Radiohead Announce Album Date & Gorgeous New Single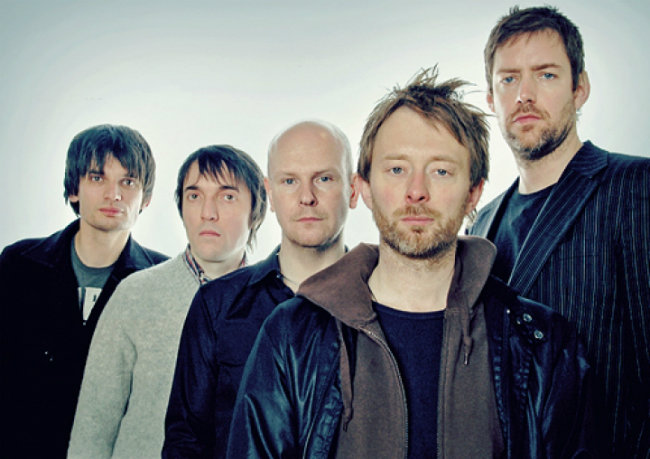 Our years of patience and months of speculation have finally been rewarded with Radiohead announcing the release date for their ninth studio album. The British alt-rock genre-defying legends will release the album, still unnamed, on Monday the 9th May. They've also released another single, a six-minute epic called Daydreaming.
Musically, Daydreaming sees Radiohead continue to explore their love of strings, creating a pleasantly brooding six-minute track that relaxes your senses and takes you someplace else…much like the act of daydreaming itself.
Daydreaming begins with summery electronic blimps that subtly entwine around a simple, soothing piano melody. Frontman Thom Yorke's delicate always-slightly-sad vocals are manipulated with ghostly echoes, adding a slightly sinister touch to the dreamy soundscape.
The song slowly builds for five minutes, thanks to the introduction of a barely-there guitar melody and an aggressive stringed-counter melody, until the atmosphere is interrupted by a passage of double bass-mixed-buzzing bees. It's a creepy end to a beautifully composed song, but hey that's Radiohead for you!
Directed by Paul Thomas Anderson, the music video for Daydreaming follows a seemingly lost Yorke as he walks through countless doorways to living rooms, kitchens, mansions, hospitals, car parks, laundromats, woodland areas, snow-capped mountains, and a beach, almost like he's an invited yet unwelcome guest to the world.
Another view, as one person on said on Facebook, the music video should instead be called "Guess how many doors Thom walks through on his quest for a better shampoo?". Either way the new video is a massive shift from the Claymation social media posts and music video for previous single Burn The Witch.
The announcement of the album's release date has been widely celebrated, however some Radiohead fans on the subreddit discussion have been "forced" to eat pictures of Thom Yorke as 'punishment'. Some fans were so convinced the album date would not be announced so soon they promised to eat pictures of Yorke (see video below) if they were wrong, hope they're hungry…
It's been a massive week for Radiohead fans worldwide after the band pretty much disappeared from the Internet, removing their whole social media history and wiping their official website clean. For more info on this and our analysis of Burn The Witch click HERE