Red Hot Chili Peppers Are Back…With A Song That Sounds Like Every Other Chili's Song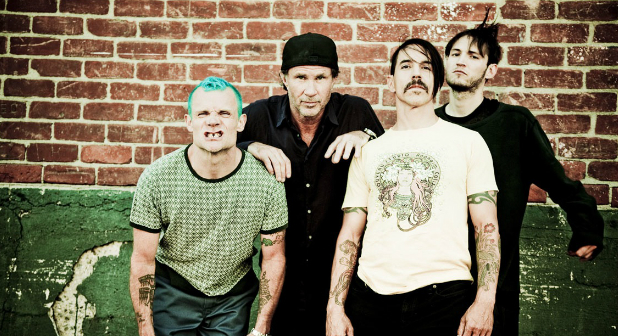 What a way to start the weekend, the Red Hot Chili Peppers are back! The band have announced the arrival of their brand new album, titled 'The Getaway', due for release in mid June. To ease the angst and anxiety of fans worldwide, the funk-rock quartet have unveiled their first new song in five years, Dark Necessities, which sounds like every other Red Hot Chili Peppers song.
Depending on your viewpoint, this can either be a good thing or one of monotony. If it ain't broke don't fix it, but if the cog is turning out the same material over and over, a little variation every now and then could add a be a nice surprise right?
With an atmospheric, piano focussed build for the intro, the song smoothly transitions into the funk, bass heavy verse that is almost signature for the Chili's. Anthony Kiedis' voice, with his signature soulful melodic lines and flowing groove, takes us back to the early 2000s where the likes of Californication, Scar Tissue, and Otherside flooded the airwaves.
However, the problem with having such a successful album like 'Californication' is that it puts pressure on every song that follows, which often don't live up to the likes of their predecessors. Unfortunately might be the case with Dark Necessities (our Editor loves the track but others in the AAA team think it's bland). Whilst the song is pleasant to the ears, we can't help but feel a bit cheated as the song never builds to where it potentially could. For the most part the song flattens out and moderately funky, even with it's spacial, head bobbin' verse and guitar solo.
Having said that, optimism is the only way to listen to music without driving yourself insane so here's hoping that the rest of the album can reach the same level of groove and catchy rock that we love so much about the Red Hot Chili Peppers!