Live Review & Gallery: Harts @ The Corner Hotel – 29/11/18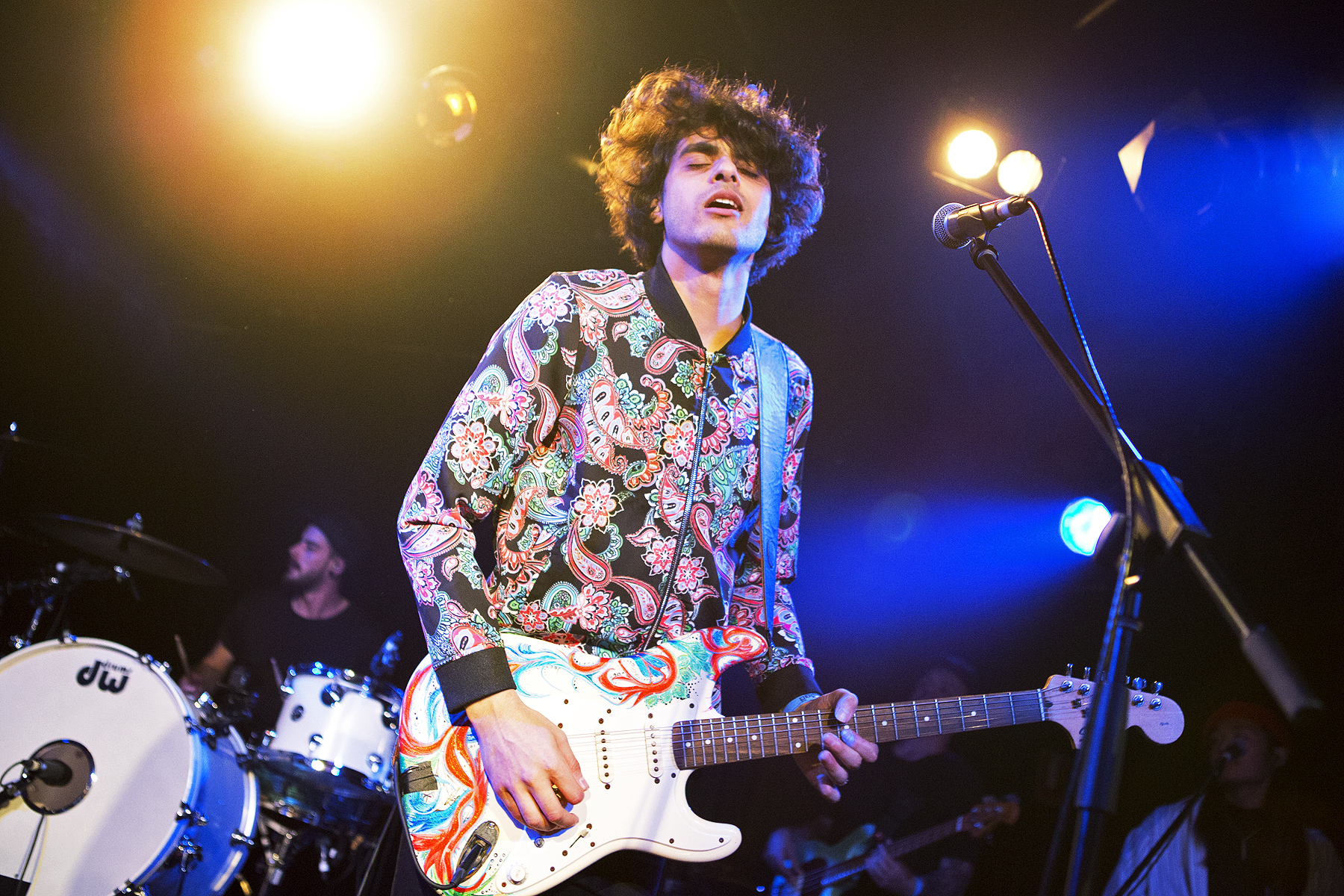 I was back at one of my favourite venues, The Corner Hotel, to experience a night of Harts. 
The crowd was startled by a drum beat, pounding from inside the red curtains. As the curtains peeled open, a full band emerged with brass, guitar, bass, keyboard, and drums; it was a full house! 
Darren Hart was ready from the get go, exploding with copious amounts of energy as he danced around the stage, while singing and playing guitar. 
Microphone clarity was an issue to begin with, with vocals seeming muffled, which may have been the reason for the sometimes pitchy singing.  
What really stood out was the incisiveness of the band. Through every song my ears were drawn to the bass, and the addition of saxophone and trumpet added a blues-y vibe to the night. 
Most, if not all, songs included an instrumental ensemble, an instrumental extension of the song, which was always executed so well, and went to being some of my favourite parts of the night.  
Darren Hart was eager to please, sometimes too eager. With the constant "Are you having a good time Melbourne" and "Are you still with me Melbourne" it felt that he was a little needy for attention, and asked for constant reassurance that we were enjoying his performance. Add in the request for hand waving and clapping along to the songs, and singing the lyrics with/for him, you've pretty much got every lead singer cliché you can fit into one gig. 
Darren is incredibly talented, especially when it comes to whaling on his multi-coloured guitar, and he's not afraid to prove it. Guitar solos were a common occurrence last night, with with a finger dance along the fretboard punctuating nearly every track. While I was beyond impressed with what he can do with a guitar, it became less and less impactful when it happened every 10 minutes of the performance. But then again, if I could play guitar like he could, I would probably be performing a solo every 10 minutes of my life. 
Harts showcased some of the old and most of the new, as he has received much praise for his latest album Queens, Kings & All Big Things. The set list included newbies like 21&19, Shake Ya Pants, and the album's title track. A quirky little sing along to All Star by Smash Mouth was a cute surprise and had everyone feeling chirpy, and the night ending with Power. 
There was no denying that the entire band had an outrageous amount of talent between them. I was confused as to why the crowd was not as energetic and spirited as Harts perhaps wanted them to be. Perhaps that was the reason for the excessive reassurance that we were having a 'good time'. Prince saw something in Harts, and no one can argue with what Prince had to say.
Photos by Kyleigh Pitcher