Review: The Faim 'State Of Mind'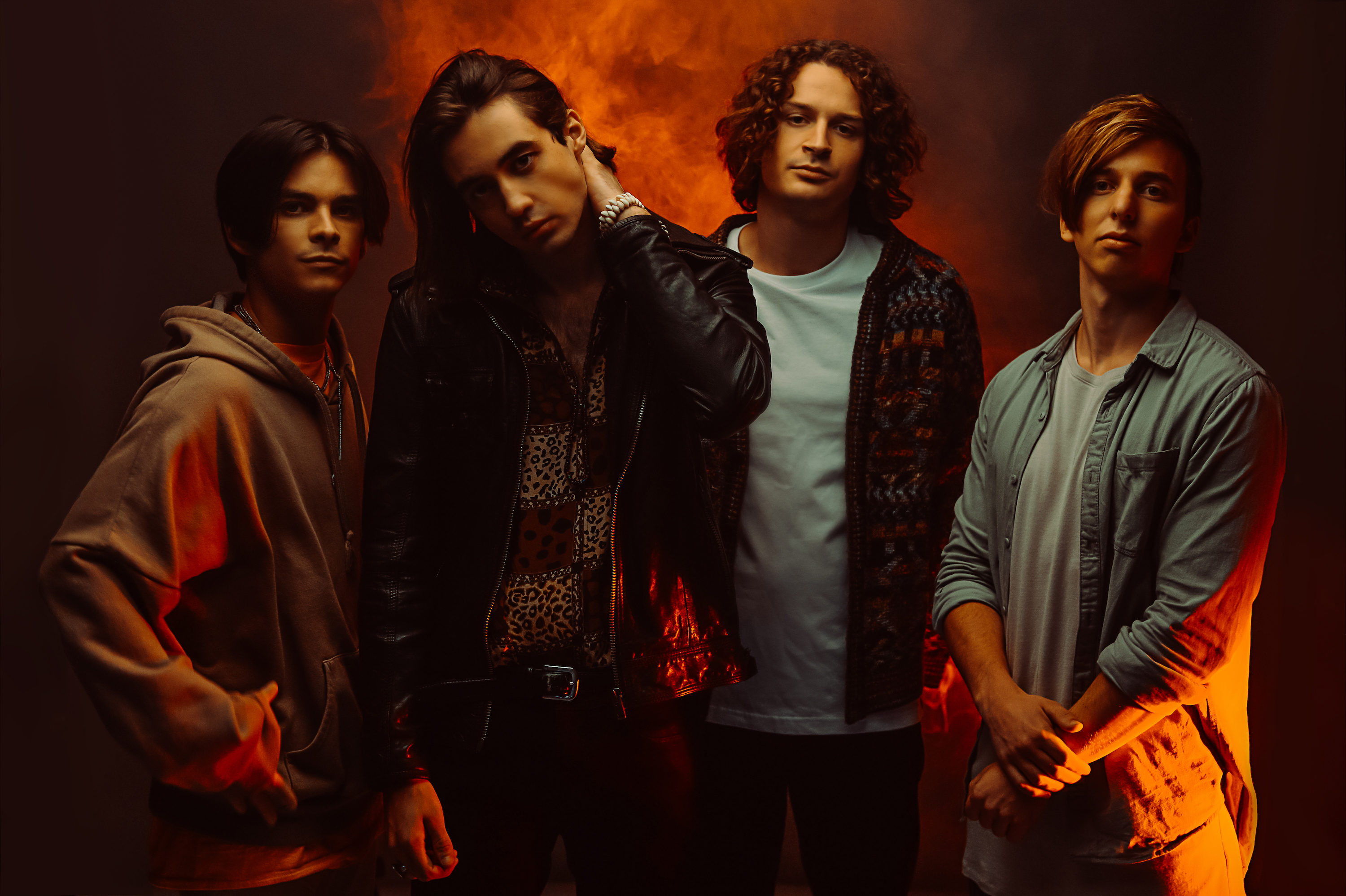 The Faim have very quickly cemented themselves as one of Australia's most noteworthy acts, and their debut full-length album 'State of Mind' clearly showcases what they are capable of. The album's ten tracks feature exceptional song writing and band chemistry, while eliminating the walls of comfort zones. This was the objective for the Perth-based four-piece, who worked with multiple producers and songwriters over the last two years, to inspire and create this momentous release.
The album begins with the energetic opener 'Tongue Tied', accentuated with Stephen's fuzz bass and Josh's high vocal register. It travels back and forth between a bouncing, fast-paced verse, to a signature style chorus filled with warm synths and a soulful melody. This leads into downbeat single 'Humans', an emotional, honest song about accepting our personality traits, our strengths and weaknesses, and how connected we are. The first two tracks here really set the bar for a diverse and unpredictable album, as the liveliness and vitality of the opening track is then complimented by the warmth and sentiment of the follow up. Fan favourite 'Summer Is A Curse' then provides us with some familiarity. Dramatic instrumentation and a powerhouse sing-along chorus emphasise the band's desire to present an expansive range of styles and methods to making music.
The band's influences are spotlighted in the next few tracks, with 'Beautiful Drama'being a song Brendon Urie would be immensely proud off, showing off all the hallmarks of a genuine pop-rock song, iced with Josh's spectacular vocal techniques. 'Buying Time'misleads you with its delicate acoustic guitars and piano, before launching into a heavy chorus full of punching drums and penetrating distorted guitars, while 'Infamous'bares characteristics of a hit that would walk onto any record by The 1975. It's a feel-good song that delivers many emotions and shines a light on The Faim's ability to connect and resonate with their listeners.
'Amelie'revisits the dramatic side of the album, beginning with the noticeable combination of an acoustic guitar and Josh's voice, before building and propelling into a titanic, anthemic song that further acclaims the song writing abilities from each member. This flows into 'Words Apart', which shifts the tempo down a notch and sets the scene for 'Where The River Runs', a stripped-back ballad, to deliver all the emotions. Josh's misery is evident in the pain-filled melody which is gracefully accompanied by rich piano chords. The album finishes with title track 'State of Mind', a very fitting grand finale for what truly is a sensational collection of songs. The Faim have delivered brilliantly on their debut full-length release, remaining a group of musicians whose honest and sincere songs never fail to connect with their audience.