Live Review: The Wombats, Cloud Control & Eves Karydas @ Riverstage – 30/11/18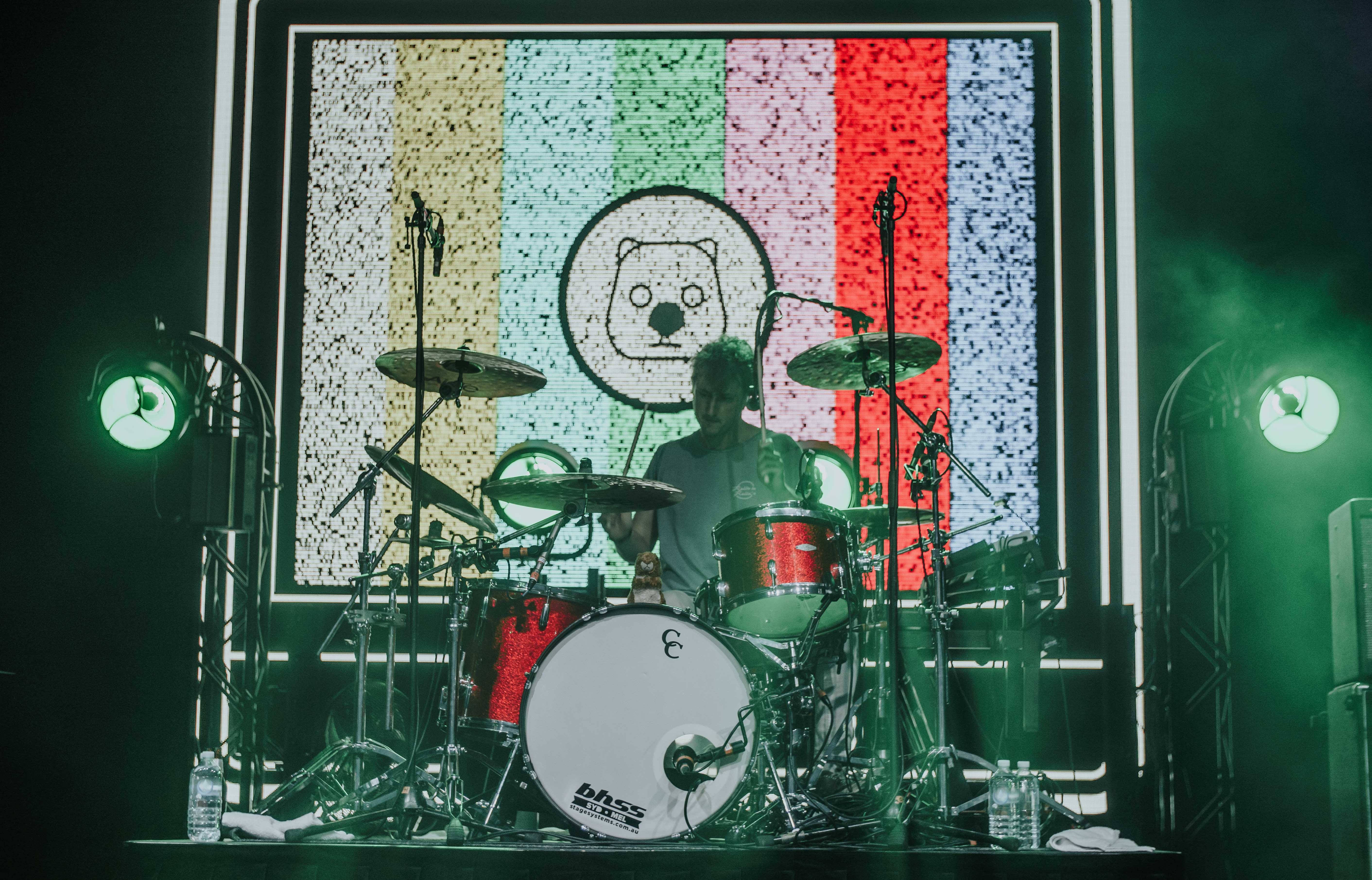 Eves Karydas
Eves opened the night and delivered an energetic performance to kick things off. Closing on her hit single, Further Than the Planes Fly, the singer primed the crowd for what was to follow and delivered a great opening set.
Cloud Control
Cloud Control were next up and delivered a half hour set of dreamy pop tracks. Belting out their set in perfect harmony, the band's vocals couldn't be faulted and floated over the huge crowd. The bass was commanding and synths were bright and shimmery, working together to create a vibey soundtrack to the hot (almost) summer night. The lead guitar had a beautiful chorusy effect draped over it which made the tracks feel sort of nostalgic but new at the same time. The whole band had a playful and whimsical stage presence which made watching them an absolute treat.
The Wombats
Opening on Cheetah Tongue, the Liverpudlian trio came out to an energetic and screaming crowd. Lead singer Matt Murphy's guitar tones were beautifully chime-like and cut through the mix to deliver all the bands iconic hooks. What was perhaps most impressive was that every member of the band had a mic for all the harmonies and they also had either a synth or a drum trigger pad next to them. The band also had extra parts running in the background, but only if none of the band members had the hands necessary free to play the part. Take note, others… If it could be triggered rather than played by a track, the band refused to take the shortcut, which I really appreciated as an audience member. 
The trio delivered a good mix of old and new songs over their 1+ hour set and balanced the hits from their old catalogue with the hits from their newer work perfectly and didn't play a single song that didn't have the crowd going off. Bass player Tord broke out the acoustic guitar for Lemon to A Knife Fight, which was a nice addition to the set and added extra texture to the track.
The crowd was surprised mid-way through Let's Dance to Joy Division as the band brought out some (presumably) stagehands in wombat costumes which added a bit of humour to the performance. The LED screen visuals only further strengthened the performance with different versions of animated wombats flashing up behind the band in an almost comical fashion. 
Overall, the show was a great reminder of why The Wombats have sustained their successful career for over a decade and I hope they come back to visit us soon.
Check out our full gallery from the show HERE.