Robbie Miller Delivers Soothing ODESZA Like A Version Cover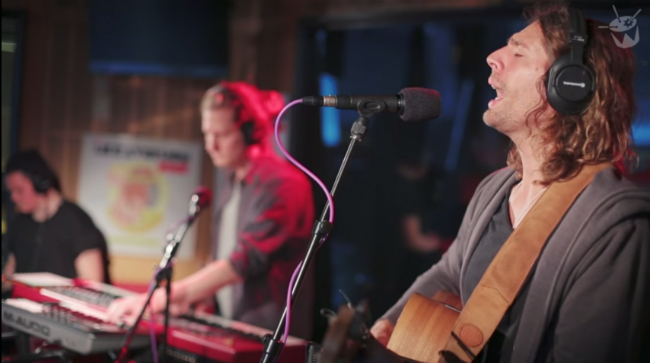 NAIDOC Week is drawing to a close, and the good people at triple j are celebrating it in the best way possible – by featuring local Indigenous artist Robbie Miller for Like A Version! Inspired by the likes of Cat Stevens and Neil Young, the folk singer-songwriter embarked on an interesting, genre-crossing cover of Seattle duo ODESZA's track Say My Name.
Miller's latest single Road dropped just weeks ago boasting a blend of roots with electronica, a change from the rugged folk sounds of 2013. His new style makes a strong impact on his Like A Version cover, a calm and soothing reinterpretation of their bouncing, upbeat party anthem.
Miller's haunting, synth-driven interpretation of Say My Name turns the original on its head, showcasing Robbie's raspy voice as it glides through the track. With his acoustic guitar in hand alongside electric drums and keyboard, Miller  blend each element perfectly. The soothing keys, lulling guitar picks, and snapping drum snares culminate in a goosebump-inducing cover.
Check out Robbie Miller's Like A Version cover of Say My Name below and let us know what you think of it!