Roll Up Australia, There's A Karnivool Coming!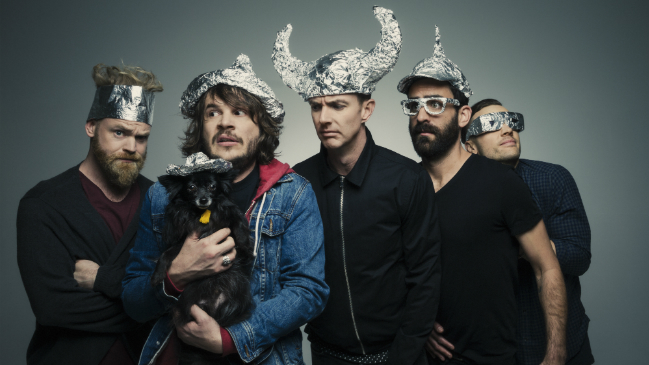 Following a massively popular run of shows through WA in April, prog-rock monoliths Karnivool will embark on a run of east coast headline dates through June and July.
The tour marks the beginning of an exciting new chapter for the ARIA award winning band, who are set to enter the studio are the tour to work album number four. It is well known Karnivool records take a long time to be fully realised. Yet every four years or so, their creative beast awakens from its slumber, nourished by the fruits of many global travels, and drives the quintet into the depths of a studio.
The 'Pre-Animation' tour is set to be one of Karnivool's best yet. With a sound soft enough to cater to even the 'pop-est' of fans, with just enough heaviness to please the avid hardcore kid, Karnivool's upcoming tour will see the east coast inundated with intricate guitar and melodic instrumentation spanning across the bands entire discography.
From the nu-metal inspired classic Themata to the ARIA award winning tunes on Asymmetry, the soothing vocals of Ian Kenny (Birds of Tokyo singer, sounds familiar hey!) will leave audiences feeling refreshed and peaceful before the renowned progressive metal instrumentation of Karnivool kicks their ar*e into oblivion.
Karnivool 'The Pre-Animation' Tour
WED 15 JUN
ANU Bar, Canberra
THU 16 JUN
Bar on the Hill, Newcastle
FRI 17 JUN
Waves, Wollongong
SAT 18 JUN
Manning Bar, Sydney
WED 22 JUN
The Spotted Cow, Toowoomba
THU 23 JUN
The Triffid, Brisbane
SAT 25 JUN
Thebarton Theatre, Adelaide
WED 29 JUN
The Wool Exchange, Geelong
THU 30 JUN
The Croxton, Melbourne
SAT 2 July
Uni Bar, Hobart
Get Tickets HERE