Romanie Unveils Debut Album 'Are We There Yet?'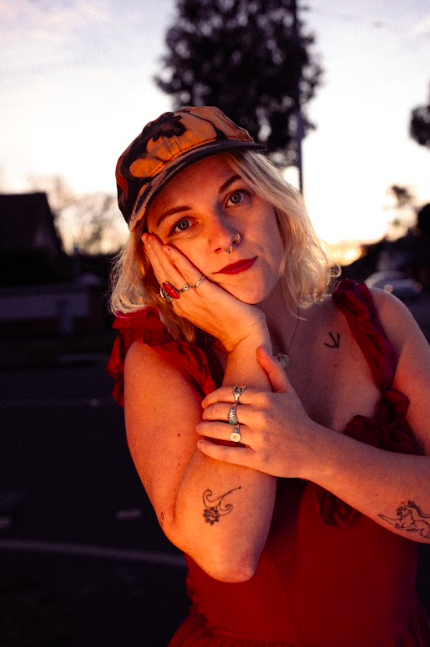 After a series of groundbreaking singles, a defining EP in 2021 that marked her arrival, and a stellar beginning to 2023 with a slew of captivating music releases solidifying her reputation as a rising star, Romanie now unveils her highly anticipated debut studio album – Are We There Yet?
This album is a compelling assemblage of tracks that beautifully encapsulates the vibrancy and creative brilliance of one of Melbourne's most promising songwriters. It's a dynamic testament to where Romanie currently stands on her artistic odyssey. While she had already gained significant acclaim as a gifted artist within her local scene, the past two years have witnessed Romanie's artistry transcend boundaries as her music resonates with communities nationwide.
Comprising the already adored singles 'Anthony,' 'Keep Sweet,' 'Hallucinating,' the titular 'Are We There Yet?,' 'Fortune Teller,' and the latest offering, 'Cannot Have It All,' the album 'Are We There Yet?' carries a powerful emotional resonance. As the album unfolds, Romanie's distinctive storytelling prowess is prominently on display throughout various tracks, deepening the vibrant tapestry of the record.
"'Are We There Yet?' is an album about time, going through the motions and moving on. Reflecting deeply on myself, my place in this world and my relationship with others – it's an attempt at grasping the sometimes confusing, yet beautiful chaos we live in. Sonically transforming my thoughts and finding my voice."  – Romanie.
As a natural progression in her musical journey, the debut album spotlight beckons, and 'Are We There Yet?' stands as a testament to the formidable confidence and lyrical prowess that Romanie brings to her art. With its release, a thrilling chapter of her career is set to unfold, promising a captivating musical evolution. Romanie has an exciting treat in store with the 'Are We There Yet?' headline tour for those eager to witness the album's magic live. The tour starts with an official album launch at Northcote Social Club on November 16, followed by a series of East Coast dates in February 2024, ensuring fans can experience her talent in person.
ROMANIE – ARE WE THERE YET? TOUR DATES
Thursday Nov 16, 2023 – Northcote Social Club, Melbourne
Thursday Feb 8, 2024 – The Vanguard, Sydney
Friday Feb 9, 2024 – Towradgi Beach Hotel, Wollongong*
Friday Feb 16, 2024 – The Bearded Lady, Brisbane
Friday Feb 23, 2024 – The Gasometer, Melbourne
Sunday Feb 25, 2024 – The Bridge Hotel, Castlemaine*
Saturday Mar 2, 2024 – Tanswell's Hotel, Beechworth*
*Free Show