SAFIA Drop New Single & Announce Tour With Secret Venues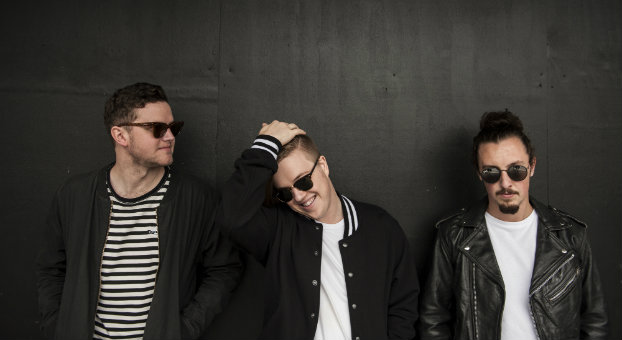 Following the monumental popularity of Embracing Me and a comprehensive overseas tour, Canberra electronic trio SAFIA have finally released a new single, Make Them Wheels Roll, along with an exciting new tour.
The catchy electro-soul track is a perfect follow up to their triple j 2015 Hottest 100 entry Embracing Me. The funky, spacey production is mixed with vocalist Ben Woolner's signature soulful delivery, making this the perfect track to get your weekend started.
Make Them Wheels Roll's sound falls somewhere in between Embracing Me and Counting Sheep, combining the hard-hitting tick-tock beat of the latter with the smooth, dreamy-ambience of Embracing Me. Overall, we think it's their best release yet!
Along with the new single the trio have announced tour dates along the East Coast with secret, non-traditional venues, offering fans a unique and exclusive experience!
Check out our interview with Ben Woolner HERE
SAFIA 'Make Them Wheels Roll' Tour Dates
FRI 6th May
Fremantle
FRI 13th May
Brisbane
FRI 27th May
Sydney
FRI 3rd June
Melbourne
Get Tickets HERE.