SAM I Has Revealed His Epic New Album 'Shit From The Internet Era'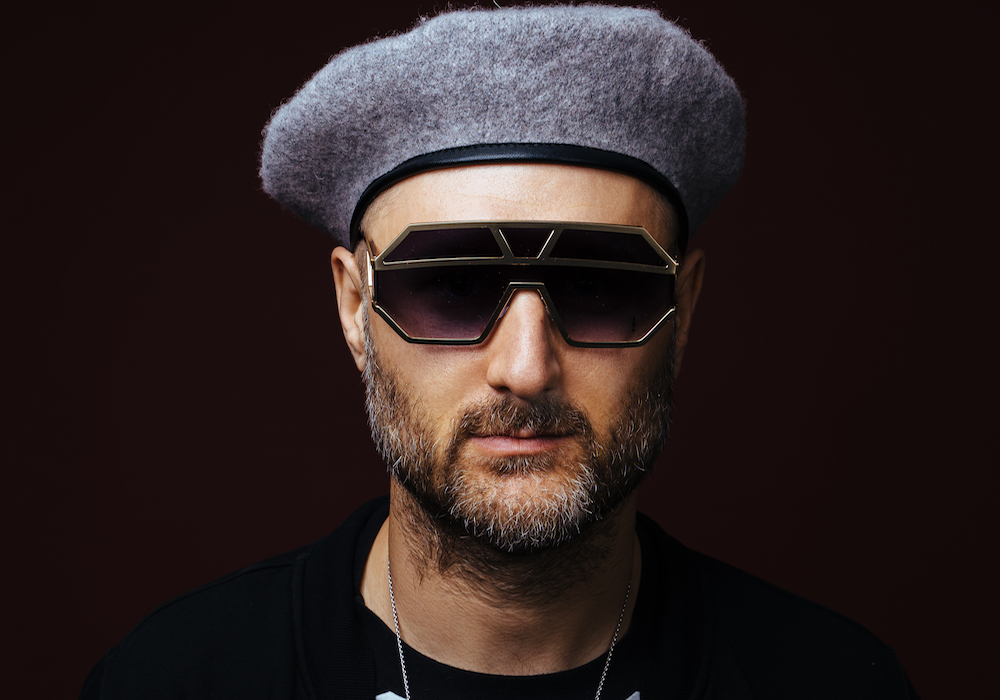 Grammy nominated DJ, producer, composer and film director Sam I (AKA Sam Spiegel) has just revealed his impressive new album Random Shit from The Internet Era.
The highly anticipated follow-up to Spiegel's landmark collaborative project; N.A.S.A.'s critically acclaimed 2009 release The Spirit of Apollo, 'Random Shit from the Internet Era' features a slew of the world's biggest artists, with a number of singles being recently released by Spiegel.
The album kicks off with 'Goin Home', featuring compelling synths, beautifully produced by Sam I, interweaving with amazing vocals from Kat Dahlia. The track has a powerful mood kicking off the album strongly, and leaves you wanting more.
Up next is 'Perfect' with Tropkillaz featuring Bia and MC Pikachu. 'Perfect' takes an upbeat turn to the album with an entertaining vibe. Tropkillaz brings a twist to the track paired with Bia's vocals and some Brazilian Funk from MC Pikachu, making an intriguing combination.
'Used to Be My Homie' featuring BJ the Chicago Kid and Freddie Gibbs brings the first real Hip Hop flavour to the record. The funky synths throughout this track kept my head bopping along and melded perfectly with the verses from Freddie Gibbs, and smooth vocals of BJ The Chicago Kid.
Focus track 'Don't Give Up' featuring SIA, Busta Rhymes and Vic Mensa is an extremely catchy electronic jam. The track kicks off with SIA's vocals building with Sam's breathtaking synths, intertwined with the deliveries of Busta Rhymes and Vic Mensa. Combined with synthetic claps, SIA's incredible vocals tie all the sensational components of this track together.
'Wishin' introduces a trap flavour, featuring Bipolar Sunshine's emotive lead vocals. The track takes you on a journey through soothing tones and a dreamy feel, paired with calming synths creating the perfect Sunday afternoon track.
Sixth track 'One Last Time' featuring Goldilox introduces us into the second half of the record, taking an emotive turn. The vocals from Goldilox produce an urgent feeling, while the synths throughout keep the track upbeat and lively. The last minute of the track explores a different sound with some groovy synthetic samples.
Next up, 'To Whom It May Concern' features Ceelo Green, Theophilus London and Alex Ebert, bursting through the speakers with some serious groove. The extremely catchy chorus provides a perfect combination of smooth vocals, funky production and some old school vibes. This one will stick in your head all day.
'20 Below' featuring the enigmatic Anderson .Paak and Doja Cat intertwines the soulful vocals of both Anderson and Doja Cat with warm synths, to create a smooth track that takes a different turn into an engaging, tranquil ambiance.
This leads to 'Champagne' featuring Aynzli Jonze. Sam's upbeat electronica and deep synths paired with Aynzli Jonze's soft, alluring vocals produce an extremely groovy tone that never gets old! The chorus works so well with the high pitch tones creating an intergalactic feel with smooth vocals to compliment the song.
The second last track 'Crew' features Elliphant and Agent Sasco. Agent Sasco brings a deep tone to the track, balancing out the sound creating a crisp finish.
The album closer 'Ride' features RZA and Barbie Hatch, opening with raw vocals and engaging synths. The track builds leading into RZA's emotional bars, layered electronic sounds and alluring vocals, creating an unique sound to carry the record to its satisfying conclusion.