SAMAS Chats About His Debut EP, Live Shows, Bevvies + More!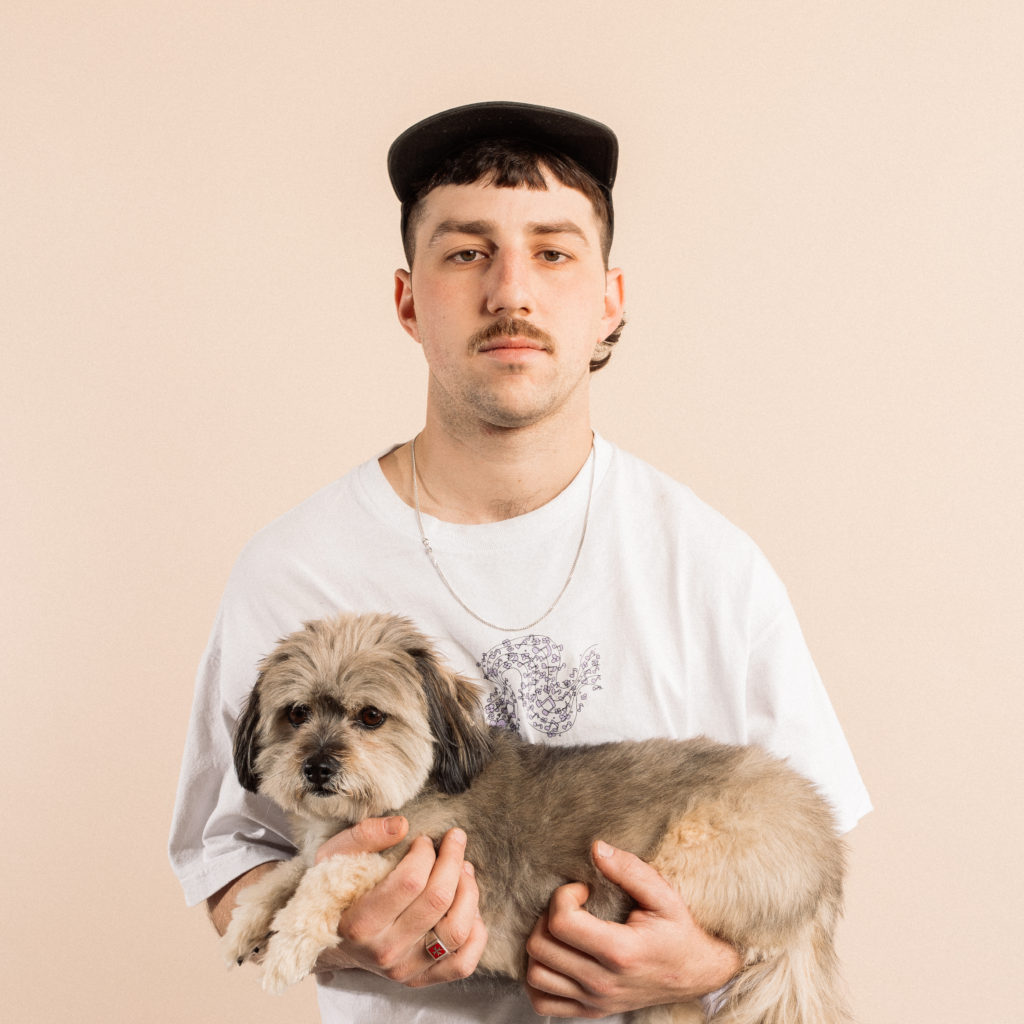 Sydney Southsider SAMAS has just delivered his eponymous debut EP, a four-track feast of good old Aussie garage-rock.
An exploration of self-indulgence, politics, recklessness, adolescence and defeatism, the EP is an uninhibited genre-bending gem with tongue-in-cheek humour weaved throughout. The lead track, 'Drink Alcohol' is an open-armed embrace of hedonism, playfully inviting the listener to sink some beers and relish in the sweet chaos of it all. Followed by some more grunge, blues and punk-inspired tracks, 'Let's Go Blues', 'Outta Sight' and 'Smokin' – Acoustic', this EP is a sick showcase of SAMAS' distinctive sound.
We interviewed the man behind it all to get some more details- scroll down and press play on the EP while you have a read through our chat!
Hey mate! Congrats on the EP, it's an absolute ride from start to finish, BIG vibes. For the readers who haven't heard of you before let's start off with an introduction. How long have you been making music, what makes SAMAS tick, who are your inspirations and all that good stuff?
I've been making music with bands for about 5 years or so. Before that, I just wrote raps for fun because I was loving hip hop so much. What makes me tick is probably the lyrical side of it mostly. I hear so many lyrics that don't match the song and are just sort of saying something for the sake of it. Plus, the band is so good I know if I put lyrics to a few chords we can turn it into a good song. My inspirations depend on the day- I listen to anything that sounds good.
Your tongue-in-cheek, passionate style of songwriting is super catchy, and it seems you've really found your signature sound. We want to know, is this the style of music you've always been into? Or something you've started appreciating later in life?
Nah, as I said we're into all sorts of music. This style is just what comes out when we make songs and I think if we tried to change it to something else it would sound cooked.
You've managed to create a four-track EP that's said to make us want to "overthrow the government, enjoy life or heavily drink depending on the song". We love the energy you're bringing here, and we're curious, do you have a personal favourite track among the bunch?
Not really. They're all so different so playing them live is always fun.
The all-important question now is, when can we catch you performing live? Restrictions permitting and all that, is SAMAS planning on coming to a venue near us soon?
Yeah, we're playing at the Golden Barley Hotel in Enmore on the 16th of July with our other caps-lock mates RADICALS.
Alright, to finish off we've got some quick-fire questions- don't think too hard, just answer, ready?
The best live set you've ever seen?
Elton John, Boney M or Jurassic 5 and heaps more, I can't choose haha
Your favourite song right now?
'Fear Is Like A Forest' by Courtney Barnett
An artist you would love to collab with?
Rodriguez
Your ideal on-stage outfit?
Anything but shorts
Fave Triple J Like A Version?
Sticky's ones or Drapht doing Frank Sinatra
Your usual servo order?
Coke slurpy, ciggies and maybe a paddle pop
Your favourite alcoholic bevvie?
Tooheys New tins
And lastly, who's gonna win the next Origin Series?
Blues till death