San Cisco Reveal New Single, 'High' + Announce Fifth Studio Album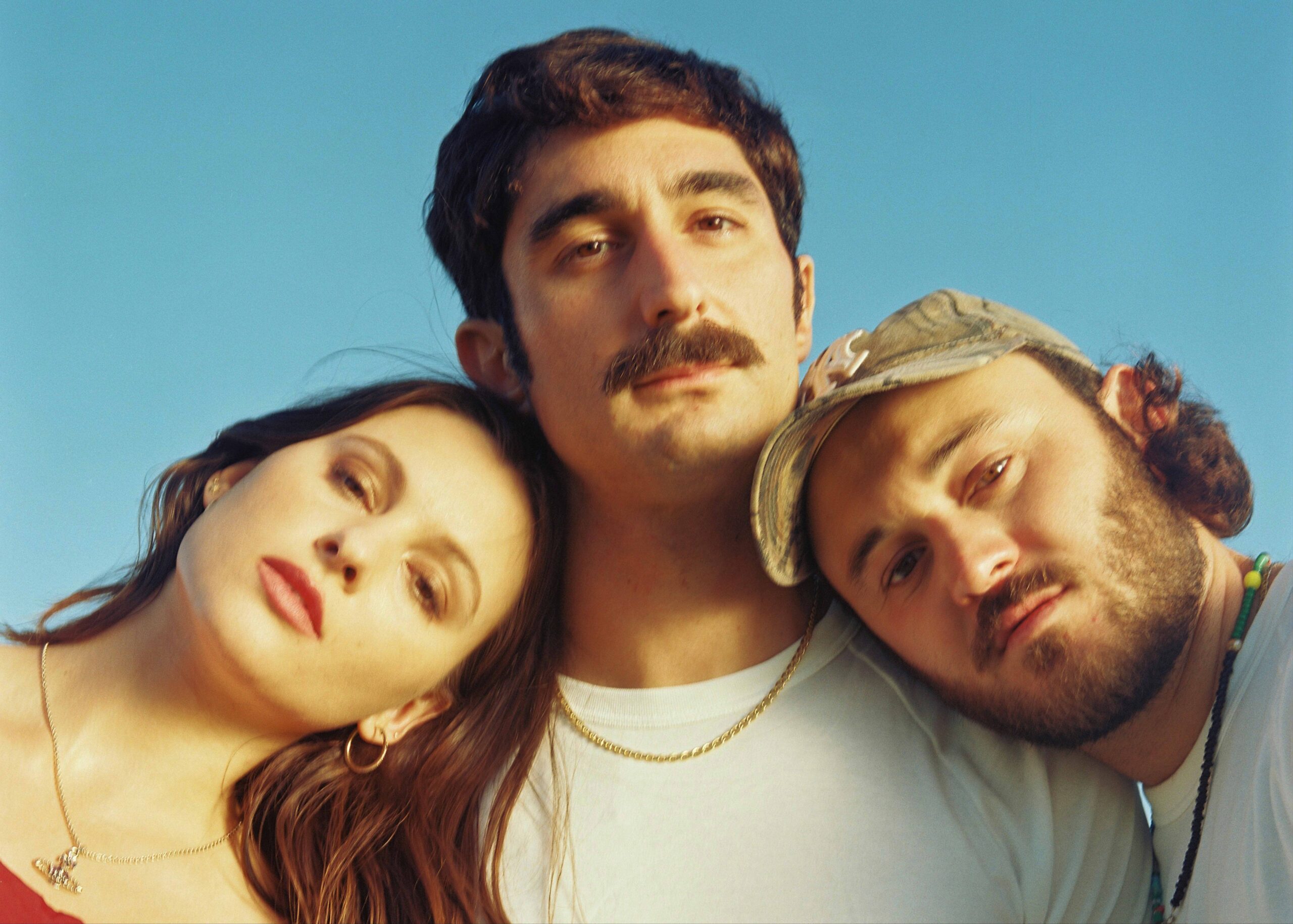 Indie sensation, San Cisco, known for their distinctive sound and undeniable charm, is back with a thrilling surprise for fans worldwide. Their much-awaited fifth studio album, "Under The Light," is set to drop on March 1, 2024. To celebrate this exciting news, the talented trio from Fremantle has unleashed a fresh and captivating single, High, accompanied by a visually mesmerising official music video that exudes an air of mystery and cinematic brilliance. But that's not all; San Cisco is taking their talent across the globe, announcing a headline show in the UK, where they plan to enchant their London audience with their infectious tunes.
In their highly anticipated fifth studio album, "Under The Light," San Cisco masterfully navigates the delicate line between euphoria and melancholy, showcasing a newfound level of maturity, vulnerability, and musical experimentation. The trio embarked on an intensive creative journey during the first half of the year, immersing themselves in studio sessions that spanned the vibrant landscape of LA and the comforting embrace of Fremantle. Their collaborative effort with producer James Ireland (known for his work with Pond and Cuco) has brought a unique depth to their sound, while the album's mixing, led by Grammy award-winning engineer Neal H. Pogue (credited with luminaries like Steve Lacy, Tyler The Creator, and Outkast) and Anthony Dolhai (renowned for his work with Mø, Carly Rae Jepsen, and Kesha), promises an auditory experience like no other.
"Collaborating with our close friend and producer, James Ireland, was an exciting and fresh journey that allowed us to fully actualise our musical aspirations. The album was predominantly written and recorded in our studio, kitchens, and living rooms at home in Fremantle. This unique experience was unlike anything we've undertaken before, and we couldn't be prouder of this body of work." – San Cisco.
To celebrate this momentous announcement, San Cisco have unveiled their newest single, High, a mesmerising composition that delves into the intricate themes of bittersweetness, and the complex interplay between desire and fear that weave throughout their forthcoming album.
"The feeling of falling deeply in love is paradoxically euphoric and terrifying. It can become a breeding ground for your insecurities, what I think of as 'lovers imposter syndrome'. When you find yourself besotted with such an inimitable person, we can often be left to face the fear of failure, of 'not being good enough' or impressive as them, leaving us entertaining the idea of falling from these newly found heights and losing it all." – San Cisco.
San Cisco is set to kickstart their national headline tour this November, igniting stages across the country. With a lineup of electrifying shows scheduled in Kingscliff, Brisbane, Sydney, Gosford, Adelaide, Melbourne, and Perth throughout November and December, fans are in for an unforgettable live music experience. Joining them on this epic journey is none other than the rising star from Fremantle, Noah Dillon, adding an extra layer of excitement to an already eagerly awaited tour.
SAN CISCO NATIONAL HEADLINE TOUR – TICKET LINK
*With special guest Noah Dillon
Thu Nov 2 – Kingscliff Hotel – Kingscliff NSW*
Fri Nov 3 – Princess Theatre – Brisbane QLD*
Sat Nov 4 – Metro Theatre – Sydney NSW*
Sun Nov 5 – Drifters Wharf – Gosford NSW*
Fri Nov 10 – Hindley Street Hall – Adelaide SA*
Sat Nov 11 – Northcote Theatre – Melbourne VIC*
Sun Nov 12 – Torquay Hotel – Torquay VIC*
Fri Dec 8 – Ice Cream Factory – Perth WA