Saviour Join Greyscale Records and Announce New Single 'Reshape Me'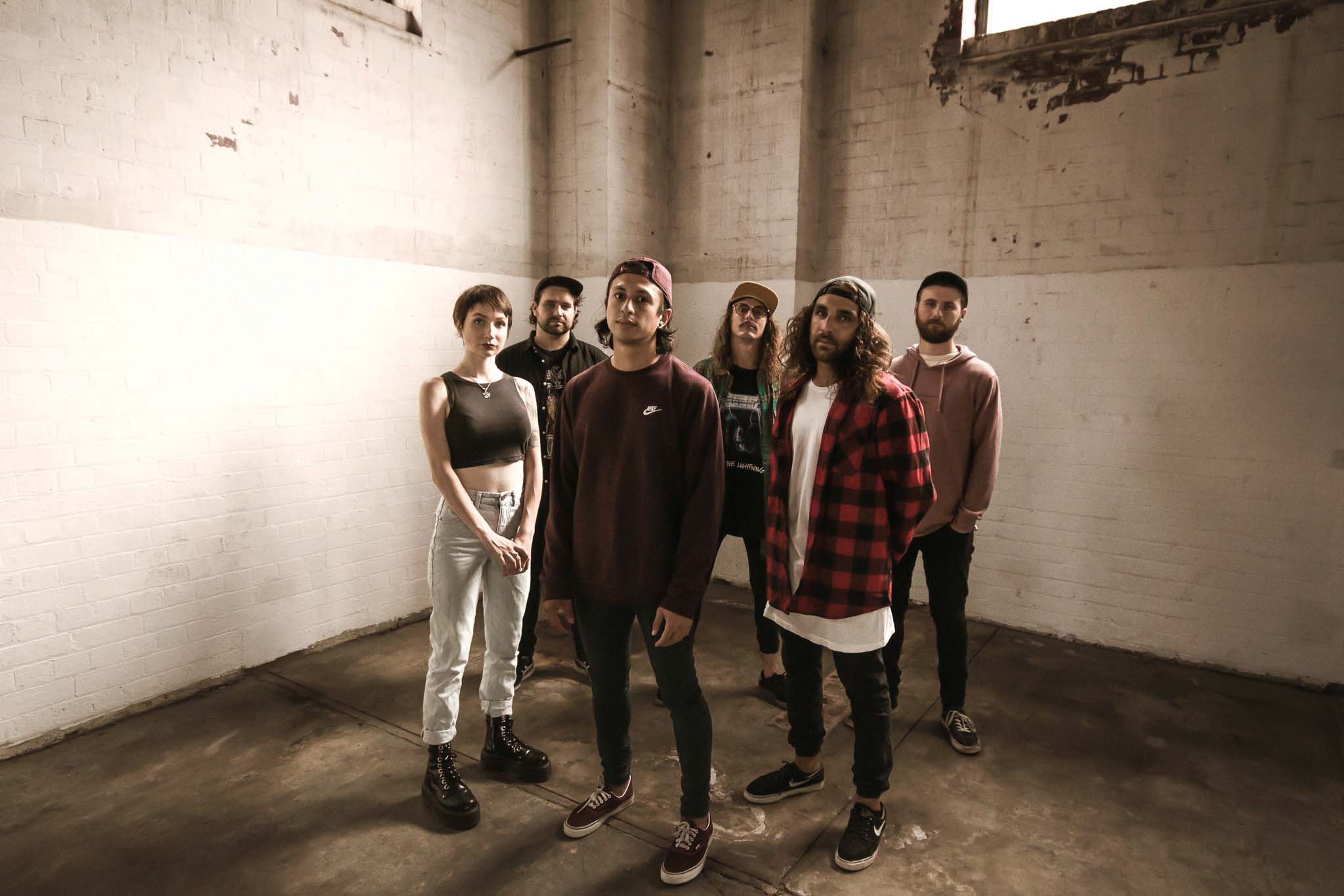 Perth melodic hardcore favourites Saviour have had an illustrious career spanning over a decade that has earned them a loyal following with anticipated tours and deserved festival slots – and their story just got a whole lot bigger.
After releasing their latest album, A Lunar Rose, independently in 2020, the band has been busy behind the scenes making music and changing things up during the pandemic. On 17 November, the six-piece took to social media to reveal that they had been signed to the esteemed Melbourne-based heavy label Greyscale Records. The news was accompanied by the announcement of the new single 'Reshape Me', released 24 November – their first new music in ten months.
We spoke with frontman Bryant Best about the band's signing to Greyscale Records and their new single 'Reshape Me'.
AAA: First of all, congratulations on joining the Greyscale Records family! How did you guys receive the news?
BB: Thanks mate! Much appreciated! I feel like as a band we've been pretty skeptical with the thought of going into business with anyone. But just with our interactions with the Greyscale team over the past few months, everything has felt family-like. Always been a supporter of their brand, and we are stoked to be a part of it moving forward.
AAA: There are so many awesome artists on their roster who are slaying it in the heavy scene right now. Who are you most excited to carry the title with?
BB: Obviously, we'd probably cop a smack if we didn't say Make Them Suffer as they are our long-time hometown friends. But their roster is hype. We're a big fan of all this crew. Everyone here's killing it and putting out nothing but quality tunes.
AAA: 'Worlds Collide' is an incredible track that came off the back of A Lunar Rose earlier this year. What can we expect from the new single 'Reshape Me'?
BB: Yeah, 'Worlds Collide' was sorta one of those tracks we had that didn't quite make it onto the last record. We thought we'd put it out there earlier in the year 'cause we get a little sad for the tracks we make that don't end up seeing the light of day. But as for 'Reshape Me', it's definitely capturing a different vibe. Still heavy, still meaningful… just different. We've added a couple extra elements to our new stuff. We're excited as hell to show everyone what it's all about!
AAA: It must be devastating to be part of the huge Knight and Day Festival lineup then have to pull out due to WA's border restrictions. How have you kept sane during lockdown?
BB: We kinda felt like that was going to be the case when we took the festival offer. We stayed wishful thinking but unfortunately the nightmare continues for us a little bit longer. Lockdown has definitely been a spanner in the works for us band-wise. It's been good in the sense that we have had time to write and prepare a whole bunch of new material… but it's now been over two years since we've played a show and the thought of getting back into it is becoming a little bit scary. Although I'm sure once we dive back into it, it'll come back to us quickly.
AAA: What plans does the almighty Saviour have for inevitably conquering 2022?
BB: 2022 we hope we can have a fair swing at. We ain't trying to set expectations too high. Just wanting to gain some momentum again and just have fun doing this thing.
'Reshape Me' is available now on all streaming services.