ScHoolboyQ Announces 'Blank Face' LP Aussie Tour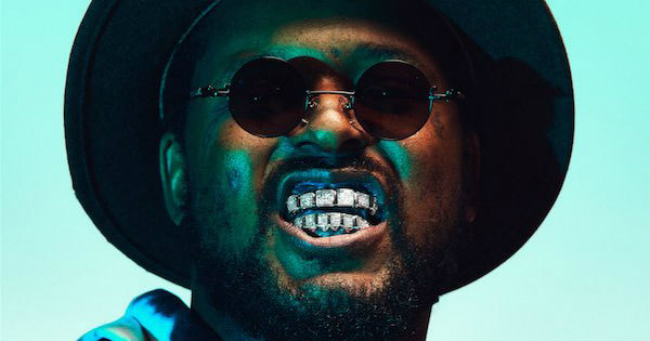 Australia! It's time to release that inner gangsta self of yours as ScHoolboyQ has returned after a long two-year hiatus with an down under tour announcement in support of his 'Blank Face' album release.
It seems like forever since ScHoolboyQ last released his acclaimed album 'Oxymoron' but he has returned once more with his unmistakably imbued L.A. spirit and brash vocals. The rapper will be performing headline shows in Sydney, Melbourne, Perth, and Brisbane, as well as appearing at Newcastle's This That festival.
'Blank Face' features a variety of collaborations with several artists such as Kayne West, Vince Staples, Miguel, Swizz Beats and Jadakiss, along with many others. With 17 tracks all together the album showcases a different side of ScHoolboyQ as it differs to his earlier works as it moves away from his usual gritty and brash tunes.
In comparison to his earlier works the latest album seems to be toned down with softer sounding tracks such as THat Part featuring Kayne West. The single begins with slow guitar strums and piano chords to a synth backdrop of deep, enthralling percussions beats and a haunting chime synths with Kayne harshly calling out the lyrics,"Yeah! Okay, okay, okay, okay! (That part)/ Beggars can't be choosers, b*tch this ain't Chiptole (That part)/ ***** with an attitude, I feel like O'Shea (That part)/ Walkin', livin' legend man, I feel like Kobe (That part)".
Kayne West being his strange self doesn't exactly sing the lyrics but yells them to ScHoolboyQ with all sorts of nonsense. Despite the softer backdrop ScHoolboyQ keeps to his graphic and brash lyrics that have cultivated this artists success and praise to this day!
Tickets for his 'Blank Face LP' tour go on sale 12pm AEST Tuesday, 19th of July. Check out tour dates below!
ScHoolboyQ Australian Tour Dates
FRI 4 NOV
Horden Pavillion, Sydney
WED 9 NOV
Festival Hall, Melbourne
THUR 10 NOV
Metro City, Perth
Get Tickets HERE