Scottish Group Travis Drops Our Favourite Video Of The Week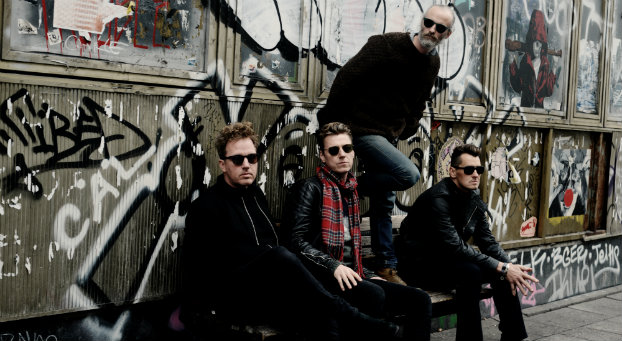 Scottish soft-rock group Travis have dropped a fresh new single entitled 3 Miles High and announced the release of their new album 'Everything at Once' out on April 29th.
Their freshly released single 3 Miles High is accompanied by an unusual but seriously rad video clip. The video features the guys being carried around on the fronts of 'four of Britain's strongest men', Rob Frampton, Mark Felix, Terry Hollands and Tom Stoltman.
The video forms part of a short film directed by singer Fran Healy to accompany the deluxe version of the album when it's released in late April.
Following the release of their previous album 'Where You Stand' in 2013, the new album will mostly feature tracks all or around three minutes according to front man Fran Healy, "…We have learnt to be frugal with our writing. You can say everything you want to say. You don't need four minutes to do it."
Back in their homeland Travis have enjoyed two chart topping albums, five Top 10 singles, two Brit Awards, and achieved more than 8 million record sales to date.