Screw Working, It's Summertime: Bleeding Knees Club Drop a Freshie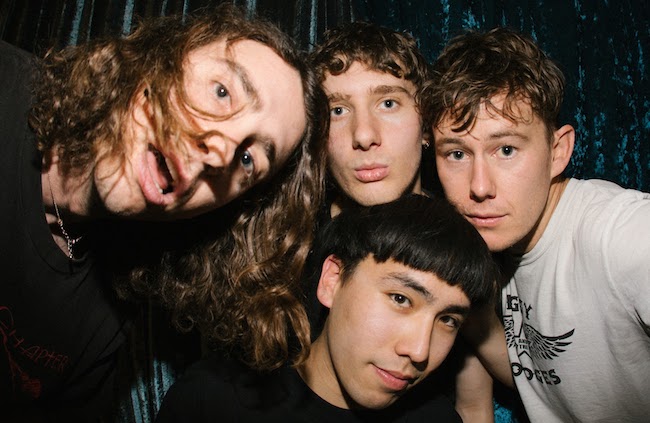 Where's the destination of your Summer road trip going to be this year? Heading coastward to catch some surf and sun? Heading inland on a camping adventure full of beers and bonfires? Maybe this summer you're going to be stuck at home with a broken leg, getting the most out of your Netflix subscription (my condolences comrade, you're the bravest of us all).
No matter what December, January and February have in store for you, we guarantee one thing; your playlists won't be full if it doesn't have Bleeding Knees Club's fresh track, Case.
This newest track is the first taste of the BKC's upcoming album, the first since the band relocated to Sydney and got a whole new lineup, and this track is itching for summer like it can't get a hold of its dealer on a comedown day.
Kicking off with trashy sounding, lo-fi guitars, this song is all Bleeding Knees Club. And it's straight into the f*ck-the-working-week message in the first lines, "Staring out my window/I watch the world passing me by/Watching the clock countdown so/Slowly I could die." If you're planning on quitting work anytime soon, I probably would give this one a miss, cause that pay check might dry up sooner than you expect with the vibes on show.
The chorus has a super catchy vocal that, will bury its way into your head, especially on those Friday arvo stretches when a knock-off bevvy always seems just out of reach. When the bridge hits, the layered vocals and muted guitars are 100% garage pop-punk, and if I didn't know any better, I'd be looking on an American Pie soundtrack for this jammer.
It's been a big few months for the Bleeding Knees Club! As well as the move from the Gold Coast to Sydney, they've had a bit of an internal cabinet reshuffle, adding Michael Barker, Gio Alexander and Nick Leighton on guitar, bass and drums respectively. They also dropped a tight EP earlier this year, but this new material is an indication of their upcoming album, which is set to drop in May next year!
Check out Case below, and scroll through for the deets on their upcoming Sydney show!