Second Idol Reveal Authentic Debut EP, 'Defence Mechanisms'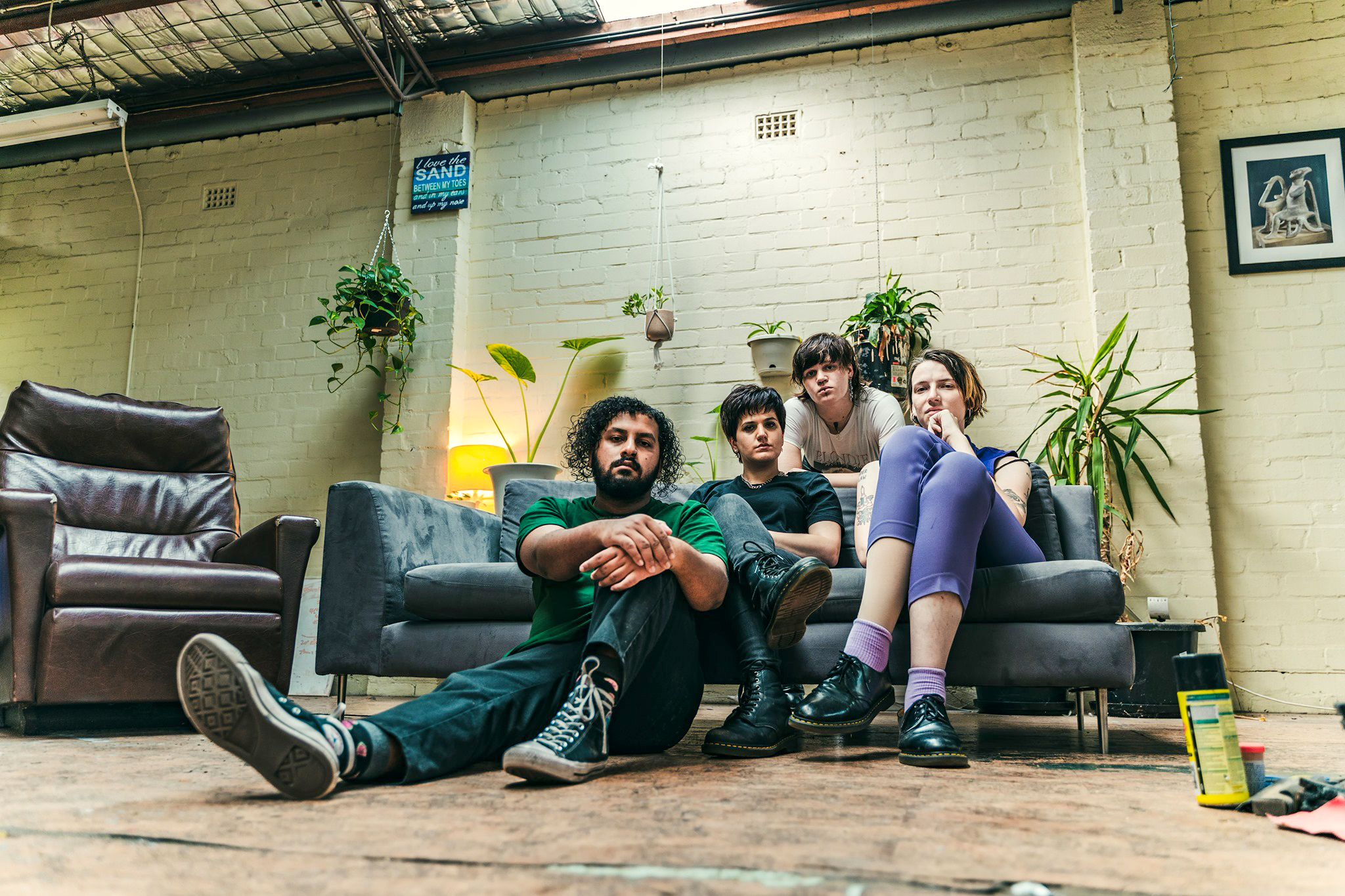 Second Idol are a relentless force in Sydney's music scene, known for their noisy live shows and their ruthlessly influential lyrical content. They have just released their striking debut EP Defence Mechanisms – an authentic, raw depiction of post-punk lead fearlessly by impassioned members of the LGBTQIA+ community.
'Defence Mechanisms' features five tracks of unashamedly sensitive punk rock, with layers of fixing instrumentation, and the prevailing lyrics from fervent vocalist Kate Olivia. Lead single and opener 'White Noise' introduces the listener to the band's trademark driving tempo held by systematic drums, while distorted guitars collide to accentuate the song's angst and grit. Focusing on themes of body politics and misogyny, the lyrics are conversationally directed at those with misled opinions, and they levitate above the bombardment of fundamental noise.
The EP's focus track 'Out Of Time' decreases the pace but does not hold back with heavyweight qualities and tension. Through the shadowy layers of rhythm guitars and stoic bass lies piercing moments of brash dynamics and confrontational vocals. Continuing the onslaught is track three, 'Tired Eyes', introduced by a descending 90's inspired chord progression and a phaser driven mix. Reverberated vocals cut through as the EP's shortest track bleeds into 'Low Tides', the dreamy penultimate track that swells with sentiment and emotion. Vulnerability is the key ingredient and theme behind this track, illustrative of overpowering poor mental health and discovering hope in detaching environments.
Closing out the compendium of courageous songs is final track 'The Way It Is'. Compelled by apathy and a deep loathing towards the status-quo, Second Idol bring it home hard with a resolute unapologetic offering of post-punk, capping off a sturdy body of work that resembles and represents who the band are and what they stand for, sound-wise and politically. A record of strength, self-worth, and self-determination, 'Defence Mechanisms' is fuelled with a certain type of rage that is perfectly accompanied by its underlaying waves of guitar-filled noise.
Defence Mechanisms is available now, everywhere.