Secret Garden Festival Announces It's Legendary Theme For 2016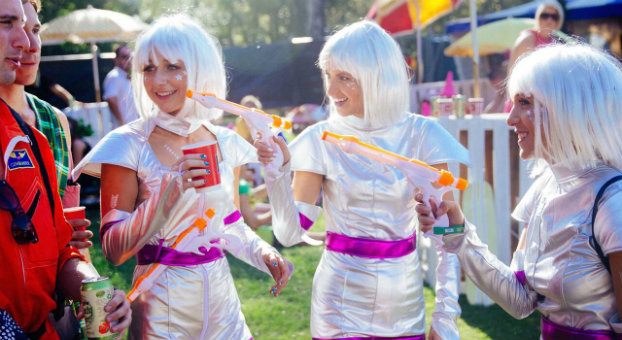 With 50 bands and DJs, 30 actors, dancers, and comedians, 18 pop-up performances, 10 drag queens, 8 dance floors, 6 stages, 2 days of fancy dress, and 1 very busy kissing booth Secret Garden Festival couldn't be more legendary…or can it?!
This year's highly anticipated theme has just been announced and it's everything you've ever imagined: giddy up for a Space Cowboy party!
Unleash your inner Martian-meets-whip-crackin'-Texan-cowboy and head out to the Wild, Wild, West this February. We're thinking heavy metallics, gun holsters, colourful wigs, cowboy hats, robotic gauntlets, body paint, it's time to get creative.
As a festival with a good cause, Secret Garden has donated over $200,000 to charities including Oxfam, The Boys & Girls Brigade, and the Sarah Hilt Foundation. So come on down and get wild with your mates, as the Festival's Friday nights are particularly renowned for imaginative fancy dress and eccentric, frivolous fun.
Prepare yourselves for an epic weekend, with a secret location 1.5 hours drive from Sydney 😉
You can purchase your tickets HERE!