Sevdaliza Transcends Artistry On 'Hear My Pain Heal'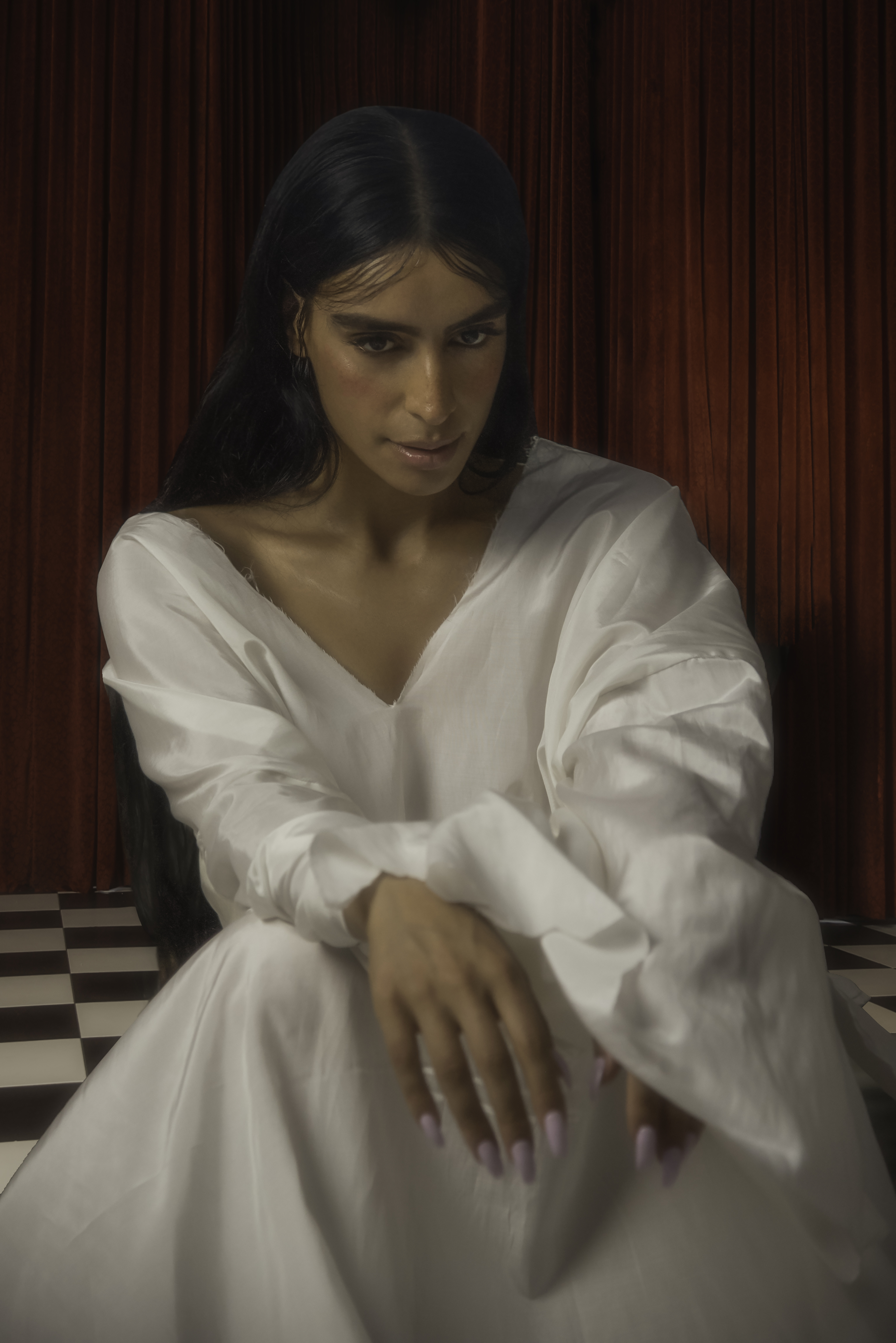 Before Sevdaliza graces our shores for the first time with her critically acclaimed live show, she has gifted fans with a visual representation of album closer, Hear My Pain Heal.
Bookending 'ISON'—the Iranian-Dutch visionary's debut album released earlier this year—Hear My Pain Heal puts new meaning to unsettling minimal electronica. Her vocals are translucent, almost another instrument in their own right—adding to the tapestry of texture. Playing a balancing act of RnB, soul and incredibly moody electronica, Sevdaliza is the definition of true artistry.
Collaborating with Ian Pons Jewell—who's previous work includes Vince Stapes, DJ Shadow and Cloud Control—the pair created a pulsating visual experience that takes the song to an entirely different stratosphere. From now on, Sevdaliza is an AV artist.
"It's difficult to explain 'Hear My Pain Heal' in terms of its narrative, as it came about as a hallucinatory or dreamlike experience. Sevdaliza mourning at these large bare feet, crying for her lost ones, his head covered by the shadows from the tablecloth. A strange synchronous relationship between the director Ian Pons Jewell and Sevdaliza resulted in 'Hear My Pain Heal,'" explains both Sevdaliza and Pons Jewell.
Experience Sevdaliza's razor edge when she plays her very first run of Australian shows early next year. Tickets are on sale now for the two headline shows along with an appearance at Melbourne's Sugar Mountain festival and Faux Mo in Tasmania. Scope the full list of dates below and witness the stark beauty of Hear My Pain Heal below.