Shakafest Drops 2018 Lineup, Announces New Location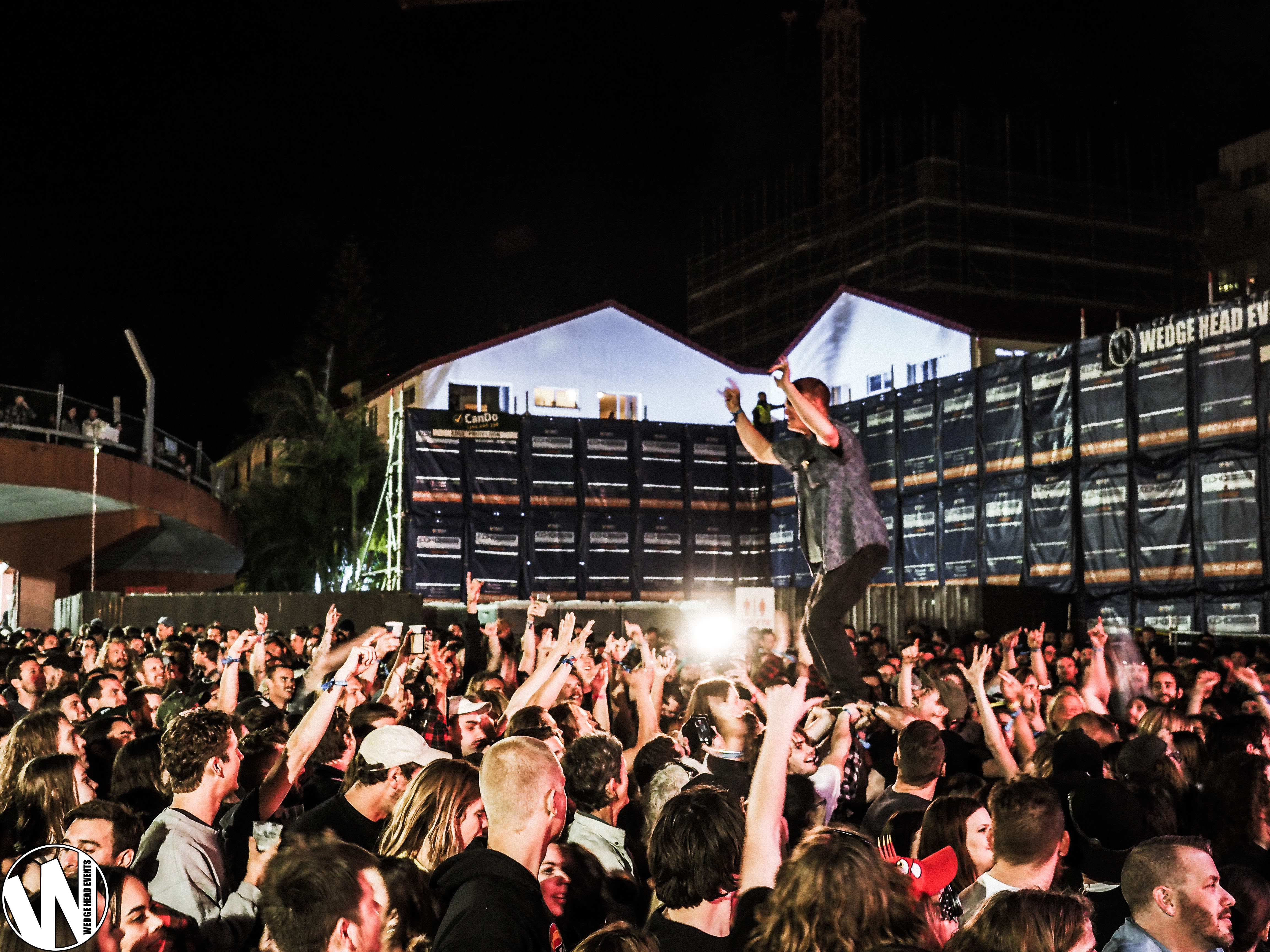 Update 27/09 10.05am: The 2018 Shakafest lineup has been completed with an additional six acts joining the already massive party. Good Doogs, Sunrose and Moaning Lisa are just some of the awesome rock bands who'll hit the Gold Coast on Saturday 24 November.
Original Story: Shakafest has become on the Gold Coast's fastest growing and devoted one-day festivals. After two solid years at its home of Miami Tavern and a sold out 2017, Shakafest has found a new location and revealed its fresh lineup.
Leading the pack is Australian hip-hop royalty, Bliss N Eso, who'll be joining the festival behind their new album, 'Off The Grid'. Also playing is Last Dinosaurs, Alex The Astronaut, Frenzal Rhomb, Carmouflage Rose, Clowns, Bec Sandridge, Seaside and many more.
Due to the expansion of the festival and the ongoing renovations at Miami Tavern, the festival has found new roots at the Broadwater Parklands. The ocean-side location will allow for more ticket sales and provide some more spacious, rolling greens for punters to pace themselves throughout the madness of the day.
In Shakafest tradition, a half-pipe will be dropping on site with a massive skateboarding lineup soon to come. Additionally, another stage will be positioned at the festival with a couple more acts to be announced there.
To avoid another sell out like last year, best sign up for the members-only presale HERE. For everyone else, tickets will fly off the shelves this Friday 31 August HERE.
Shakafest 2018 Lineup Announcement
Good Doogs
Moaning Lisa
IV League
Sunrose
Flying Machine
Emph N Treats
joining…
Bliss N Eso
Last Dinosaurs
Frenzal Rhomb
Alex The Astronaut
Clowns
Carmouflage Rose
The Chats
Bec Sandridge
Jesswar
VOIID
Frenchy & The Talent
Seaside
TICKETS