Sideshow Alley: Download Festival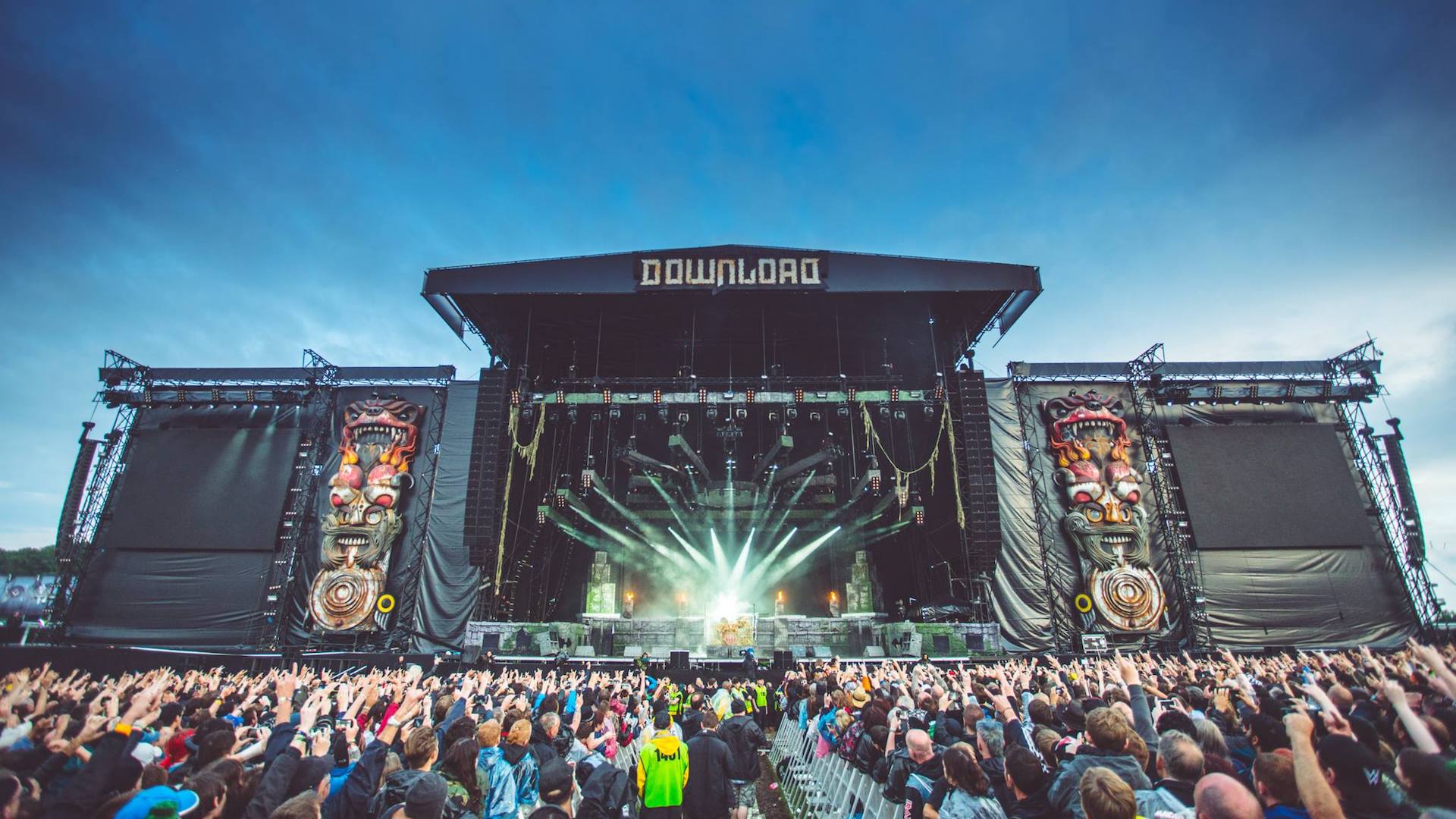 Update 15/01 10.40am: More news today has sludge-metal heavyweights, Mastodon, have announced two sideshows. These shows will have very special guest, Gojira, on support. More info HERE.
Update 15/01 9.35am: Additionally to their Sydney and Melbourne headline appearance, Limp Bizkit have just announced a stop over in Adelaide to compliment their performance at the innaurgal Download Festival Melbourne. The Adelaide sideshow—which will take place at Entertainment Centre in Adelaide on March 22—will also have Of Mice & Men and Ocean Grove on support. Details and ticket link below.
Update 18/12 8.45am: Legends of the punk game, Suicidal Tendencies, have announced their list of sideshows. Lucky for everyone, they'll be stopping at all major cities across the country with their Melbourne appearance happening at Download Festival Melbourne.
Update 08/12 8.30am: Headliners Limp Bizkit, though late to the game, have announced two massive headline shows alongside their Download Festival Melbourne performance. Held at Sydney's Hordern Pavilion and Brisbane's huge Riverstage, Limp Bizkit are also bringing Of Mice & Men and Ocean Grove for supports.
Update 05/12 9.15am: It's been six years since their last visit to Australia, and the first with new singer, Alissa White-Gluz, but Arch Enemy have also announced their extensive run through the country.
Original Story: The inaugural Download Festival happening in Australia goes down in Melbourne at Flemington Racecourse on Saturday 24 March. At the moment, the festival is having Melbourne as its home for the foreseeable future—if you're unable to make the trip, Download Festival organisers have announced a huge run of sideshows.
Topping the sideshow announcement is the debut Australian shows for supergroup, Prophets of Rage—which includes members of Cypress Hill and Rage Against the Machine. NOFX and Good Charlotte also have a pair of mammoth shows for Sydney and Brisbane. Some smaller club shows also make the list from Neck Deep, Nails, The Story So Far and more.
All shows come with a mega lineup of special guests, with appearances from acts already on the Download Festival lineup and others from the local talent pool of that city. Prophets of Rage have yet to announce special guests—keep an eye out.
See who's playing in a mega venue near you. The below will be updated depending on sell outs and more additions as to who else announce sideshows. Ticketing information and on sale dates vary for each act—be sure to click on the ticket link for each artist for specific times and prices.
Download Festival Melbourne Sideshows
Mastodon
w/ Gojira
MON 26 MAR
Big Top, Sydney
WED 28 MAR
Eatons Hill Hotel, Brisbane
TICKETS
Limp Bizkit
w/ Of Mice & Men & Ocean Grove
THURS 22 MAR
Entertainment Centre, Adealaide
SUN 25 MAR
Hordern Pavilion, Sydney
TUES 27 MAR
Riverstage, Brisbane
TICKETS
Prophets of Rage
THURS 22 MAR
Hordern Pavillion, Sydney
MON 26 MAR
Riverstage, Brisbane
TICKETS
NOFX
w/ Hot Water Music, Bad Cop/Bad Cop & Dad Religion
THURS 22 MAR
Riverstage, Brisbane
FRI 23 MAR
Hordern Pavillion, Sydney
TICKETS
Good Charlotte
w/ Neck Deep, Falling In Reverse, ISSUES & Chase Atlantic
MON 26 MAR
Hordern Pavillion, Sydney
WED 28 MAR
Riverstage, Brisbane
TICKETS
Amon Amarth
w/ Sabaton
SUN 25 MAR
Roundhouse, Sydney
TUES 27 MAR
The Tivoli, Brisbane
TICKETS
The Story So Far
w/ Slowly Slowly & Easy Life
FRI 23 MAR
The Zoo, Brisbane
SUN 25 MAR
Factory Theatre, Sydney
TICKETS
Neck Deep
w/ Between You And Me, The Away Game & Bearclaw Camp
SUN 25 MAR
The Gov, Adelaide
TICKETS
Nails
THURS 22 MAR
Crowbar, Brisbane
FRI 23 MAR
Red Rattler, Sydney
TICKETS
Arch Enemy
FRI 23 MAR
Manning Bar, Sydney
SUN 25 MAR
The Zoo, Brisbane
TUES 27 MAR
Fowlers Live, Adelaide
WED 28 MAR
Rosemount Hotel, Perth
TICKETS
Suicidal Tendencies
WED 21 MAR
Coolangatta Hotel, Gold Coast
THURS 22 MAR
Metro Theatre, Sydney
FRI 23 MAR
Eatons Hill Hotel, Brisbane
MON 26 MAR
The Gov, Adelaide
TUES 27 MAR
Capitol, Perth
TICKETS
Download Festival Melbourne Lineup
Korn (only Australian show)
Prophets of Rage
Limp Bizkit
Mastodon
Good Charlotte
NOFX
Suicidal Tendencies
Gojira
Amon Amarth
Arch Enemy
Falling In Reverse
Neck Deep
Sabaton
Hot Water Music
Of Mice & Men
The Story So Far
Northlane
Trophy Eyes
Nails
Issues
Bad Cop/Bad Cop
Ocean Grove
Psycroptic
King Parrot
Clowns
Chase Atlantic
Cursed Earth
Alpha Wolf
TICKETS