Sideshow Alley: Groovin The Moo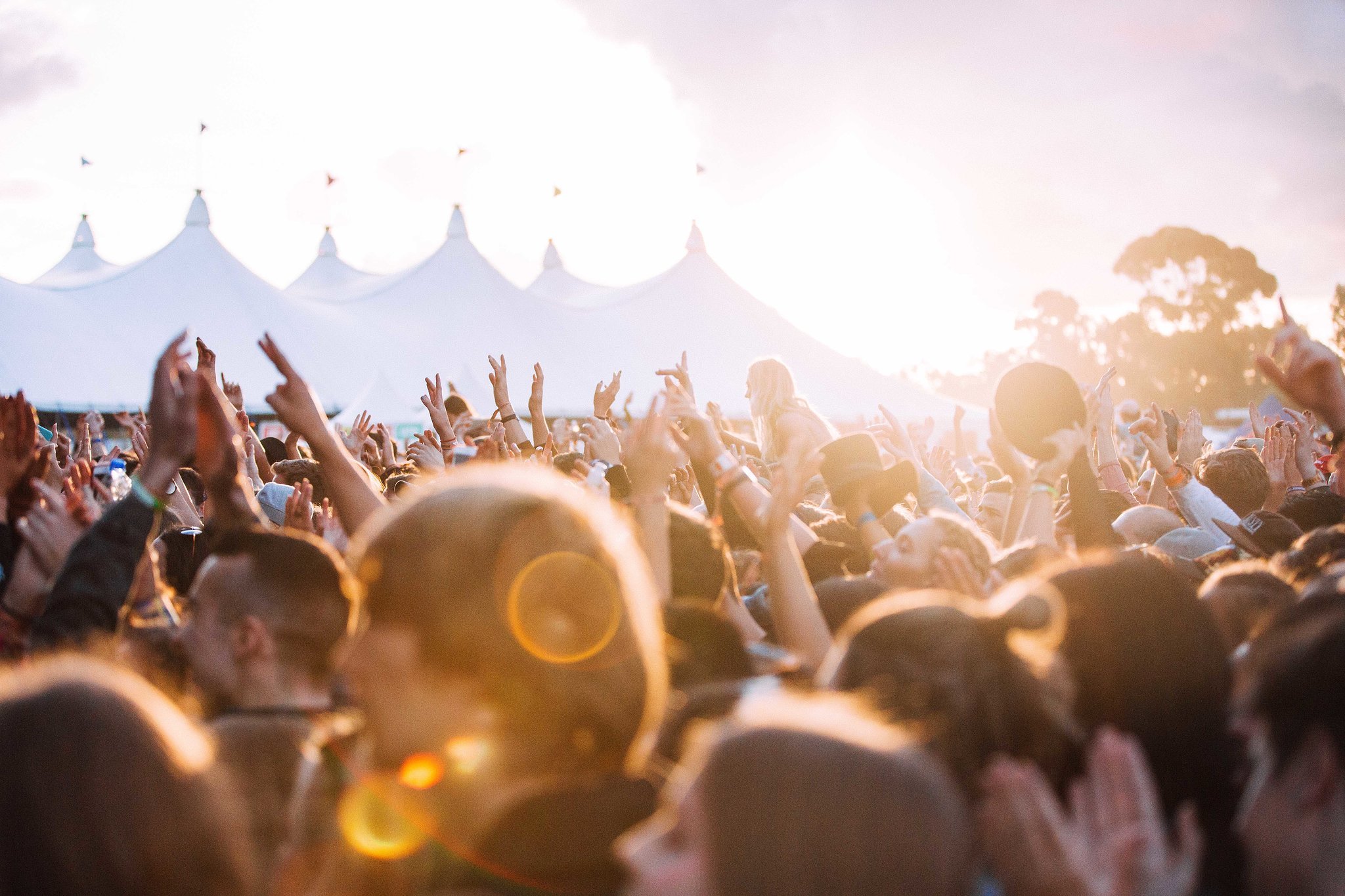 Regional Australia has, yet again, been treated to a mammoth lineup of national and international acts for the annual, touring Groovin The Moo. As the festival is hitting areas that are somewhat far away from the capital hubs of the country, not everyone gets to take in the action. Our complete sideshow guide to Groovin The Moo should calm that FOMO.
For 2018, we're treated to a genre-agnostic lineup of Duke Dumont, Royal Blood, The Amity Affliction, Ball Park Music, Portugal. The Man and many, many more. It's an incredible lineup, to say the least, and majority of these acts will be playing additional sideshows in the non-regional areas—ensuring they capture the hearts of all Australians while in the country.
Below is our handy guide to all sideshows from the Groovin The Moo 2018 lineup—it will be updated on the fly with extra shows and sell outs being added as it goes. Check back again in the future to see if your favourite act adds a show near you!
Groovin The Moo Sideshows
Royal Blood
TUES 24 APR
Hordern Pavilion, Sydney
MON 7 MAY
Riverstage, Brisbane
WED 9 MAY
Margaret Court Arena, Melbourne
SUN 13 MAY
HBF Stadium, Perth
TICKETS
Claptone
FRI 4 MAY
UNSW Roundhouse, Sydney
SAT 5 MAY
Coburg Velodrome, Melbourne
FRI 11 MAY
The Met, Brisbane
SAT 12 MAY
Metro City, Perth
TICKETS
Ocean Alley
SAT 14 APR
The Tivoli, Brisbane
SAT 21 APR
Enmore Theatre, Sydney
FRI 11 MAY
Metropolis, Fremantle
SAT 19 MAY
The Forum, Melbourne
TICKETS
Amine
WED 2 MAY
Metro Theatre, Sydney
THURS 3 MAY
Metro Theatre, Sydney – SOLD OUT
FRI 4 MAY
Max Watts, Melbourne – SOLD OUT
THURS 10 MAY
245 Wickham, Brisbane
FRI 11 MAY
Amplifier, Perth
MON 14 MAY
Max Watts, Melbourne
TICKETS
Lady Leshurr
WED 2 MAY
Oxford Art Factory, Sydney
FRI 4 MAY
Corner Hotel, Melbourne
FRI 11 MAY
Jack Rabbit Slims, Perth
TICKETS
SuperDuperKyle
TUES 1 MAY
Manning Bar, Sydney
WED 2 MAY
Corner Hotel, Melbourne
WED 9 MAY
Woolly Mammoth, Brisbane
THURS 10 MAY
Jack Rabbit Slims, Perth
TICKETS
Public Service Broadcasting
TUES 8 MAY
Howler, Melbourne
THURS 10 MAY
Oxford Art Factory, Sydney
TICKETS
Groovin The Moo 2018 Lineup
Alex Lahey
Aminé (USA)
The Amity Affliction
Baker Boy
Ball Park Music
Claptone (Ger)
Confidence Man
Cosmos Midnight
Dean Lewis
Duke Dumont (UK)
Flight Facilities
Grinspoon
Lady Leshurr (UK)
Mallrat
Ocean Alley
Paul Kelly
Portugal. The Man (USA)
Public Service Broadcasting (UK)
Royal Blood (UK)
Sampa The Great
Skegss
Superduperkyle (USA)
Tkay Maidza
Vera Blue
Groovin the Moo 2018
FRI 27 APR
Adelaide Showground, Wayville
SAT 28 APR
Maitland Showground, Maitland
SUN 29 APR
University of Canberra, Canberra
SAT 5 MAY
Bendigo's Prince of Wales Showground, Bendigo
SAT 12 MAY
Hay Park, Bunbury
TICKETS