Silicon Booted Off Laneway Festival For "Kissing A Cop's Gun"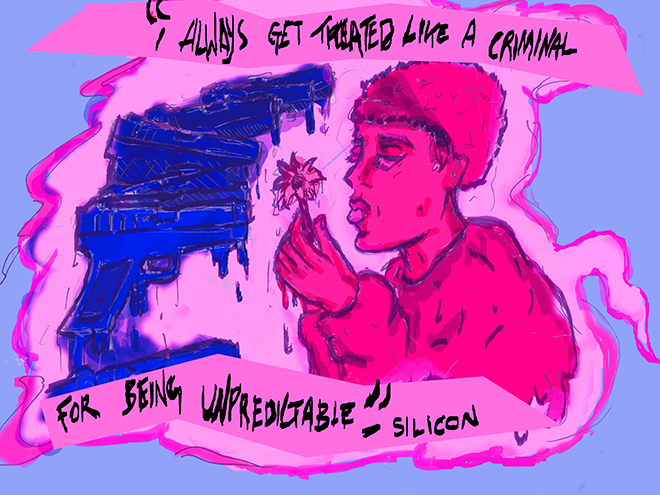 Illustration by Elly Pugh
In case you haven't heard, New Zealand artist Silicon has been booted off St Jerome's Laneway Festival line-up after allegedly "kissing a cop's gun," during his set in Adelaide.
Silicon, otherwise known as Kody Nielson and the brother of Unknown Mortal Orchestra's Ruban Nielson, recently released his début album 'Personal Computer' and was set to tour Australia with Laneway.
Though both Laneway Festival organisers and the South Australian police remain tight lipped about the situation, the musician took to twitter to speak out about the incident.





Fellow musician Ezekiel Ox (The Nerve, Full Scale Deflection, Smash Nova and Over-Reactor) has defended Silicon, saying that he "should be applauded for his stance against weapons at music festivals."