The Stone Roses Unleash Captivating Single "Beautiful Thing" Ahead of New Album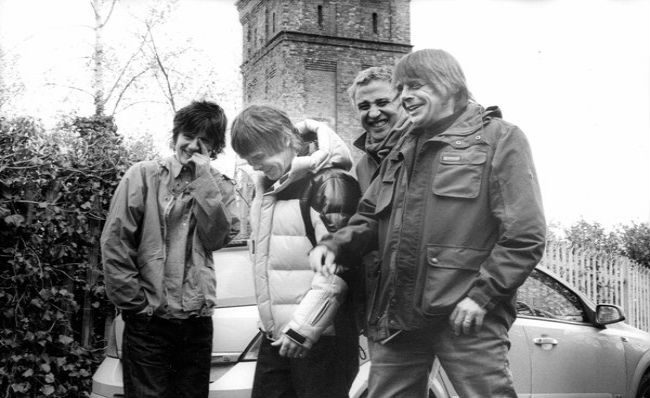 At the end of the 80s The Stone Roses were on top of the world. Their self-titled debut album earned them scores of fans across the UK and rocketed them to the top of the British music scene, leading to a fame…and excess.
As the she shining stars of the Manchester music scene, their mix of psychedelic guitar textures and funky drumwork cemented them as one of the key rock bands amidst the critics of the day. They seemed destined for great things, going down as one of the key players for indie-rock in the forthcoming decade.
Unfortunately, as in every VH1 Behind The Music special, tragedy had to strike somewhere. A mixture of label issues as well as a complete withdrawal from live performances caused the band's sophomore album to be delayed for over five years. Once their sophomore album 'Second Coming' arrived at the end of 1994, the scene which had birthed The Stone Roses had withered away and died, overtaken by the dawn of Britpop.
Surrounded by younger, hipper bands and combined with the less-than-stellar reception 'Second Coming' faced, the band quietly called it quits two years later. Thankfully, time has been kind to The Stone Roses and the band had a spectacular reunion five years ago, with a forthcoming third album on the way and the release of their latest single Beautiful Thing.
Kicking off with a backmasked guitar riff before segueing into a funky breakbeat, Beautiful Thing emanates the kind of hazy psychedelia most garage bands can only dream of crafting. Ian Brown's voice hasn't lost any of its breathy splendour over the past twenty years, he sounds just as carefree and untroubled in 2016 as he did back in 1989.
Guitarist John Squire unleashes some rather funky guitar licks, while drummer Reni impressive fills put even the most hardened studio musician to shame.
In stark contrast to the plodding blues-rock that defined the band's sophomore effort, Beautiful Thing with its sense of rhythm and laid back percussion sounds as if it could've come straight off the band's self-titled album, providing the listener with a sense of aural bliss not heard since Fool's Gold rocketed up the charts over two decades ago.
At just over seven minutes, Beautiful Thing is representative of the kind of funky, chilled-out tunes The Stone Roses built their name on. As the second single from their forthcoming third album, one can safely say The Stone Roses have made a hell of a comeback.