Sir Winston Shares His Favourite Fashion Looks By Musicians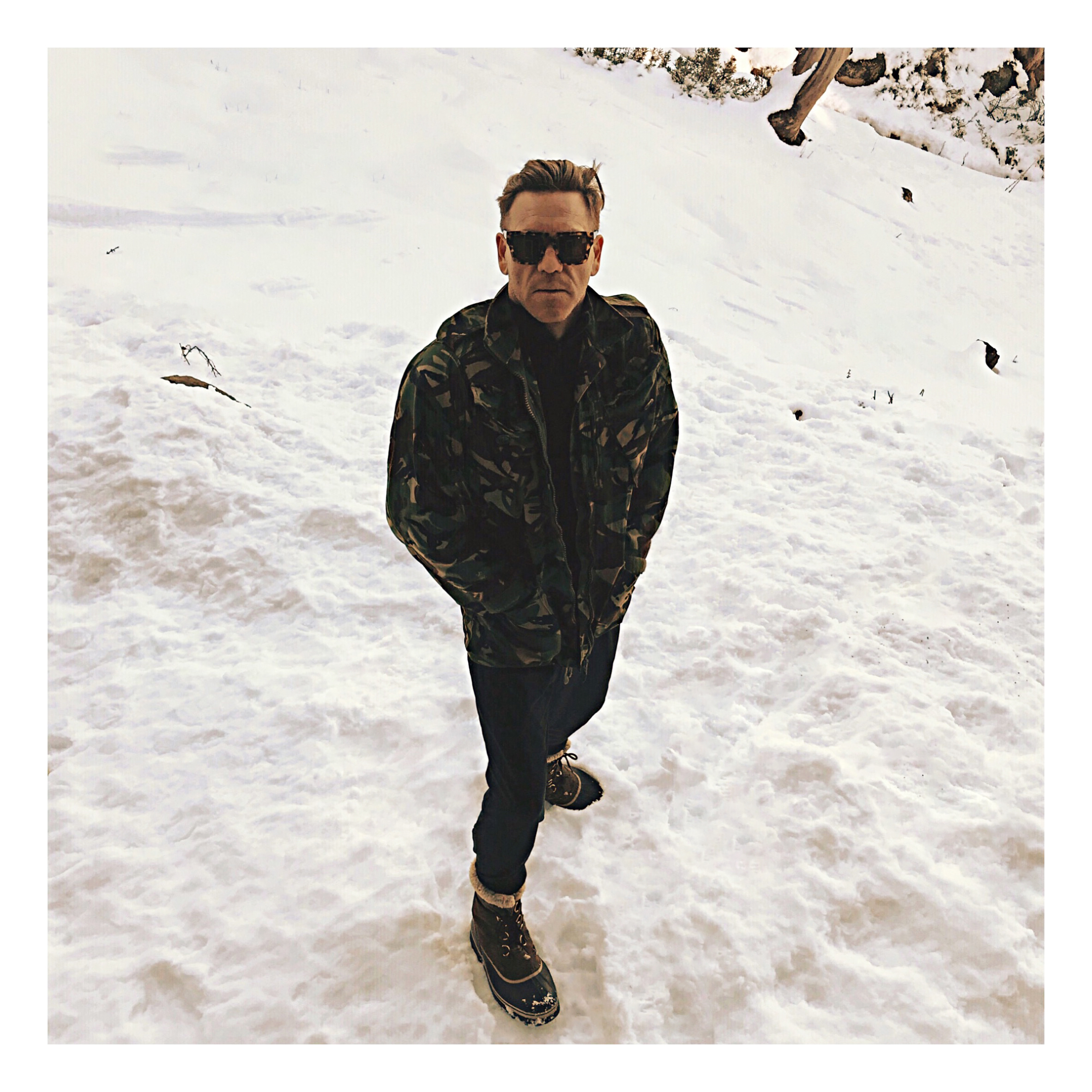 NYC based Australian producer and songwriter Sir Winston has recently made his return with the new single, Hollywood Hills. The new single crosses the boundaries of a cool garage rock vibe with that of some classic indie dance.
The tale of how the track came about is a truly interesting story also.
"This track was written about a real experience that occurred in the Hollywood Hills, however the track was recorded at Transmitter Studios in Greenpoint Brooklyn New York. The sessions were as crazy as the track. I wanted it to sound very organic. Hours went into tracking the simple organic sounds like the tambourine and the kick drum. You can also hear my boot banging on the floor of the studio in time with the kick drum. We tried so many different things – I wanted to hear the room in the track. Doing the Vocal was like an outer body experience! We also messed around with so many different synths and spent hours and hours on guitar tones – trying so many fuzz pedals and vintage amps."  – Sir Winston
Sir Winston has a really unique sound and is loved by some big names in the creative world. His music has been associated with some big fashion and make-up brands including Victoria's Secret and Maybelline.
We recently caught up with Winston to get an insight into to his love of music and fashion. He shared with us his favourite fashion looks like by musicians.
David Bowie is my favourite artist. His music constantly evolved and with it so did his look. Transforming with new alter egos over the years from the glitter of Ziggy Stardust to the slick backed hair & suit wearing Thin White Duke . His look went from glam to sophisticated – a true chameleon. The looks were symbolic and impeccable – his buccaneer look from Rebel Rebel was really cool and his last look through the Blackstar album and Lazarus video with his eyes bandaged was haunting.
Sid Vicious' confronting and rebellious look defined the Rockstar Punk look that is still everywhere today. Spikey hair, studded biker jacket, torn skinny jeans, military boots, ripped slogan T shirt and his signature padlocked dog chain collar. With some help from Vivienne Westwood he just owned this look and millions have worn it since. Walk down any city street and you will come across someone dressed like Sid.
Liam Gallagher has a look that is instantly recognizable and all his own. He famously wears a parka, jeans, desert suede boots, his mop haircut under a bucket hat and round John Lennon shades – it's his own casual universal look and one that he and his loyal fans "the Parka Monkeys" all wear with pride.
I've loved Robert Smith's look ever since I was a kid. His goth look is also still everywhere today. Black over-sized sweater or cardigan over a button-down shirt with black jeans and white Hi-Top sneakers – and of course his crazy teased black hair with red lip stick and make up. Unique but simple in a way – instantly recognizable.
Nick Cave's look is definable, he owns it and it would be odd to see him wearing anything else. It's a traditional bluesman look really – and simple:  a slim cut black suit over a white shirt and black Chelsea boots. With his tall lanky frame and tuffed black hair he looks sharp and formidable, ready to throw some lightning bolts and summon the thunder.
Hollywood Hills is available now, everywhere.