Sleepmakeswaves Announce 'Traced In Constellations' Tour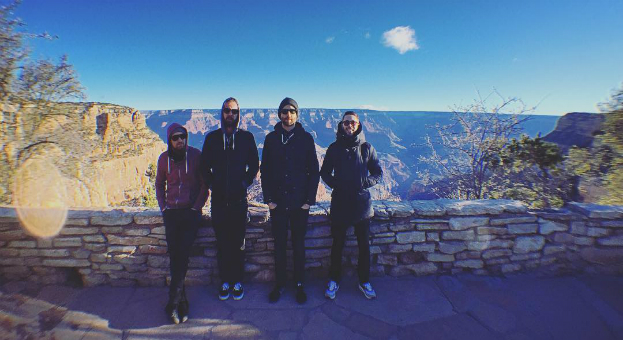 Lovers of epic rock rejoice! Sydney post-rock instrumental outfit sleepmakeswaves have announced a huge run of headline shows across our sunbaked land in August.
The quartet have no plans of slowing down even after plowing through a 55-date, 22-country tour across Europe, UK, Asia, New Zealand, and Australia last year. sleepmakeswaves will also be supporting progressive rockers COG on their tour later in the year.
Their headline shows in August will be supported by Perth quartet Tangled Thoughts Of Leaving and the progressive metal mega-jams of American band The Contortionist.
sleepmakeswaves were nominated for an ARIA and a triple j Award for their latest album 'Love Of Cartography' and are sure to showcase it alongside recent single Traced in Constellations. The band's signature post-rock drumming and spirited guitar riffs drive the track, making it a classic sleepmakeswaves experience.
This is a tour not to be missed, so get in quick. See tour details below!
sleepmakeswaves 'Traced In Constellations' Tour
THURS 4 AUG
Rosemount Hotel, Perth
FRI 5 AUG
The Gov, Adelaide
SAT 6 AUG
Max Watt's, Melbourne
SUN 7 AUG
Corner Hotel, Melbourne
MON 8 AUG
UniBar, Wollongong
WED 10 AUG
Cambridge Hotel, NewcastleTHURS 11 AUG
ANU Bar, Canberra
FRI 12 AUG
Metro Theatre, Sydney
SAT 13 AUG
The Triffid, Brisbane
Get Tickets HERE