Slumberjack Awakens With "Open Fire" ft. Daniel Johns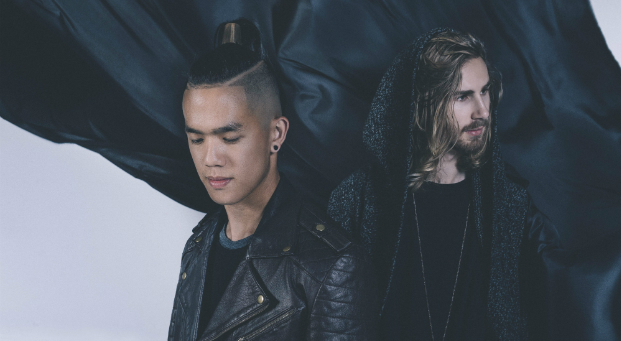 Open those curtains, let in the light, and wake up from your deep sleep because Slumberjack have dropped new track Open Fire featuring Daniel Johns. It's an energetic, electronic song that is sure to jolt you up out of bed, no Prince Charming necessary.
The Perth producers have teamed up with the former Silverchair frontman to create a lush, atmospheric track that even Maleficent could dig. In Open Fire Johns reflects on getting lost in a relationship asking, "Where did it all go wrong?". Johns' smooth vocals float above the track's steady, throbbing bass, synthesisers, and twisty drops.
With its electronic heart Open Fire could easily slot in with Johns' latest EP 'Aerial Love'. It proves that despite the kohl-rimmed eyes, Johns has well and truly shed his grungey rock image and is sticking to his contemporary electronic, R&B sound.
Open Fire is the first single from what is shaping up to be a four or five track EP from Slumberjack. The duo's previous single Enigma (ft. GRRL PAL) has already received 3.5 million streams.
The upcoming EP is expected to drop later this year and will feature a ton of guest vocalists from Australia and overseas. In the meantime Slumberjack are keeping busy playing 2016's Splendour in the Grass and Lollapalooza. With such a huge year ahead, Slumberjack may need to find a spinning wheel if they want to catch any z's.
Splendour In The Grass 2016
FRI 22 -SUN 24 JULY
North Byron Parklands, Byron Bay