Smoking Martha Reveal A Visual For Their Brand New Track, 'Good Girls'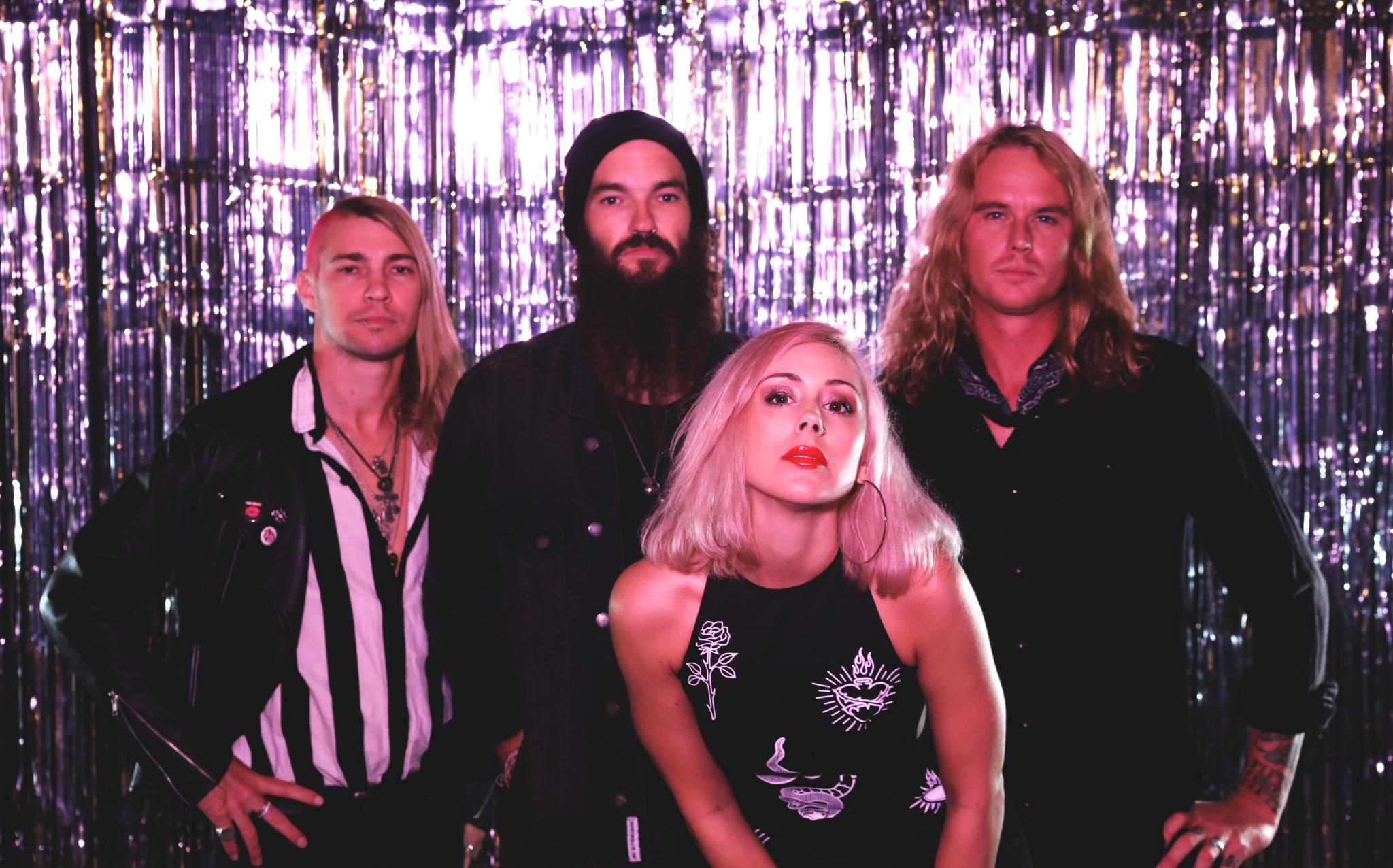 Brisbane four-piece, Smoking Martha have returned with some fresh new music, yesterday they unveiled their brand new single, Good Girls and today we have the very first viewing of the accompanying visual for the catchy gem.
Good Girls is a perfect return to form for Smoking Martha, it has an overall fun and energy filled vibe and the video carries that theme perfectly. The aesthetic is a fun flashback to the roller disco days and it absolutely hits the spot.
"We always have so much fun shooting new videos! We wanted to keep the vibe for the clip playful and energetic like the track, so we went with a bit of a retro '70s feel, and what's more energetic than a hot roller disco girl doing rad tricks?!" – Smoking Martha
The return of Smoking Martha follows on from an extended period of touring of their much-praised debut album In Deep, released in 2018. Courting attention both in Australia and internationally, Smoking Martha have toured with the likes of Dallas Frasca, Electric Mary, Everclear and Cherie Currie (The Runaways).
With 'Good Girls', the band kicks off their next cycle of music, with more to be revealed in coming months. For now though, the band revels in this new fire that's been ignited, and can't wait to be back on stages.
"We can't wait to get back on the road again! Our last tour was four weeks through the U.K., which blew our minds. It really gave us a whole new appreciation for our art and we were lucky to have done it before the world went crazy. Now that it's slowly on the mend, we look forward to the wild times ahead." – Smoking Martha
SMOKING MARTHA TOUR DATES
Saturday August 14th – Sunday August 15th Aftermath Festival @ Wooly Mammoth Brisbane
Sunday September 26th The Zoo Brisbane
Saturday October 23rd Halloween Hysteria @ Mansfield Tavern Brisbane