Sophian Reveal Charming Single, 'Moments'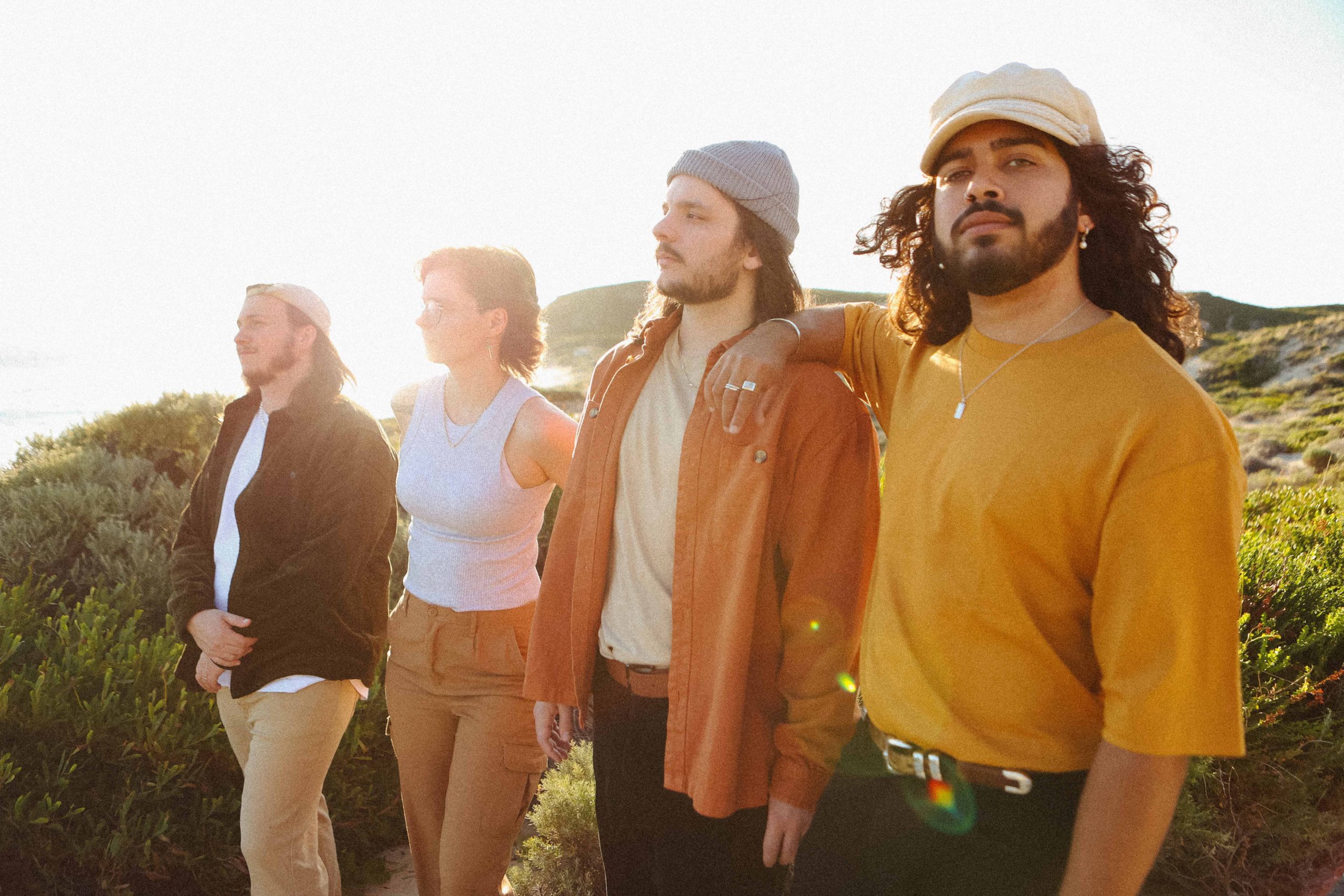 Following on from their warmly-received single 'Georgia', Boorloo/Perth-based indie-rock group Sophian have continued their run of form with their latest cut 'Moments' – produced by Dave Parkin of Blackbird Sounds Studios (Spacey Jane, Old Mervs, Sly Withers). 
Opening with a colourful groove, enhanced by floating guitars and the transfixing vocals of frontman Sophian Manik, 'Moments' offers a charismatic soundscape for listeners to immerse themselves in. Brimming with magnetism, the song takes a galactic leap into its prominent chorus, highlighting all the abundant elements of a spirited indie-rock song.
Sophian talks about the meaning behind 'Moments':
"Those dreamy and lush guitar tones make you feel like you are just enjoying a day down at the beach or driving down the coastline. A song that makes you feel at peace and lets you just enjoy the moment. Sometimes all you want to do is slow down and just enjoy the moment you are in. The way we live life today sometimes makes it hard. We've been programmed to move so fast, and it's created this feeling of having to constantly keep moving. It can get tiring. You can be your own worst enemy sometimes. 'Moments' focuses on those feelings and is a song about learning to enjoy the moment no matter how hard it can be sometimes."
To celebrate the release, Sophian will play a number of shows throughout Western Australia, appearing at Old Habits Neighbourhood Bar, The River and Froth Craft Brewery. This comes off the back of selling out their 'Georgia' single launch at The Bird and supporting Bootleg Rascal on the Western Australian leg of their Psychotica 10th Anniversary tour. Sophian have also previously shared the stage with beloved acts such as COTERIE, DICE, Rum Jungle, South Summit, Lazy Ghost and The Velvet Club.
Accompanying the release of 'Moments' is the news of the band signing to Perfect Pitch Publishing(Cosmic Psychos). Managing director Clive Hodson says on the announcement, "The magic of great melody, lyrics, arrangements and passionate performance is a signature of Sophian. Perfect Pitch Publishing are excited and proud to announce the global signing and representation of Sophian."