London Rapper Loyle Carner Drops Single "Stars & Shards"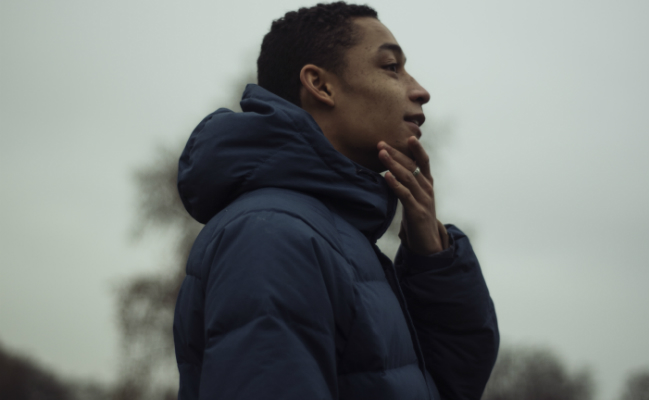 On the back of selling out two UK tours, South-London rapper Loyle Carner has unveiled his latest single Stars & Shards. Loyle Carner opened for Joey Bada$$ for his Manchester show, and it's a natural fit. Like Bada$$, the 20-year-old artist's flow is as eloquent as it is laid-back and effortless.
The production on his tracks are skewed toward old school hip-hop, Dilla inspired beats. Stars & Shards opts for dissonant up-tempo, jazz-sample complete with fat and warm bass tones that fill your eardrums that perfectly compliment Carner's accented vocals.
Carner doesn't shy away from getting almost too personal with his material, in Stars & Shards he namedrops locales and people he that knows. In his previous single BFG he very bluntly remarks, "Everybody says I'm fuckin' sad/Of course I'm fuckin' sad/I miss my fuckin' dad". His voice goes soft, and cracks under the strain. It's a fairly cheese moment, but he wears his sensitivity on his sleeve and comes off more soulful and humble for it.
Over the last 12 months Carner has released a stream of insightful tracks to critical acclaim, including his debut EP 'A Little Late'. Loyle Carner has solidified himself as an artist necessary to keep your eye on. Check out Stars & Shards below!