Splendour in the Grass 2018 – Day 2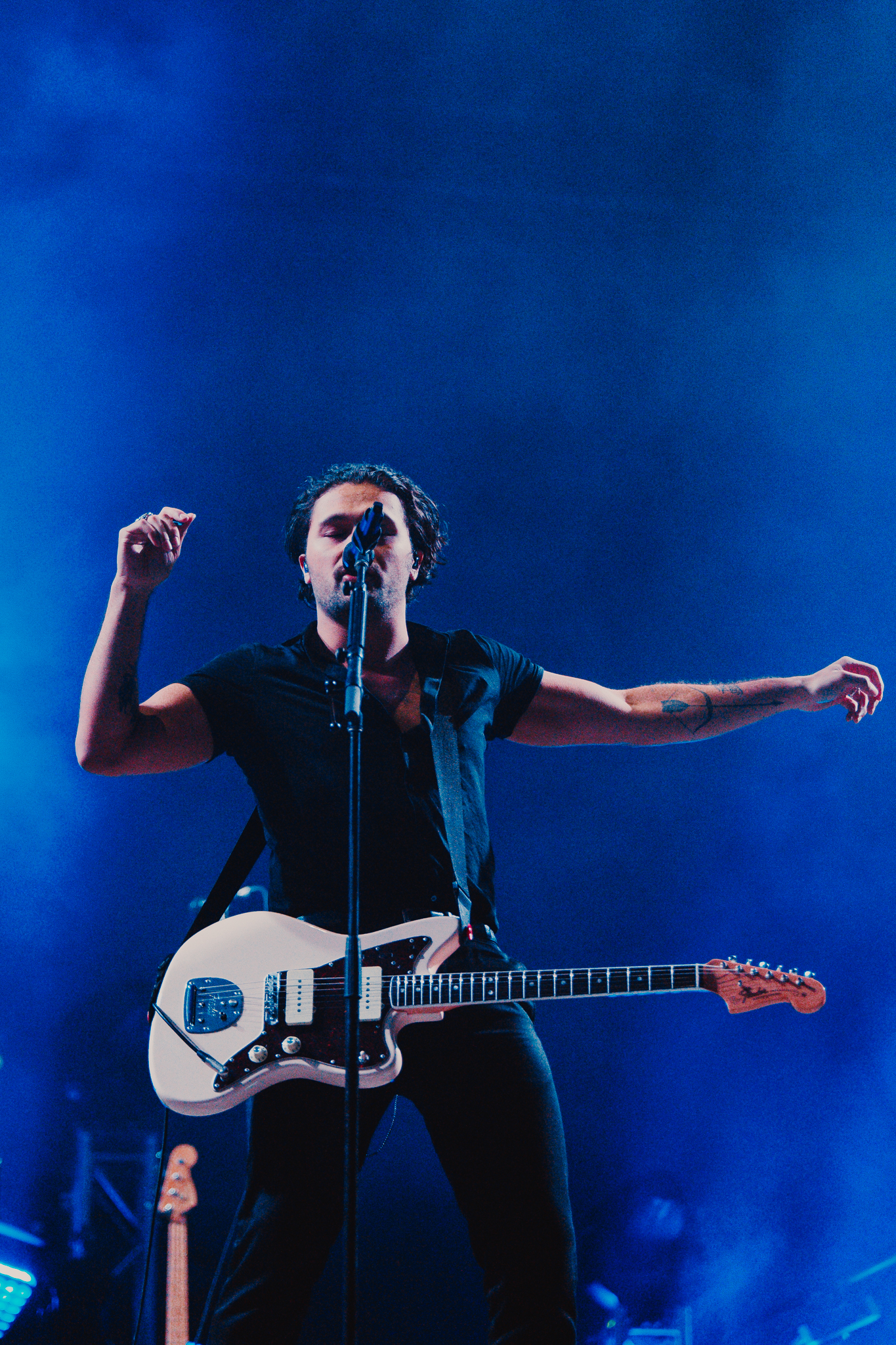 If you're waking up feeling phresh and phunky today, there's a very strong chance that you don't have a Splendour in the Grass band looped around your wrist. If you're sitting at home missing out on the freezing temperatures and boiling moshpits, or if you are struggling to recall the last 24-hours, read on, we have the recap for you.
Superorganism
If it's weird you'll find it in the Superorganism set. This international superband, whose members hail from Australia, New Zealand, Japan, South Korea and The UK, blends just about every sound known to man, natural and synthetic, into a cacophony of indie-pop. Their live set was as manic as their recorded album, and while they interpret their sound differently for the stage, it was no less engaging or entertaining.
Front-woman Orono Noguchi, who is only 17-years old, was performing with energy and passion of artists twice her age, and towards the end of the set audiences discovered that she is oddly vehemently opposed to shoeys (no Formula 1 wins for her). Her backing vocalists, looking like a doo-wop line hit their harmonies perfectly throughout, but some of the most magical moments came from the guitarist, multi-instrumentalist and drummer on the riser, who kept each track tight and structured in the chaos. Closing out with back-to-back hits Everybody Wants to Be Famous and Something For Your M.I.N.D, the visuals on screen grew more and more insane, with gif-like clips and bit-art filling every pixel on the screen like a tour of the International Space Station intercut with tumblr-esque looping animations (but not the creepy Pete Wentz kind).
Amy Shark
Her first major set since the release of her debut album 'Love Monster' just over a week ago, Amy Shark looked like she was genuinely surprised by the huge crowd she brought to the amphitheatre for her mid-arvo set. I Said Hi, Weekends, and Psycho were big sing-along moments, and some of the deeper cuts from the album brought surprisingly hefty responses.
A special mention to Two People, who's debut show, kicking off in the middle Shark's set, in the Tiny Dancer was a low-key set to remember. Towards the end of her set though, Shark, who had filled the front rows with inflatable Selachimorphids, whipped out the acoustic guitar for a rendition of Jason Bigg's Wheatus' Teenage Dirtbag, which sent the whole amphitheatre over the edge into a three-quarter pant, yellow-tinted sunglasses stupor. Finishing out with the nearly Hottest 100-winning Adore, Amy Shark shone with her gratitude for the audience's love, and boy, did she adore them.
Methyl Ethyl
If you weren't heading over to Britain's super-import Anna Lunoe (which you should have been) then Methyl Ethyl were the other great choice on the lineup. The Western Australian outfit took to the stage immediately following Amy Shark, and while they were bringing some of their best work, their energy unfortunately didn't quite match their precursor. While they may have been a little too static for the amphitheatre stage's immense square footage, musically, they were nailing their material.
Twilight Driving hit around mid-way through the set, and you'd be forgive for thinking that they weren't playing directly from the recording, which was the same for the huge Ubu. Meth-Eth have fine tuned their sound for the stage, and their set showed so much potential for what's to come, but unfortunately, wedged between Gang of Youths and Amy Shark, they didn't quite match the live energy on either side of their slot.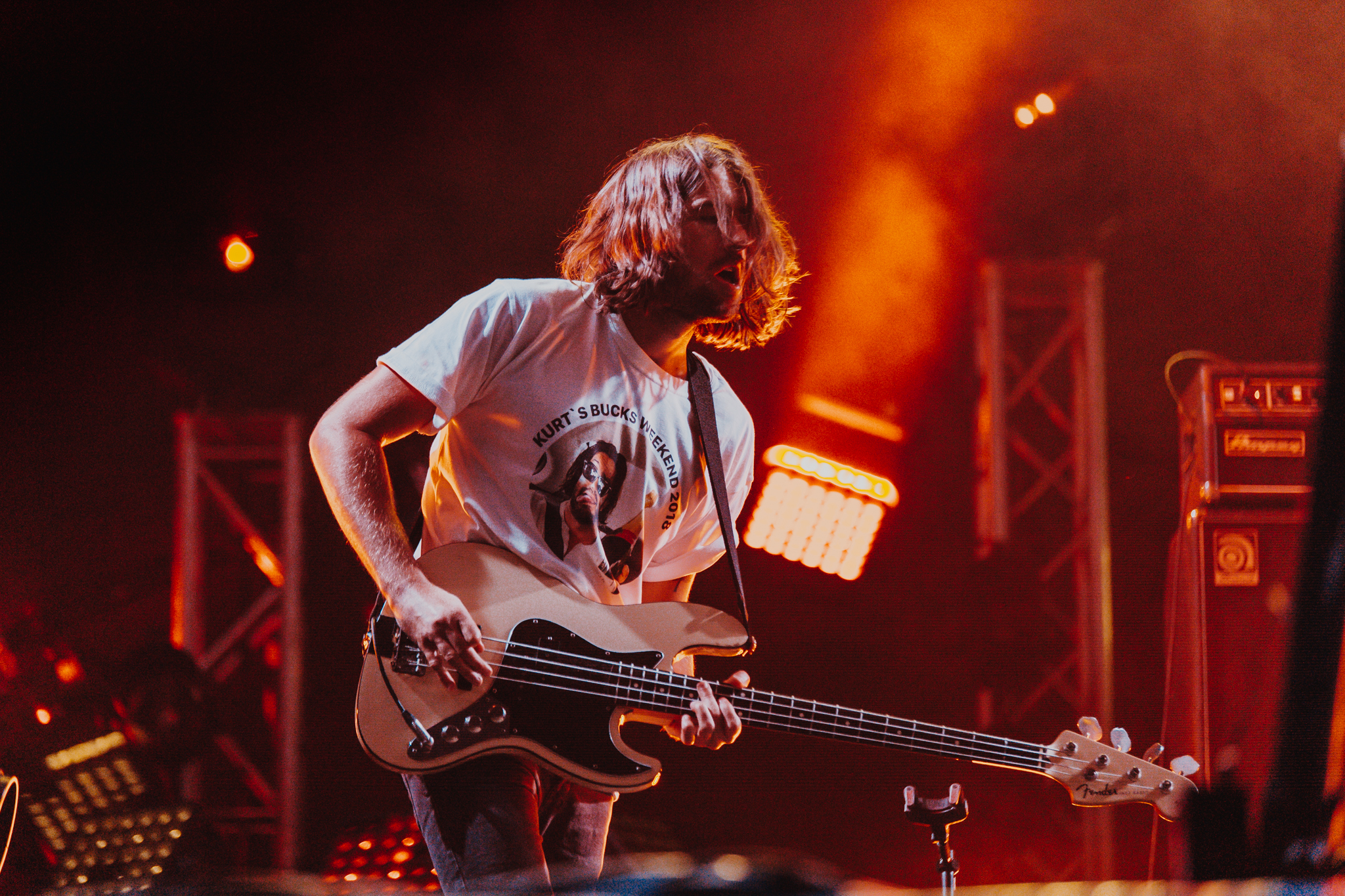 Gang of Youths
David Le'aupepe. What else can you really say about the Gang of Youths set that isn't summed up with the front-man's name. These guys took over the Amphitheatre just after sundown, and didn't let up once until the end of their set an hour later. They blazed through the hits from their three albums (is 'Let Me Be Clear' a full album?), and each was punctuated by Le'aupepe's insane and energetic performance, complete with some really sexy hip movements.
The Sydney-siders put everything into their sets as if each is their the last. I wouldn't at all be surprised to find out that Dave is put into cryostorage after each set and only woken up just before taking stage, because he seems to never age, and consistently put on the show of his life.
No other band that took over the amphitheatre would draw in a crowd with the same size for the rest of the night, but many would try. If I had to criticise something about the set, Dave's haircut isn't what I want to see, and there was no sign of their great Heroes cover.
Ocean Alley
Coming out of Gang of Youths, crowds had the choice of a long walk to Carmada at the Mix-Up stage, or Ocean Alley at the GW McLennan. From all reports, Carmada had a solid set with great live instrumentation, but those who made their way to Ocean Alley were rewarded with one of the most chill sets of the festival. Aside from their Like A Version cover of Player's Baby Come Back from earlier this year, the band grooved and moved their way through their set with a great combination of smooth guitar lines and tight vocals. Any Ocean Alley fan would have been sold on this McLennan winner.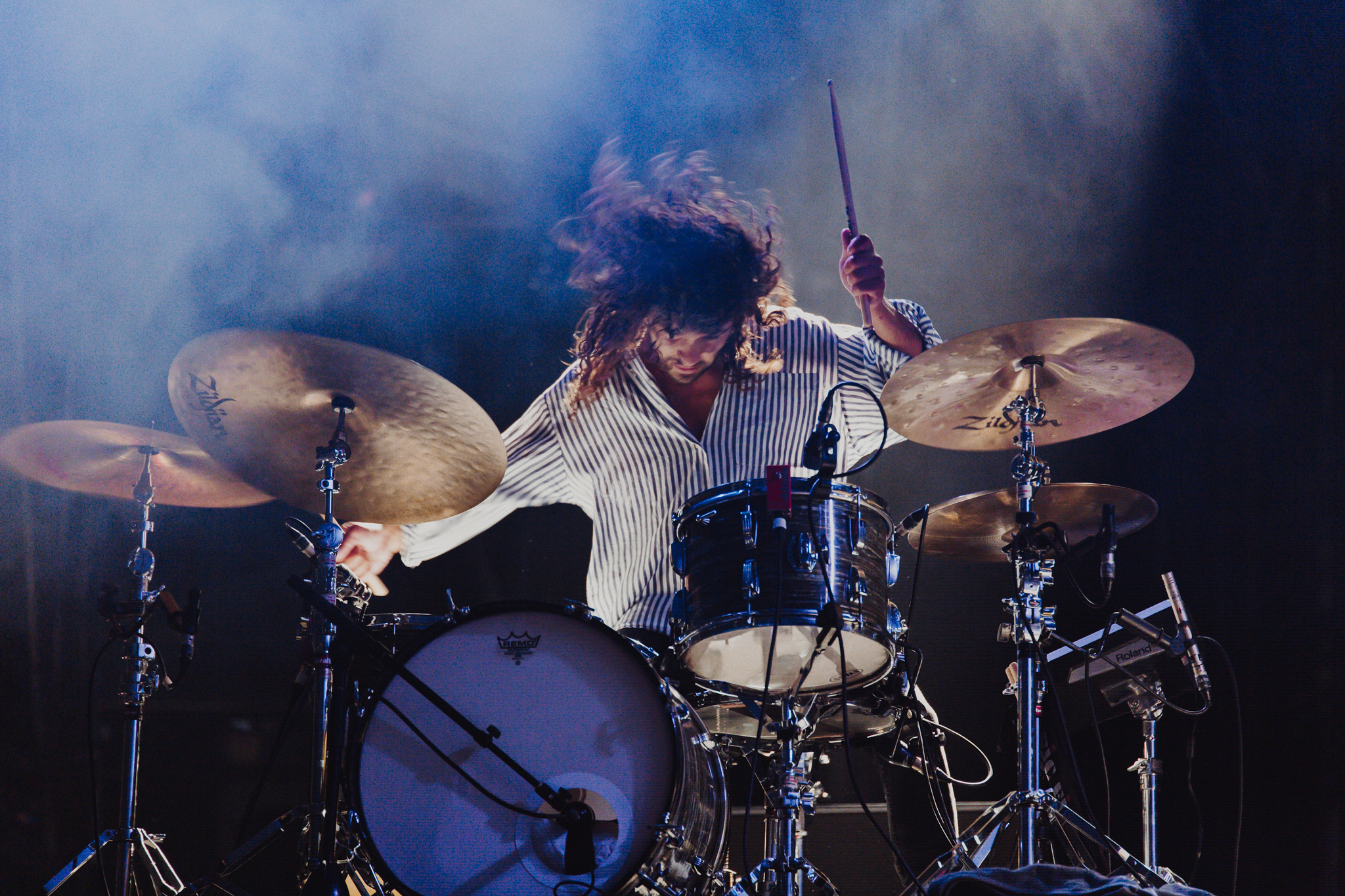 Franz Ferninand
For a band that broke through in 2004, and been on a tight release schedule since, Franz Ferdinand pulled off the underrated set of the Saturday. They drew in a modest but engaged crowd, and after kicking off with Do You Wanna, they raced through a super tight, and practised set with a whole range of mid-2000's indie-rock sounds. By the time they concluded with Take Me Out, jumping with beautiful style, the band had turned this crowd into lifelong Franz. Special mention to the simple but cool starry stage design.
Chvrches
Chvrches would have been the only band to get close to Gang of Youths' Amphi-filling set, and Lauren Mayberry's performance style is all key. She was keeping some great flirty banter with the crowd, referencing their stellar 2014 performance, and making specific friends with tambourine-carrying revellers. There revitalised set, which was the first in a long time for Aussie audiences featured material from their second and third albums, both of which were released since their last Splendour visit.
The addition of an acoustic drum kit from their last SITG set brought new life to their set, and the mix between Mayberry and fellow bandmate Martin Doherty's fronting brought a different approach. Unfortunately, at times, it felt like a Mayberry solo set with a backing band, but that wasn't any huge loss for their mammoth set.
Vampire Weekend
Ezra Koenig and gang haven't been at a festival in nearly four years, or Australia for over five, but from their set, it felt like they had been practising for this specific set since they were last here. Their technical, tight set, punctuated with Koenig's up-vibed banter felt like summer, only to be let down by the bone-shattering cold that descended on the Amphitheatre in the night. A lot of tracks  early in the set were coming off their 10-year old, self-titled debut, but these were the ones that stirred the huddled masses.
It was impressive to watch Koenig and his two accompanying guitarists shred with impressive precision, especially from one six-stringers' Britney Spears' stickered set up, and even the extended solos and dance breaks made room for some signature Vampire Weekend cheek and cheer, much to the delight of the crowds.