Splendour in the Grass 2019 Day-By-Day Guide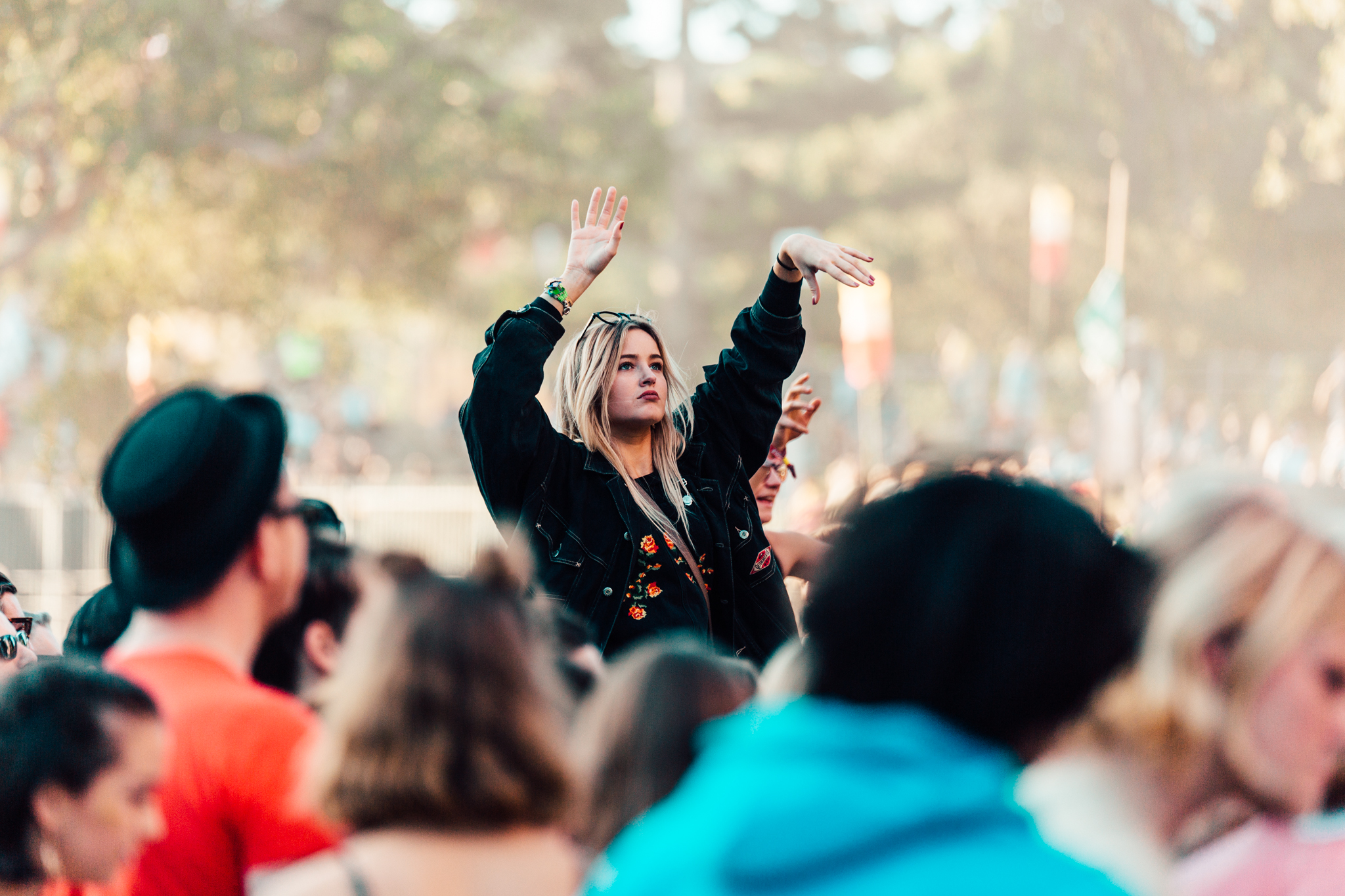 Now that the lineup has dropped and you've had a couple of hours to digest it, it's time to deep dive into the nitty gritty. To prepare for tickets hitting digital shelves, we give you a definitive guide as to which acts are playing which day of the three-day camping behemoth.
Tame Impala is the first band to kick things off out of the three headliners. In general, Friday is pretty bonkers with acts like Foals, Warpaint, Wolfmother, Broods, and Santigold taking your attention. The first day of the festival is packed even from the get-go with young acts Erthlings, Lastlings, Andy Garvey and Skin on Skin who are worth your time in the early afternoon.
RELATED: Get amongst our comprehensive galley from last year's Splendour in the Grass HERE.
Saturday, hump day. In typical Splendour fashion, the Saturday can be regarded as a little more relaxed in terms of massive acts. That gets thrown out the window when Childish Gambino returns to the stage to headline the night. The Streets are also a massive puller as well as Friendly Fires, Wolf Alice, Pond, Maribou State, Harvey Sutherland and many more. Not to mention that very mysterious "Mystery Oz Act" listed on the bill.
Time to wrap things up. James, SZA and Chance The Rapper are all amphitheatre heavyweights on the final day. What So Not, Matt Corby, Cosmo's Midnight, and Tycho also deserve every bit of your attention throughout the day.
Taking over Byron Bay Parklands for yet another year, Splendour in the Grass 2019 goes down from Friday 19 to Sunday 21 July. Punters can begin arriving early and snagging a good camping spot from Wednesday 17 July.
For ticketing information, go HERE. See the full day-by-day lineup breakdown below.
Splendour in the Grass 2018 Day-By-Day Breakdown
Friday
Tame Impala
Foals
Santigold
Russ
Warpaint
Broods
Fidlar
Meg Mac
Hayden James
Dave
Dermot Kennedy
Winston Surfshirt
Wolfmother
Odette
Thelma Plum
K.Flay
Sam Fender
Slaves
Seb Wildblood
Hatchie
Nathan Micay
Kaiit
A. Swaze and the Ghosts
The Midnight
Andy Garvey
Tyne-James Organ
Lastlings
Jennifer Loveless
Skin on Skin
Rebel Yell
Body Promise
DJ Klasik
Merph
Lex Deluxe
Saturday
Childish Gambino
Catfish and the Bottlemen
The Streets
Courtney Barnett
Mystery Oz Act
Wolf Alice
Friendly Fires
Dean Lewis
Dope Lemon
Allday & Friends
Little Simz
Maribou State
Pond
Jacob Banks
Tropical Fuck Storm
Ruby Fields
Trophy Eyes
Harvey Sutherland (DJ Set)
Pub Choir
Kwame
The Nude Party
Kenji Takimi
Dear Seattle
Channel Tres
Suzanne Kraft
Moaning Lisa
Thandi Phoenix
Merve
Noise In My Head
Donald's House
Casual Connection
Dameeeela
Sunday
Chance The Rapper
SZA
James Blake
The Lumineers
What So Not
Matt Corby
Cosmo's Midnight
Ziggy Albert
The Rubens
Tycho
The Tesky Brothers
Kyle Hall
Local Natives
Mansionair
Mike Servito
Last Dinosaurs
The Beths
Set Mo
Honne
Slowly Slowly
Psychedelic Porn Crumpets
Kian
Charly Bliss
Phony Ppl
Pist Idiots
Mormor
Erthlings
Telephones
DJ Jnett
Wax'O Paradiso
Ninajiarchi
Close Counters (DJ Set)