Splendour in the Grass gets wings with Red Bull Presents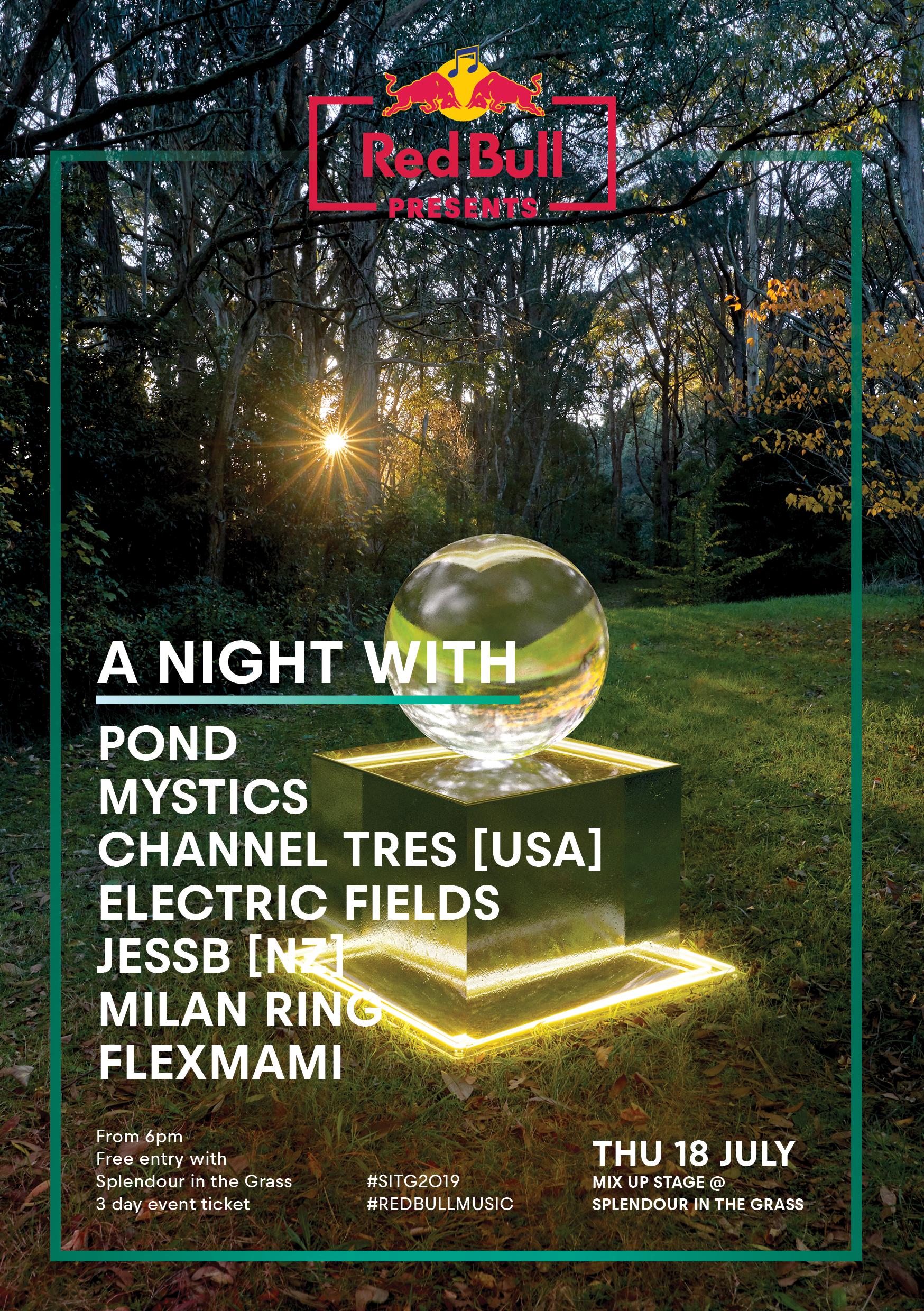 Red Bull have announced their own addition to this years Splendour in The Grass with a stallar evening on Thursday 18 July to kick off the 3 days festival. Featuring an all star lineup which sees Pond top the night joined by Jono Ma and Jonti in a united set as Mystics (HOLY SHIT!) Channel Tres, Electric Fields, JessB, Milan Ring and FlexMami.
Red Bull's A Night With introduces Splendour in the Grass revellers to some of Australia's and the world's greatest trailblazing acts, each doing incredible things in their own musical scenes. Ticket-holders with a three-day pass won't want to miss this Thursday first-night soiree of guaranteed good-times.
It all kicks off on the Mixup stage from 6pm. This will be a killer start to the weekend and we're sure the hangover will be real come Friday morning.
THURSDAY JULY 18
6PM – MIDNIGHT
NORTH BYRON PARKLANDS, BYRON BAY
POND
MYSTICS
CHANNEL TRES (US)
ELECTRIC FIELDS
JESSB (NZ)
MILAN RING
FLEXMAMI
Want to join Red Bull's A Night With but don't have a three-day ticket to Splendour? Check Splendour's Resale Facility. Tickets are landing regularly.