SPOTLIGHT: Brooklyn's Big Thief Release Lovely New Singles, Announce Debut Album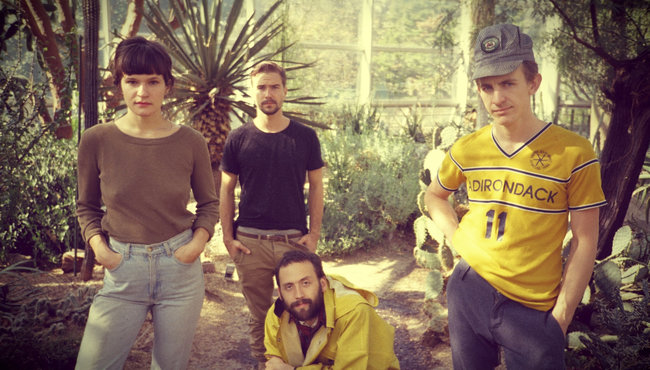 Brooklyn quartet Big Thief have announced their highly anticipated debut album 'Masterpiece', set for release on the first of July! To getcha all warmed up for the album, the gentle alt-rock band have released two singles Paul and title track Masterpiece.
'Masterpiece' will be the first album the band have created as a 4-piece, but the members have actually collaborated before. Lead vocalist Adrianne Lenker and guitarist Buck Meek recorded two albums titled 'A-SIDES' and 'B-SIDES', respectively in 2014. Lenker also released a solo album 'Hours Were The Birds' in the same year.
Paul is a lovely, slow tempo tune with a slightly melancholic lilt to it. With lyrics that tell the tale of longing, it's sure to ring true with anyone who has been in a one-sided relationship, "I'll be your record player, baby, if you know what I mean/I'll be your real tough cookie with the whiskey breath/I'll be a killer and a thriller and the cause of our death".
Masterpiece is a more rock-fuelled number, with distorted guitars and a beat that carries the song steadily to its destination. The harmonies in the choruses toe the line nicely between rock and folk. The song as a whole is beautiful, in an odd way, with lyrics such as "You whisper to a restless ear/'Can you get me out of here?'/This place smells like piss and beer/'Can you get me out?'" permeating through the thickly layered music.
If the rest of the album is anything like these two tracks, it will be a real treat filled with slightly quirky songs that have a strong visceral narrative element to them.
Sadly there are no current plans for Big Thief to be coming to Australian shores, but the band are gaining traction so we're crossing our fingers that the future will be kind and we'll get to see these songs in the flesh!