SPOTLIGHT: Sundura Karma Caught Red Handed In New Music Video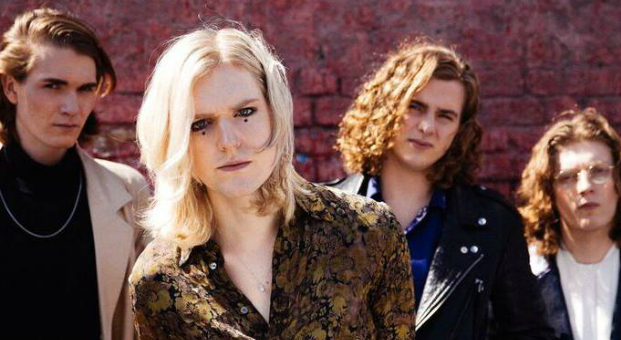 From the UK, Sundara Karma are a 4-piece indie-rock outfit drawing praise from all over the globe for their iconic sound. Pre-album stage in their career and already they've received a commendable following and developed an arena-sized style with a twist of Arcade Fire and Bruce Springsteen.
The their latest single Loveblood enters with a giant wave of guitar that crashes over with the lively beat of drums. As vocalist Oscar Lulu chimes in with "wasted with my arms out, whispered and enlarged sunbursts in the way she says my name", the song is given an infectious light and appears positive with Lulu's vibrant vocals.
As Sundara Karma dance along their poetry in Loveblood, Lulu entails you in a story of wounded hearts. Despite the theme, Sundara Karma embrace the song with oceans of electric guitar and light chimes of Asian styled guitar.
Loveblood features an intimate breakdown in the song where heavy breathing is accompanied by slow, ringing guitar chords and light percussion. Tumbling into another wave of instrumental and ascending guitars, Sundara Karma encompasses you in one last chorus, finishing with a final chime of guitar as Lulu shares, "one last kiss, away she goes. Where she goes, nobody knows."
The accompanying film clip is drenched in red and features agitated, but intimate frames among the classic indie-rock style film clip. As the song plays out, Sundara Karma wear the iconic rock look well, performing in a whirl of chaotic frames.