Sticky Fingers Bring It Home Perfectly For New Single "Our Town"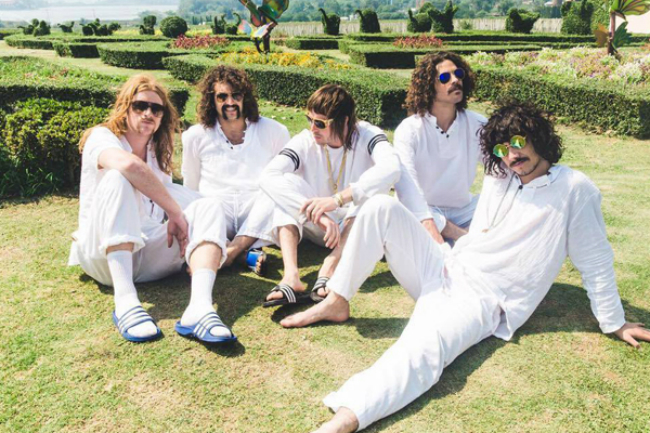 Sydney's most loved alt-rockers Sticky Fingers are back on Aussie shores after having a massive 18 months of touring the northern hemisphere and recording their forthcoming third studio album.
Their latest single Our Town sees the fellas take us back to the sound of their critically acclaimed sophomore album 'Land of Pleasure', with iconic lush guitar tones, silky bass lines, and anthemic choruses that have captivate crowds around the globe.
Our Town begins with a syncopated rhythm guitar before the rest of the band kicks in. With their reverb drenched backing vocals, the song's heavenly feeling is very similar to previous tracks Gold Snafu and Land of Pleasure.
Paddy Cornwall's bass work on the track has the listener feeling good vibes as their well known sticky bass tones return in their new single. Beaker Best brings some complex beats to the mix while Dylan Frost's vocals come together to create his own iconic style of rastafarian-newtown sound.
Our Town is remarkably softer and more reminiscent of 'Land of Pleasure' when compared to their previous single Outcast At Last, which sounds in same vein as their debut album 'Caress Your Soul' with 80s Aussie rock instrumentation and hard hitting drum beats.
Sticky Fingers will be playing at Splendour In The Grass  on day two of the festival. FYI, STI FI's last appearance at the festival drew the largest midday crowd (20,000 people) in 2014, so you better get in early to get a good spot!
The song will be released on July 8, so until then you can enjoy the sweet music video for Our Town to tide you over!
Splendour In The Grass 2016
FRI 22 -SUN 24 JULY
North Byron Parklands, Byron Bay