Stonecutters Festival Drops Banging 2016 Lineup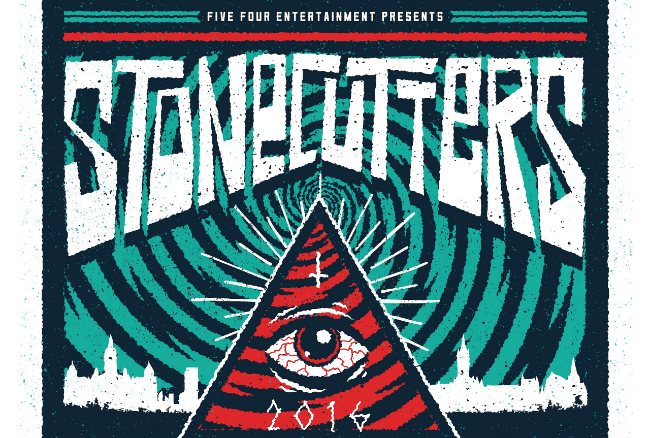 It's time to remove The Stone of Shame and attach The Stone of Triumph, Adelaide's hard-rocking mini-festival Stonecutters is back for its second year!
The festival brought some serious local heat to the city when it launched last year, featuring the formidable 10-piece punk rockers God God Damnit Damnit, Adelaide's own "outsider rock" band Bad//Dreems, and the utterly intense 4-piece Hightime. The 2016 follow-up is expected to double in size, taking place over two days at the Adelaide's Queen's Theatre.
This year, Stonecutters' return boasts a bangin' lineup of the loudest and loosest bands around! Brisbane's ratbag kings DUNE RATS are set to headline, and will no doubt slay the stage with their new single Bullshit, alongside Melbournian psychedelic punk-rockers The Bennies. Melbourne rock chick Alex Lahey and Adelaide local legends The Hard Aches are set to make their Stonecutters debut alongside Hightime, who will return to the stage for the second year.
Some of Adelaide's finest DJs and rock 'n' roll acts are still to be announced, so keep your eyes glued to the festival's Facebook page today for the full lineup! Tickets go on sale Thursday 21st of July – in the meantime, check out the latest video from headliners DUNE RATS below!
Stonecutters Festival 2016 Lineup
DUNE RATS
The Bennies
The Hard Aches
Grenadiers
High Tension
Alex Lahey
Rozwell Kid (USA)
Hightime
West Thebarton Brothel Party
Alex The Kid
Battlehounds
Hyder Seek
Pemberton
Larsen
If you're liking what you're reading add AAA Backstage on Snapchat [aaa-backstage] and follow us on Instagram [@aaabackstage]
Stonecutters Festival 2016
FRI 16 – SAT 17 SEPT
Queen's Theatre, Adelaide
Get Tickets HERE