Storm The Sky Drop Thundering New Single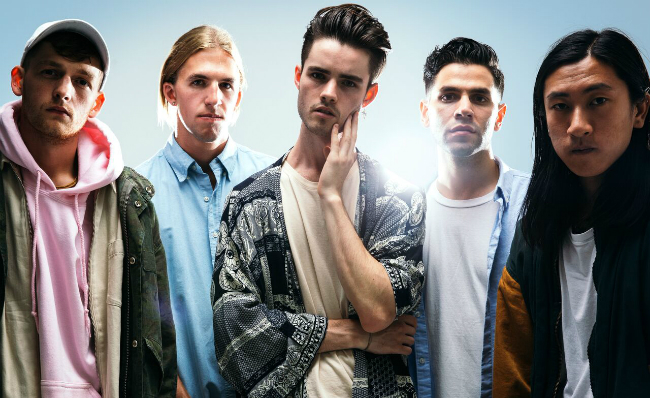 Thunder buddies Storm The Sky are back with a dynamic and energetic track Jaded Ghost. This is the first song they've dropped since their 2015 hit debut album 'Permanence' and it's a tasty concoction of metal grit and pop catchiness.
Jaded Ghost comes at you head on with snares and riffs a-plenty. New vocalist and songwriter William Jarratt showcases both his pop-inspired clean style and his guttural vocals. Headbanging is inevitable once those screams are partnered alongside some hard-hitting guitar work and punchy drumming.
Despite not bringing anything fresh or surprising to the metal scene, Storm The Sky have undeniably developed since their debut album and have adjusted well to the change in vocalist.
What's really great about the track is the emotion and relatability in the lyrical content, with lines such as "Yeah, I'm dead/ never felt better/hands around my throat and I keep begging for more". The song is said to be about the risks and damages caused from holding onto a broken relationship and having feelings of resentment towards your partner.
The music video itself is a tripfest of bright colours, a random assortment of images, varying image cut speeds, and pixelation. This perhaps represents the distorted mind-set that Jarratt faced during his struggles portrayed in his lyrics.
Check out the video for Jaded Ghost below and their national tour dates supporting fan-girl favourites Pierce The Veil below!
Pierce The Veil 2016 Australian Tour
Supported by Silverstein & Storm The Sky
TUE 16 AUG
Eatons Hill Hotel, Brisbane
WED 17 AUG
Big Top, Sydney
THU 18 AUG
Thebarton Theatre, Adelaide
SAT 20 AUG
170 Russel, Melbourne
SUN 21 AUG
170 Russel, Melbourne
TUE 23 AUG
Metro City, Perth
Get Tickets HERE