Super Villain Q & A: Hayden & Sam from Kings.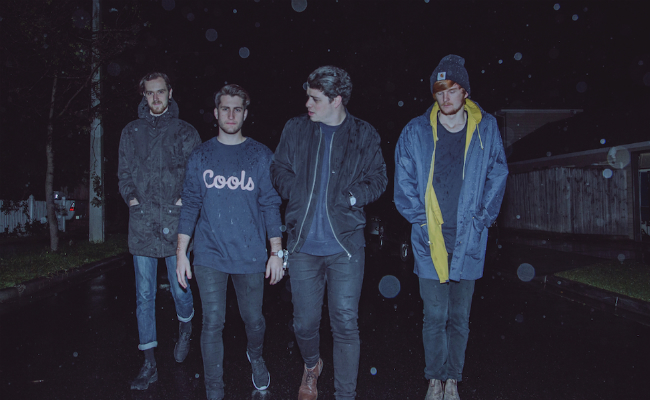 Melbourne-based electro-pop newcomers Kings. are riding high on their latest single (u) West Coast, a guaranteed new addition to your weekend and beach road trip playlist. We asked Hayden Jeffery and Sam Buirski from the group to explain how they'd become widely feared in parallel reality and the inspiration behind their new dreamy sonic release.
What would your super villain name be and what would your power be?
Combustor Power: combustion. This is an in thing between Sam and I, the explanation is not to be publicly exposed.
Who would you put your money on to win in a duel, Voldemort or Darth Vader?
Darth Vader is Anakin Skywalker and he's the chosen one, Voldemort is not.
If you had the power to end the world how would you do it?
We'd freeze it in Carbonite so that Leia can save us later.
Between not being able to taste alcohol or having all dogs hate them, what would you curse upon your enemy?
We'd rather we get to enjoy a beer without them, alcohol ftw!
Which unforgivable curse would you choose: mind control, torture, or death?
Mind control is cool, the others are no fun.
If you had to fight against one super hero who would it be?
Batman, cause he's not super and won't kill you.
What would your super villain weapon of choice be, a broken bottle opener or a can of thick and chunky Heinz soup? And how would you use the chosen weapon to rob a bank?
Surely you'd Alohomora your way in there, then use bottle opener to celebrate!
For the uninitiated how would you describe Kings' sound and live shows?
We create a refreshing blend of modern electronic and tradition live music. We believe there are many acts out there that are degrading the meaning of the term "live performance". The live elements in our set are important to us, the drums, the guitars and the synths…it's energetic, dynamic, and we like it loud!
Loving the new single (u) West Coast, what's the story behind it?
The lyrics and sound draw on feelings of nostalgia, it's one of my favourite emotions to feel…it sparks a very colourful and creative energy. The letter (u) in the title refers to a place where I once was and once experienced, it holds plenty of memories, stories, and sentimental feelings. The artwork was from a party I was at first summer out of high school, we felt nothing could have represented feel of the single better!
Lastly, what are three things that fans should know about the band?
We write and produce all of our music DIY from our studio at home.
The night usually ends up in Hayden's jacuzzi in a deep discussion about hopes and dreams.
There are some bloody good Kebabs in Nunawading.