Celebrate 10 Years Of Sweat It Out At The Island LIVE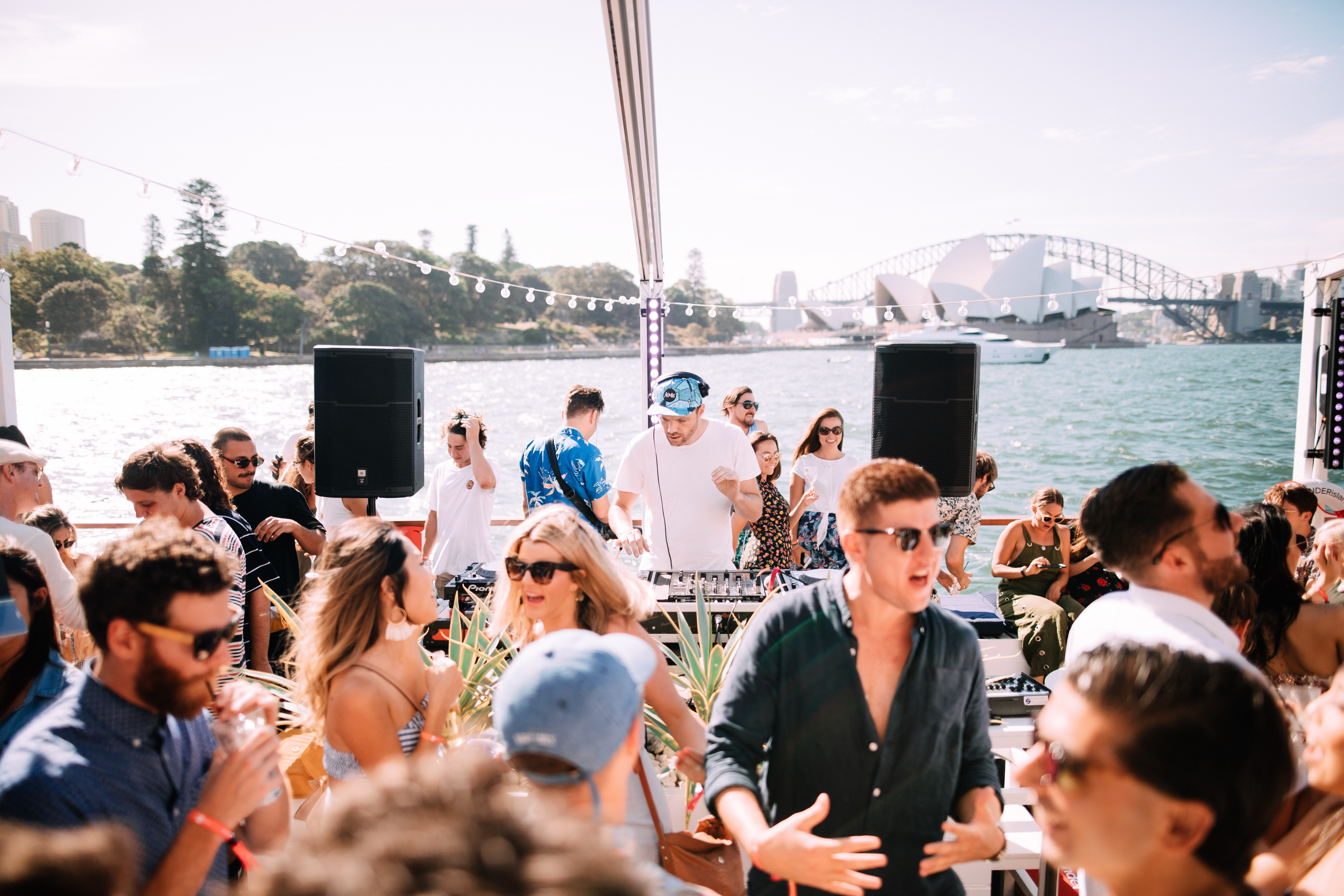 The Island LIVE is one of Sydney's most prestigious events that's become synonymous with good times and magic dance floor moments. For its fifth season, the event will celebrate 10 years of Sweat It Out—the iconic dance music label founded by the late and very great, AJAX.
Pioneering the early-t0-late 2000s electronic dance music scene, both in Australia and abroad, the DJ duke was apart of The Bang Gang Deejays and founded Sweat It Out on the principal of surfacing only the best talent. While AJAX may be sadly not with us anymore, the label continues to strive and live by the producer's policy. For its tenth year, the label is throwing one big bash with some of its mates on Friday 2 November.
Dishing out the old school fun, Parachute Youth will headline with a live set alongside Tonite Only—aka PNAU's Sam Littlemore—as well as Miami Horror, The Bang Gang Deejays, K.I.M. of The Presets, Yolanda Be Cool, Sneaky Sound System's Black Angus, Danny T and Cassette.
The once in a lifetime Sydney event comes in celebration of 'Sweat It Out 2008–18', released exclusive via Sweat It Out on Friday 2 November. The infamous Australian label is turning 10 years young and some of its artists, both old and new, have formed to create a compilation that harkens back to that classic, early 2000's club sound that we all miss. Artists such as Crooked Colours, RUFUS DU SOL, Parachute Youth, Midnight Juggernauts and more have contributed to the album. Best of all, Australia's best DJ and dance icon, AJAX, will have a posthumous track titled I'm Hot. You can pre-order the album and vinyl HERE.
This is guaranteed to be one of those events that will go down in history. In saying that, you sure as hell don't want to miss out. First release tickets are currently on sale HERE. Scope all lineup details below and stream one of AJAX's timeless mixes, 'Dance Till Dawn'.
The Island LIVE: Sweat It Out 2008–18
Parachute Youth (live)
Tonite Only
Miami Horror (DJ set)
The Bang Gang Deejays
K.I.M (The Presets)
Yolanda Be Cool
Black Angus (Sneaky Sound System)
Danny T
Cassette
TICKETS