Sweat Off Your Worries With New MKO Sun's Pumpin' Track "Boom Pow!"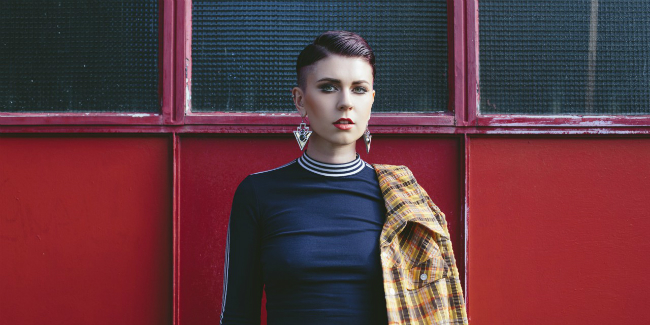 Want a little spring in your step? An extra power in your punch? Well pour a little MKO Sun into ya morning joe with her new single Boom Pow! The project of Brisbane songstress Hannah Macklin, MKO Sun incorporates electronic elements with a heck of a lot of unconventional pop sounds that'll have you bouncing off the walls!
The song begins with a southern gospel style intro before it takes a surprising turn into a Get Your Freak On Misyy Elliot-esque vibe with a subcontinent woodwind melody. She then rips into her power vocals to create a rare sounding mix of fierce hip hop and alt-pop.
MKO's previous tracks are known for delivering some weird and wonderful sounds, and Boom Pow! is no exception. The energising vocals that yell you to "DON'T STOP!" keep you hooked as it switches from a calming self-vocal harmony to a unique hip hop beat mixed middle-eastern electronic hook.
She gives off some early M.I.A sounds through each verse as she assertively sings the chorus lyrics making it an extremely diverse track, differentiating from her previous more RbB inspired releases.
Featuring on the soundtrack to the Queensland Governments "Join The Movement Campaign", Boom Pow! surely lives up to its purpose of empowering young women to get active. With an awesome message and MKO's infectious confidence that radiates through the song, with just one listen you'll be thinking Boom, Wow!