Swedish Death Metal Veterans Despite Get Drenched in Blood for New Video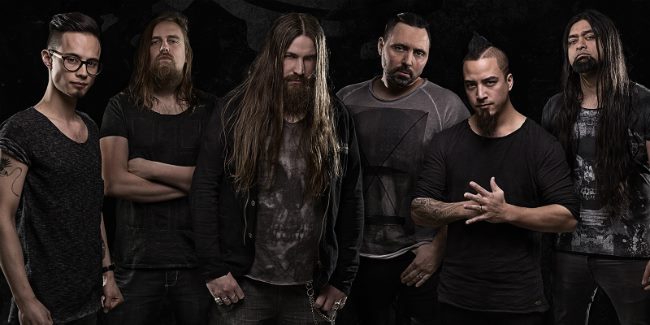 Swedish melodic-death metal quartet Despite have released a blood drenched music video for As You Bleed, the first single from their upcoming album 'Synergi'.
'Synergi' is the outfit's fourth album and will be released worldwide in late July. The music video features the group performing As You Bleed drenched in buckets of (hopefully) fake blood. Vocalist Peter Tuthill's performance is reminiscent of something out of 'The Excorcist', as he screams and howls at the camera, bathing himself in more and more blood as the video progresses.
As Tuthill explains, "As You Bleed was actually inspired by a UFC match I was watching one night.  I can't relate to violence, and it's not how I see solving any problems, but as long as it's inside an octagon, I'm all for it."
As You Bleed features a typical Despite sound, complete with down-tuned guitars, aggressive vocals, and solid, powerful drumming. As You Bleed is a clear indicator that, though being around for nearly two decades, Despite is showing no signs of slowing down, either practically or musically.
Having formed in 1998 in Gothengurg, Sweden, the group has seen a revolving door of members. With the departure of founding Guitarist Timmy Leng earlier this month, Despite now has no remaining original members.
Despite's fourth studio album 'Synergi' is set for release on Friday 22nd of July this year.