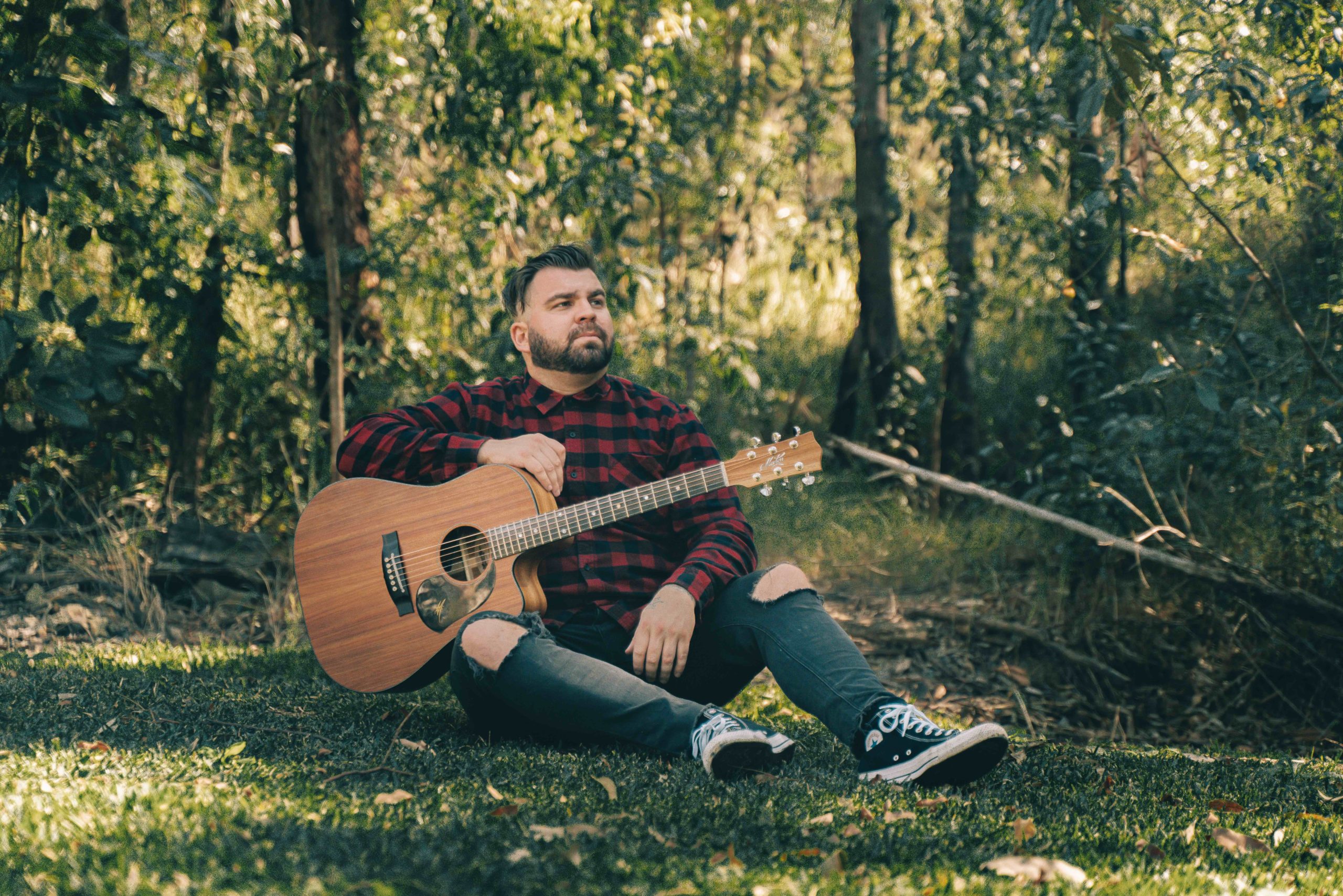 Brisbane alt-rock artist Andrew Jay recently unveiled his debut single and video, Broken Man and which we premiered last month. Today we thought we'd throw him the aux cord so he can share with his his five favourite tunes!
Bruce Springsteen – Atlantic City 
This song makes me feel like going on a road trip. When I was leaving Sydney to relocate my life to Brisbane I had this song playing in the car and just made me realise its good that I'm taking the opportunity to start somewhere new and have new experiences. I play a cover of this song live and it's always a good sing along!
Thrice – Summer Set Fire To The Rain 
Thrice is one of my favourite bands and I think Dustin Kensrue*Singer/Guitarist* is one of the most underrated songwriters out there. This is off there new Album Horizons/East and they are always changing their sound but still sound like the Thrice I grew up with. There are some more electronic sounds on this record and I think they have made it work.
Tyler Childers – Lady May
I've really been getting into more Country over the past few years. I love good songwriting and this guy has some amazing picking parts, chord progressions and meaningfull lyrics in his songs. He is one of my biggest influences at the moment when it comes to song writing. This is a love song that gives you the "Childers" haha.
Chris Stapleton – Midnight Train To Memphis
This song makes we want to grow my beard long, throw on a flannel, take a bottle of whiskey on stage and rock the fuck out haha. I've always loved Stapleton and he works with so many different artists including Justin Timberkale and still makes the country thing work. It doesn't get much more country than Stapleton. He makes me want to buy a house in the middle of nowhere!
Limp Bizkit – Dad Vibes 
I grew up listening to metal and these guys have always been one of my favourite bands. I'm at a stage in my life where Im not far off being a dad so I just really love that these guys can still put out epic tunes and sing about being dads and take this piss a little bit. I think everyone out there cranked a Limp Bizkit song at some stage in there life.I've had this song in my head all week haha.