Take 5 With Atlas Franklin Alexander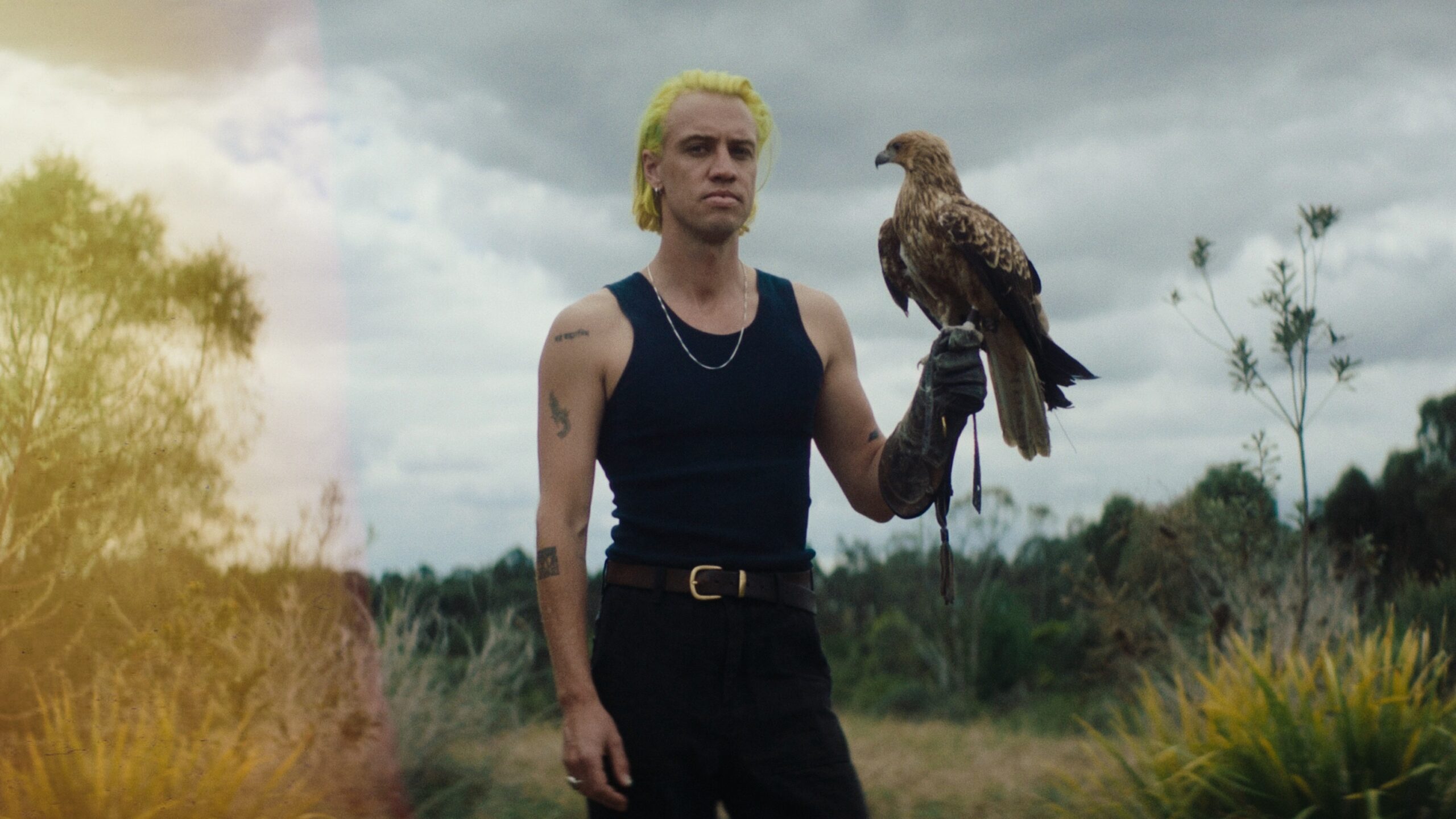 Mulubinba/Newcastle post-punk artist Atlas Franklin Alexander has returned with his immersive cut 'Young Love' – produced, mixed and mastered by the artist himself at his home studio. The single is the second release off his upcoming sophomore EP set for release early 2024. To celebrate the release, Atlas Franklin Alexander has shared with us his five favourite tunes of all time and why.
LOS ESPIRITUS – 'EL PERRO VIEJO'
The first time I heard Los Espiritus' "El Perro Viejo," I was immediately captivated by the raw energy and passion of the jam. The driving drums, pulsing bass, and gritty guitars created an instant sense of urgency and intensity. The vocals are sung with a raspy, unapologetic voice; you're teleported to a different world. The poetic descriptions of a gritty urban landscape and the struggle to survive resonated with me on a visceral level. But it wasn't just the sound and lyrics that drew me in; it was the spirit and attitude embodied in the song. To me, the song is kind of like a call to break free from the chains that society puts on us and embrace our true selves. The song builds to a frenzied climax – to ignite a fire within, to challenge. "El Perro Viejo" has a super catchy and infectious beat that is hard not to get down to. The fusion of Latin rock, blues, and funk gives it a unique, appealing vibe. This whole album is so so rad! 
Straight up, I was immediately pulled in by the opening guitar riff in this track. It's haunting and hypnotising. The intricate guitar melodies and solos throughout the song are next level. The rhythm section is tight and pulses, adding to the song's overall energy. There's a sense of nostalgia and melancholy in the lyrics… It feels like a journey through different moods and emotions, leaving me feeling both exhilarated and emotionally drained by the end. "Marquee Moon" is a massive vibe combining elements of post-punk and poetry in a completely new and groundbreaking way at the time. Vibe town.
THE SMITHS – 'THIS CHARMING MAN'
The unique sound of this song instantly entranced me. The jangly guitar riff and upbeat tempo locked me in, but Morrissey's hauntingly beautiful voice truly captured my attention. As the lyrics unfolded, I was struck by the clever wordplay and poetic imagery. There's an underlying sense of melancholy and longing in Morrissey's voice that resonated with me. It was as though he was fighting between the excitement and allure of this mysterious man and the sadness of knowing it could never be. Overall, "This Charming Man" left a lasting impression on me with its combination of catchy melodies, thought-provoking lyrics, and emotional depth. It's a timeless song. 
THE EURYTHMICS – 'SWEET DREAMS(ARE MADE OF THESE)'
 I froth dogg'd out to this song from the first time I heard it. I've actually just recorded a cover of it that's up on my Instagram. It's such a unique and catchy tune that it immediately caught my attention when I first heard it as a kid. The combination of Annie Lennox's soulful vox and the synthesised musical melody is nuts. The lyrics are also thought-provoking and mysterious, making me wonder what the song was about… That electronic sound and the heavy beats add energy and urgency to the song. What I love most about this song is its ability to evoke different emotions in the listener, well, to me, anyway. It perfectly balanced darkness and light, making it a truly unique and captivating song. Even after all these years, whenever I hear Sweet Dreams, it takes me back to the first time I heard it, and I feel that same excitement and love for it. It's no wonder it became such a huge hit and still is, in my opinion.
GREYSON CHANCE – 'MY DYING SPIRIT'
I love Greyson Chance! The songs and all the visuals are such a vibe. "My Dying Spirit" is a deeply heartfelt and emotional jam. The lyrics paint a picture of someone struggling with inner demons and battling their mortality, which is relatable to everyone. Greyson Chance's vocals are a powerhouse! His voice is haunting and mesmerising and always adds a unique element to every song. The instrumental arrangement adds another layer of complexity and beauty to it. Despite the heavy subject, the song also conveys hope and perseverance. The chorus speaks of finding the strength to keep going even when everything feels like it's falling apart. Excellent song.
ATLAS FRANKLIN ALEXANDER
UPCOMING LIVE SHOWS
FRI 1 DEC | KING STREET WAREHOUSE, AWABAKAL/NEWCASTLE NSW *
SAT 9 DEC | THE LANSDOWNE HOTEL, EORA/SYDNEY NSW *
Supporting Velvet Trip *