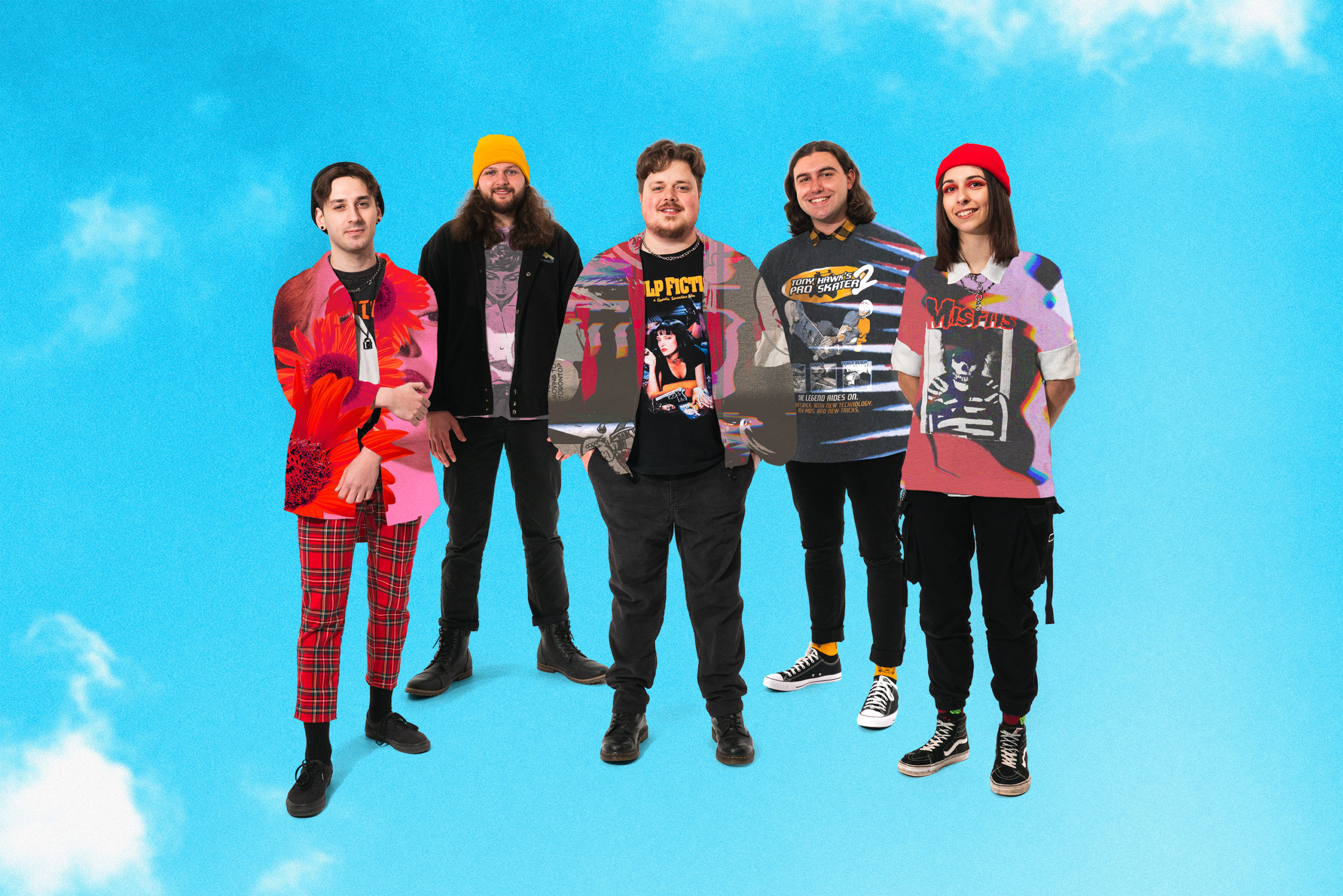 Following on from their venerated debut single 'Shortsighted', Sydney-based pop-punk band Bellwether have just revealed their frenzied new cut 'Charade' – produced by Stevie Knight(Stand Atlantic, Yours Truly, The Dead Love) and mixed by James Paul Wisner (Hands Like Houses, Underoath). Today the band have shared with us their 5 favourite all time movies!
Parasite (2019)
I still remember after watching it for the first time, I was walking circles in my living room wondering "what the hell just happened?" This movie is an emotional rollercoaster from start to finish, it makes you feel everything from heartbreak to laughter. Perfect pacing, directing and fantastic performances from the cast this Korean original had me on the edge of my seat from the moment it kicked off. One thing I really enjoyed was how the film portrayed the struggles of the family in poverty as opposed to the wealthy.
Whiplash (2014)
This has been one of my favorite movies for a while now and I am quite sure that will not change. I completely lost myself in the story, it struck me with the feeling of not settling and wanting more from myself. The anxiety-inducing performance from J.K Simmons scared the shit out of me, I felt like a had to make sure he was not in the room. Whenever I recommend a movie to somebody, it is always Whiplash.
Fight Club (1999)
Best twist in cinema history? Shutter Island might just take the cake, but boy this movie does everything else better. Imagine having your hopes and dreams thrown off the cliff to turn around and see that society is holding its hand out. Fight Club askes question after question and presents actions for us to think about. Emasculation, violence, societal breakdown, isolation, and chaos. An absolute classic that had me in disbelief at an early age, I will never not be in love with this film.
The Dark Knight (2008)
There was no way this was not making the list; you could just give me all the Heath Ledger scenes and I will still put it here. What a performance, the single best I have ever seen. The Dark Knight made me fall in love with Christopher Nolan as a director, as a film student myself he is my biggest inspiration. The levels that this film produced following Batman Begins blew my mind, my heart was in my throat for the final third.
Inception (2010)
A cinematic masterpiece! My favorite movie of all time without a doubt. The concept was outstanding, seeing the idea of a dream inside of a dream being brought to life on screen had me in awe, eye candy everywhere. Inception had me so invested in the story and the characters I forgot where I was for a few hours. Nolan is the GOAT and there is no doubt about it!
BELLWETHER
UPCOMING SHOWS
SAT 18 DEC | AM//PM EMO NIGHT @ THE BURDEKIN, SYDNEY NSW
Supporting Bloom
Click for tickets
Bellwether's new single, Charade is available now, everywhere.