Take 5 With Chelsea Wilson Celebrating 'Women Of Soul'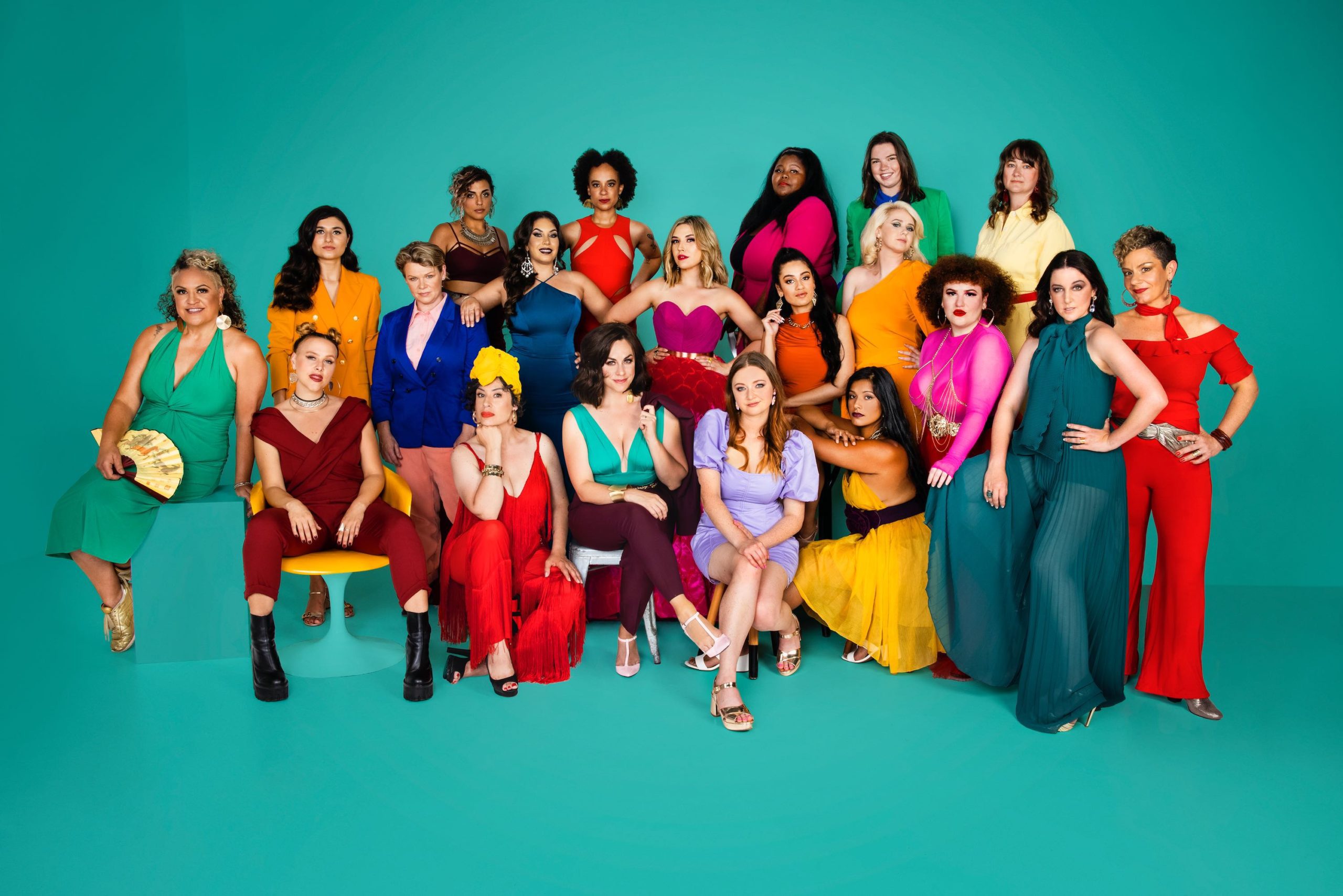 Introducing Women of Soul, a remarkable collective of talented female artists hailing from Australia. Their highly anticipated full-length LP, Feel Good, is on the verge of release, via House of Valerie Joan. This magnificent album showcases the incredible work of over 25 creatives, including renowned artists like Kylie Auldist, Stella Angelico, Thndo, Maria Moles, Monique diMattina, Vanessa Perica, Kathleen Halloran, Tamara Murphy, and an array of other exceptional talents. Executively produced by Chelsea Wilson and expertly crafted by producer and engineer Anna Laverty, Feel Good stands out as a truly exceptional accomplishment in the Australian music industry, with every aspect of the album's composition, recording, performance, and production handled by an all-female team, representing a rare and powerful achievement. To celebrate the release Chelsea Wilson has shared with us her 5 favourite artists at the moment and why.
I Am Enough – Candice Monique 
One of my favourite songs at the moment is "I Am Enough" from the new Women of Soul Album. Perhaps I'm biased (I co-wrote the track!), but Candice's vocals and the slow jam vibe (not to mention Monique diMattina's incredible keys playing) make this a jam perfect for heavy rotation. The song speaks to body image and self-acceptance. In the last three years I've had two babies and experienced a lot of change within my body and my life. Self-acceptance and self-care is a daily practice and this song is an essential reminder to be kind to ourselves.
https://www.youtube.com/watch?v=erxAYydyCxI
He's My Guy – Jazzmeia Horn and Her Noble Force 
It's a jazz standard from way back but this arrangement blows me away – quite literally! Jazzmeia has assembled a mighty big band for her 'Dear Love' record and they CAN SWING. Her vocals are phenomenal (as always) –  raw, earthy and sweet, all simultaneously, with some whistle notes to rival Mariah. Aussie Promoters, please bring Jazzmeia to Australia!
https://www.youtube.com/watch?v=mfeGOAFOu1c
 Be A Man – Fernandez 
Melbourne's own Fernandez is an artist, songwriter and mood maker that everyone needs to hear. 'Be A Man' has it all – cinematic strings, dirty guitar, trip hop breaks and gut wrenching vocals. This should be the opening track to Succession. Publishers and synch agents, take note, Fernandez is the writer you are looking for.
https://www.youtube.com/watch?v=6L4Ehiv8sec
 Be There In The Morning – Renee Geyer 
'Be There in The Morning' is from 'Moving Along', my favourite Renee Geyer album. Recorded in the states in 1977, the record is a timeless slice of soul. 'Be There in The Morning' is a TUNE and this recording is so good. Listen for the layers of percussion, the harmonies and bass line. It is beautifully produced and Renee's vocals are perfection. At the last Women of Soul show Germaine McCarthy and I sang this one live and I loved every second of it. I even bought a vibraslap and so I could try and replicate some of that percussive track!
https://www.youtube.com/watch?v=lGOZFcTN7uw
 Change Has To Come – Mo'Ju
I've been following their work since the Snake Oil Merchants, but 'Change Has To Come' is undoubtedly my favorite Mo'Ju track to date. I love the psychedelic wall of sound, the jungle call and response choir moment and the bass line.
https://www.youtube.com/watch?v=XeJ28r2C-Ic