Take 5 With Cherie Laurent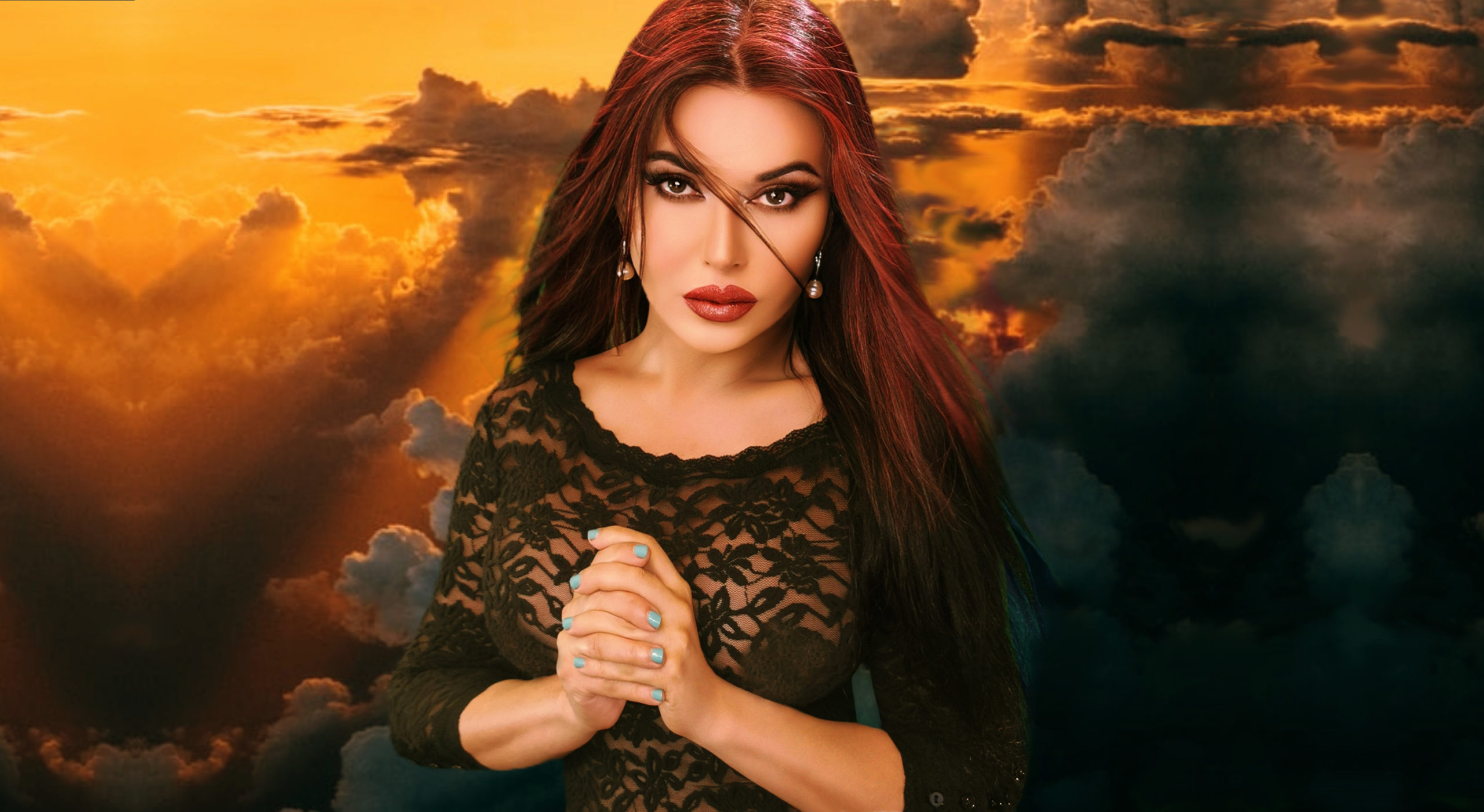 Melbourne-based singer/songwriter CHERIE LAURENT recently released her heartfelt new single and music video called 'Daddy', which we had the joy of premiering. Today we threw Cherie the aux cord to share with us her five favourite tunes of all time and why. These are some of the best selections we've ever received!
I always believed as an artist and musician and before all human beings that music is the gateway to the "Humanity's Soul".
It opens the path to human heart, and I can't image life without it. It comforts me in the time of uncertainty, guides me in time when I feel lost, and inspires me when I feel creative.  It puts a smile on my face when I am feeling sad and fills me with joy when I am happy. Music and songs console in time of despair and makes me see the light in the darkest moment. It gives me the strength to stand up and wipe away my tears as I put a smile on my face and helps me to take it to the next step.
As I grow older, music becomes the gateway to my memories of people I loved, I miss, I lost or longing to, places I have been and life experiences good and bad. It is amazing what the first tune of a song can drag so many memory's to our minds and heart of people that are no longer with us, either on an artist level that made them Immortal for us or on a personal level. These are a few of the songs that shaped my music inspiration as an Artist and as a musician. – CHERIE LAURENT
'I Have a Dream' (ABBA) 
I Have a Dream is a song by Swedish pop group ABBA. It was released in December 1979 as the sixth and final single from the group's sixth studio album, Voulez-Vous. Anni-Frid Lyngstad sang lead vocals. It was a major hit, topping the charts in many countries and peaking at No. 2 in the UK over the Christmas week of 1979.
Cherie & "I Have a Dream"
This is one of the songs that created the person I am today and the artist I always inspired to be. It was a song that my mum use to sing to me as child to send me to sleep every night That become a mantra to me in life, and as an artist it made it very clear to me the simple lyrics that can change people's life. When I was a child, I was bullied badly in school by other kids for so many different reasons. I just did not fit in. Part of it because I had big dreams that someone like me and from where I came from not allowed to have these kinds of dreams, it was considered taboo. I dreamed to be a singer / actress and TV personality and will have my own TV show and make films. That exactly what I am doing today! Back then this was maddening to everybody around me. The song I have dreamt kept believing in my dream and follow the light inside my heart. I was the only person who could see in deep darkness. I believed in angels and believed in Fairy tales, and it made me see the wonder even when I fell.  What a great song. and it was the inspiration to my song "Dream Keep us alive "
Barcelona (Freddie Mercury &Montserrat Caballé)
Barcelona is a single released by Queen vocalist Freddie Mercury and operatic soprano Montserrat Caballé. A part of their collaborative album Barcelona, it also appeared on Queen's Greatest Hits III. The song reflects Mercury's love of opera with his high notes and Caballé's operatic vocals, backed by a full orchestra. Originally released in 1987, it was one of the biggest hits of Mercury's solo career, reaching number eight in the UK Singles Chart. After Mercury's death in 1991, it was featured at the 1992 Summer Olympics, after which the track climbed even higher, peaking at number two in the UK, the Netherlands and New Zealand.
Cherie & "Barcelona"
When I heard this album for the first time, I felt what ecstasy was like. All my music dreams of what great music should be suddenly was flooding though my ears and filling me with musical satisfaction! I was trained as an opera singer for years and I was feeling the same guilt as I loved rock, gospel, Jazz and the world sound that comes from. So far and here I am experimenting with the Great gift of a magnificent vocal and great training of Montserrat Caballé and the Rock vocal of Freddie both dancing in such divine harmony, with songs like "How Can I Go On". I felt every day of my life was accompanying with Gospel sound and jazz, all at once. It made me feel for the first time that I am not weird or strange to have the drive, love and passion for so many different genres of music. I can be an opera singer but I can also sing Jazz or Rock or Pop or anything I love to sing and break the cage that I was told to stay in. Since this album I am a free singer to explore all different styles of music .
The Show Must Go On (Queen)
The Show Must Go On is a song by the British rock band Queen, featured as the twelfth and final track on their 1991 album, Innuendo. It is credited to Queen, but written mainly by Brian May.[3] The song chronicles the effort of frontman Freddie Mercury continuing to perform despite approaching the end of his life, although his diagnosis with HIV/AIDS had not yet been made public in spite of ongoing media speculation claiming that he was seriously ill.[4] When the band recorded the song in 1990 Mercury's condition had deteriorated to the point that May had concerns as to whether he was physically capable of singing it. May recalls; "I said, 'Fred, I don't know if this is going to be possible to sing.' And he went, 'I'll fucking do it, darling'—vodka down—and went in and killed it, completely lacerated that vocal".
Cherie & "The Show Must Go On"
I heard this song for years and I do believe that will be one of the songs I will keep listing to until the day I die. Part of the greatness in the music composition was that it introduced a classic feel and instruments that joined together to what anyone can call "Great timeless music and a BIG SONG".
When I do talk to music producers with every serious song I have written, I always say I would love to create something like that musically. Clearly I do not have Freddie's great voice and the confidence and freedom of his voice that I wish to get to one day.  The lyrics of love and passion and commitment to Arts and the show business. This song was written by one of the greatest rock bands that made millions of dollars with their talent and craft. I am just an independent artist without a record deal and no funding and no sponsor, therefore when I say"The Show Must Go one"it takes a different meaning to me as a struggling artist trying to keep the music alive and keep producing every day is challenge. 
November Rain (Guns N' Roses) 
November Rain is a song by the American hard rock band Guns N' Roses. Written by the band's lead vocalist Axl Rose, it was released as a single in 1992 from their third studio album, Use Your Illusion I (1991).
"November Rain" peaked at number three on the United States Billboard Hot 100 chart, and was the longest song to enter the top ten of that chart at the time of its release. Currently, the song is the fourth longest song to enter the Hot 100 chart.[4] The song reached number two on the Portuguese Singles Chart, number four on the UK Singles Chart, and the top 10 on several other music charts around the world.
Cherie & "November Rain"
When I got introduced to this song, I felt I have found another missing part of the puzzle. I found a great music composition plus introducing the nature sound at the start that I used in my film. Also, the extreme change in this song from classic opening to the great electric guitar and the backing vocal at the start. I loved the change in the backend vocal that started like chanting then changed to the song of marching soldiers "that brought memories of my life in war". You will find the inspiration in the melody in my new song coming "You Will Never Understand" That was more like a soundtrack for a film. This is what I called Great Music, or BIG TIME SONGS. Some critics kept referring to my music as 80's Rock. I take it as the biggest complement to my work. That is what I love, that is what I inspire to be and create in this life time.
Living on My Own (Freddie Mercury)
Living on My Own is a song by British singer Freddie Mercury, originally included on his first solo album, Mr. Bad Guy (1985). It was released as a single (backed with "My Love Is Dangerous") in September 1985 in the United Kingdom, where it peaked at number 50. The July 1985 release in the United States had "She Blows Hot and Cold" as its B-side.[2] Eight years later, in 1993, "Living on My Own" was remixed and re-released to widespread chart success. The song's lyrics reflect Mercury's longstanding admiration for Greta Garbo, whose quotations are featured prominently in the lyrics.
Cherie & "Living on My Own"
This song to me feels like the Artist "Cherie Laurent" "Personal Connection" During the 2 years of lock down I was writing so many songs and this song came my way and yes, I knew it before because I am a Freddie fan". When I heard it during the "lock down"it became the song I start my day with every day. As for so many people I was feeling I was going mad and fighting depression. Coming out from a broken 6-year relationship, losing my stepson that I loved as my own. It was a very hard time for me, but this song gave me wings as an artist again. It gave me the permission to write and sing freely and be silly as well as be myself and let myself go. Remember that I mentioned before I was an opera trained for years. When an artist trained as an opera singer everything has to be perfect such as the lyrics, the song, the voice, everything has to be perfect and here I am hearing "Freddie" just letting himself GO and be free with it all. That was a life changer for my songs and I started adding humour and freedom. You can hear it in my song "Lover" and "Size Queen".
This is when I think about it, these are songs that changed me as an singer /writer and music producer. 
CHERIE LAURENT's latest single, Daddy is available now, everywhere.