Take 5 With Close Counters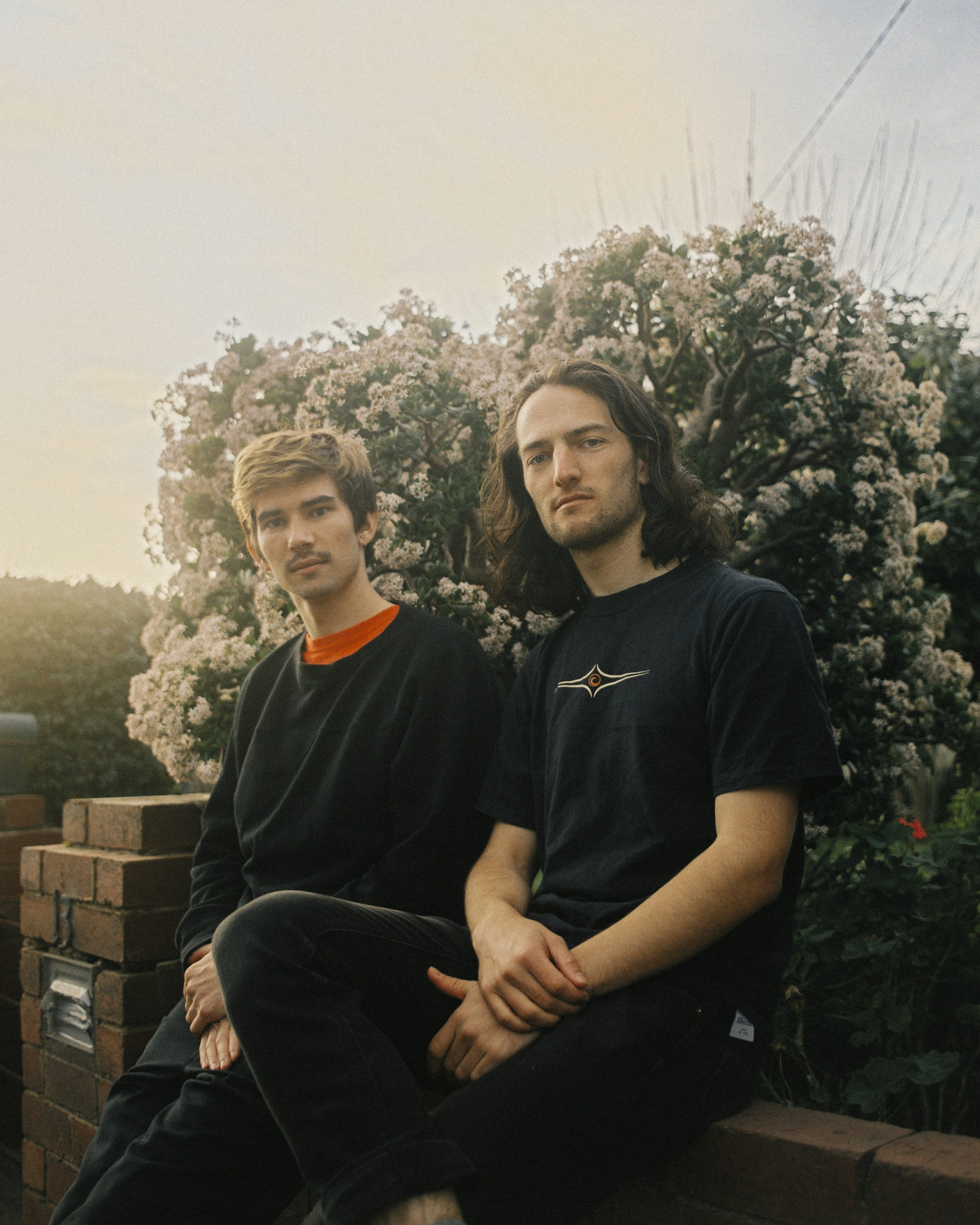 Following their 'SPEAK IN TRUTH' collaboration with renowned vocalist Allysha Joy (which gained support from Jamz Supernova, Huey Morgan, triple j unearthed and Mixmag) and single 'UP AND OUT' (which was championed by Bradley Zero, XLR8R & NME), Melbourne based production duo Close Counters prepare to release their highly anticipated 'FLUX' EP which is now available for vinyl pre-orders here. We threw over the aux cord to the band to find out who they're listening to at the moment!
EQUILIBRIUM – Darius x Wayne Snow
This release from last year shows the incredible strength of Darius' production and the smooth vocals of Wayne Snow. It's got a super smooth bassline and super catchy melodies – we're super excited to play this one out on the decks soon.
The Other Black Dog – Genesis Owusu
Following Genesis Owusu's career for the last few years has a real pleasure as he constantly proves to be one of Australia's most exciting new acts. The Other Black Dog was a single ahead of his debut album Smiling With No Teeth – it features incredibly clever introspective lyrics and trippy post-punk infused production.
Mwela, Mwela (Here I am) – Bugz in the Attic – Jazzanova
Both Jazzanova and Bugz in the attic are big influences on our song SPEAK IN TRUTH with Allysha Joy. Ahead of preparing for a DJ set, we both separately discovered this song in the deep pocket of compilations on Spotify and then tried to show it to each other the next day!
Get Sun – Hiatus Kaiyote x Arthur Verocai
An act that has inspired us continually throughout our eight year journey as Close Counters is Melbourne based Hiatus Kaiyote. They've just released their first single in five years, Get Sun. It features all the things we love about the band, killer grooves and gorgeous lyrics from Nai Palm. It also features legendary-tier Brazillian composer Arthur Verocai who blessed the song with jaw dropping string and brass arrangements.
Pharoah Sanders – Love Is Everywhere (Live In Paris 1975)
Last year, my friend Sampology introduced us to Live In Paris 1975 an album from saxophonist Pharoah Sanders released 45 years after its performance. The final song on the six track record, Love Is Everywhere is an eight and a half minute journey of absolute joy and quickly became one of my most played songs of last year. The repeat listens are warranted from the insane transformative improvisation and also the experience of hearing the intimate Parisian jazz club respond and cheer along to the refrain – "Love Is Everywhere".
CLOSE COUNTERS
UPCOMING TOUR DATES
SAT APR 10 | GREAT ESCAPE MUSIC FESTIVAL, MOUNT FIELD, TAS
Click for tickets
FRI APR 23 | MEADOW FESTIVAL, BAMBRA VIC SOLD OUT*
FRI MAY 07 | FRIDAY JUICE, WOLLONGONG NSW
Free Event – Click to RSVP
SUN MAY 09 | MARY'S UNDERGROUND, SYDNEY NSW
Click for tickets
SAT MAY 15 | ALTAR, HOBART TAS
Click for tickets
SAT MAY 22 | FELONS BARREL HALL, BRISBANE QLD
Click for tickets
FRI MAY 28 | 170 RUSSELL, MELBOURNE VIC
Click for tickets
SAT MAY 26 | THE TIVOLI, BRISBANE QLD SOLD OUT**
SAT JUN 05 | FORUM, MELBOURNE VIC* SOLD OUT**
FRI JUN 18 | ROUNDHOUSE, SYDNEY NSW SOLD OUT**
**Performing with Confidence Man