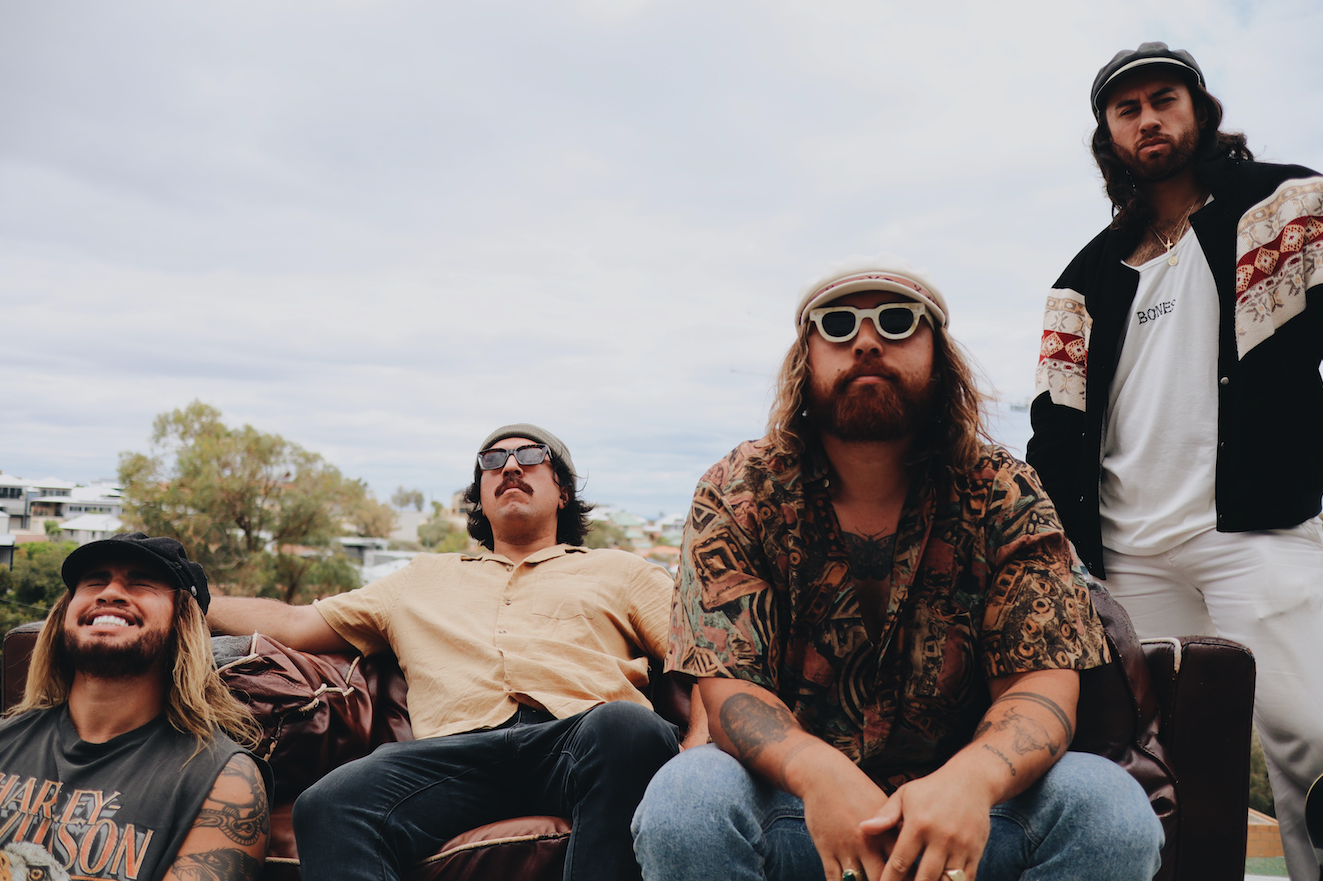 Following on from their warmly received single 'Good Morning', Perth-based quartet COTERIE return with their stellar new dub-tinged cut 'Cool It Down' – produced by the band themselves at their home studio, and co-produced by Robby De Sa (MAY-A, Gretta Ray, Sahara Beck) at Ralph Street Studios, Alexandria NSW. To celebrate the new release we asked the band to share with us their 5 favourite tunes at the moment!
PARCELS – Comingback
Been frothing this tune lately. This is Parcels doing what they do best. They've always been in our playlists, saw them at Falls Festival in Freo, and they were easily a highlight. Comingback is a piano driven high that keeps you smiling and has set a creative vibe for us lately.
MAKO ROAD – The Sun Comes Up
The quickest flight from Perth to NZ is only 4 minutes thanks to Mako Road. Taking us back home and to our roots, the garage band reggae feel is what we know best, and these fellas sum it up well. Probably had this song on everyday if not every other day. "It's okay, the sun will come up anyways", right on the money.
STICKY FINGERS – We Can Make The World Glow
Say what you want, but creatively, these guys charge ahead. This song has been on repeat lately, the production elements are solid as, and the dreamy guitars which are pretty STIFI trademarks are just beautiful! And the lead synth hook is captivating. My summer will feature a lot of this.
DOPE LEMON – Marinade
When I think of feel-good summer anthems, this is the one. It's a good life out here on the west coast, Marinade has quickly become our anthem. Always been a fan of Angus Stone and his Dope Lemon project is just the icing on top. Unique and very zesty.
LIME CORDIALE – 14 Steps To A Better You
We stayed in the loop with these guys for a while now. Catchy melodies and quirky instrumentation, this whole album takes me back to my childhood memories – gnarly times. Lime have made the horns work, so we're keen to chuck in some wind instruments in future music. Overall fun-loving record with heart felt lyricism, Tu Meke!