Take 5 With Creep Features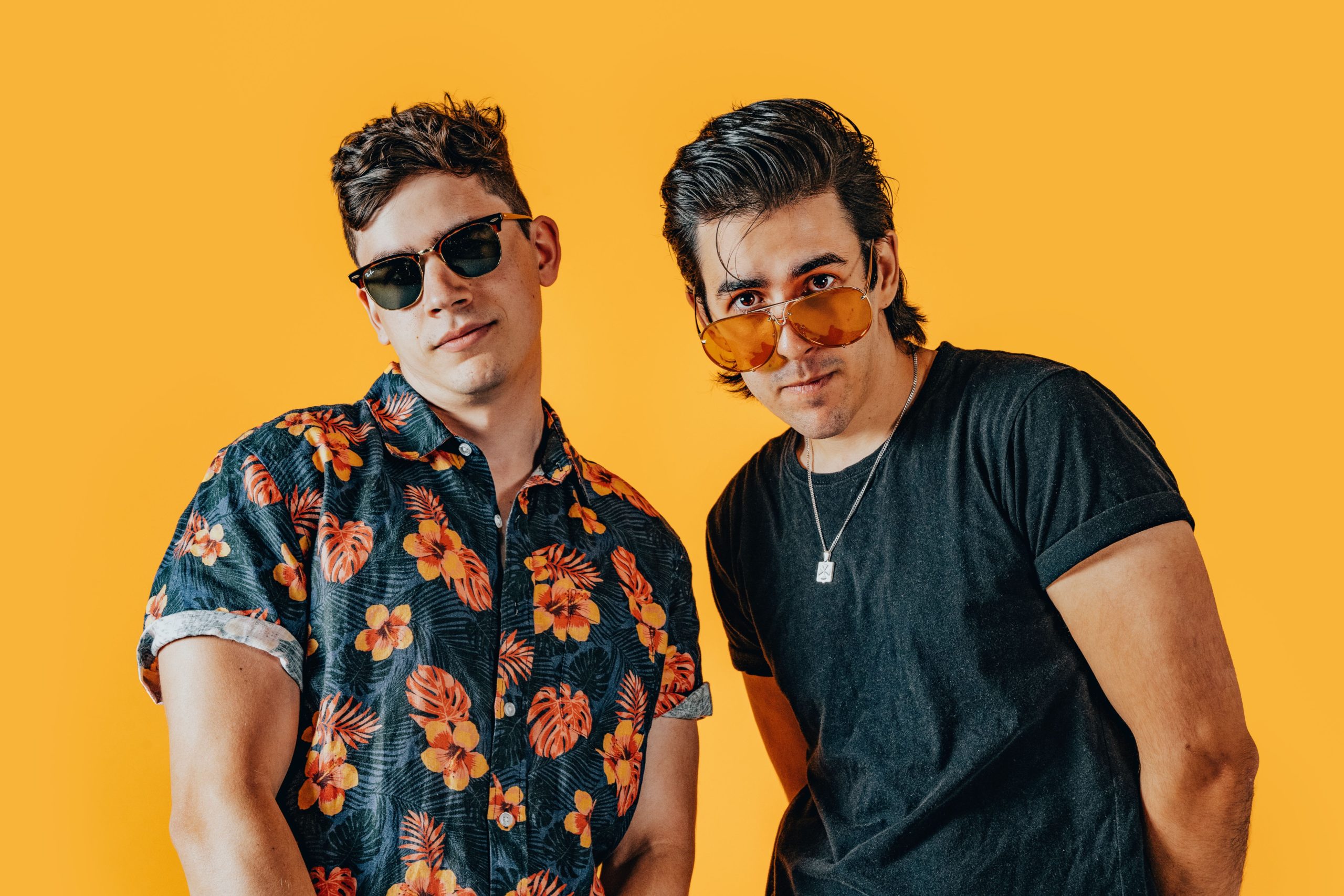 Sydney based Rock duo Creep Features have released their debut self-titled EP. The EP is a 4-track barnburner that is full of grit, head banging riffs, catchy melodies, and booming, dance driven beats. We threw the boys the aux cord to find out their 5 favourite artists of the minute.
Tigercub – As Blue As Indigo (Dan)
Tigercub have been a huge inspiration of ours since we heard their Repressed Semantics EP a few years ago. We were reeled in by the qotsa-esque guitar tones and filthy distorted riffs but quickly became totally obsessed with Jamie's lyricism.
Their latest album As Blue As Indigo is one of our favourite modern rock albums. It's a therapy session that will blow the roof off your house and it's encouraged us to be a bit more open with our songwriting.
Demob Happy – Hades, Baby (Dan)
Demob Happy have been in our ears the past year, and we totally draw inspiration from their sound and non conventional songwriting. They always seem to perfectly blend control and chaos in their songs, with belligerent guitar riffs over smooth vintage sounding drums – topped off with slick vocals.
Their latest single Hades, Baby demonstrates their ability to capture a huge amount of energy in their tracks. Regardless of BPM, they'll always make you feel like you're getting absolutely thrown around by your headphones – which is a quality that we love and strive for.
Strange Bones – England Screams (Dan)
Well, I pressed play and was absolutely pummelled by this band a few weeks ago. I haven't been able to stop listening to their recently released album England Screams. You'll be greeted with massive walls of colourfully distorted synths, pounding drums and super catchy melodies. It's like an auditory red bull, whatever you're trying to do will get done far quicker whilst listening to this album. Drive safely.
It's too early to say how exactly this affects our songwriting – if at all. But it definitely provides the fire and the rage to pick up the guitar, write some riffs and absolutely smash some drum heads. Ahh we'll see in the next single.
Idles – Crawler (Starzi) 
I've often said the bands you love the most start put with a soft hesitation and opposition to the music, before blossoming into a remarkable relationship once you finally "get it".  Idles was definitely one of the bands that I quickly became addicted too once I spent the time getting to know them.
They are, in my opinion, one of the most prolific modern rock bands who are a Swiss army soundtrack for so many different moods and emotions. The new record 'Crawler' holds songs holds such a mixed bag of tunes, from The Beachland Ballroom to Crawler. They span from songs that kickstart your night into 12th gear, but also songs that walk alongside you at midnight when the party is wrapping up and somber feelings might be kicking in.
The brutal honesty behind Joes lyricism coupled with the absolute shapeshifting behemoth of energy from the gritty guitars and booming drums make for such an awesome listening experience.
At least for me, there's been two takeaways that I've wanted to integrate and remind myself when we're songwriting. Mostly around honesty and simplicity in what we're writing.
Divers – Familiar Patterns (Starzi)

Divers are my best kept secret for the time being.
There are some songs that you listen to and from the very first note you're swept off your feet and taken into this alternate cinematic dimension. Familiar Patterns off 'Now I'm Home' was one of those songs for me.
This sense of nostalgia and charm absolutely washes over you with this track. There are so many interesting sounds and layers sprinkled in throughout the song as well. From the pulsating, wobbly guitars in the verse, to the 80's style retro synth that takes you into the chorus. For me, my favourite part of this track is the outro and the  line "And I know, when you indicate down my road – I'll be home". It just paints such a wholesome image that works so well with this brooding, hovering bassline.
One thing I've loved to take on board from Divers, is first and last impressions. For us, it's so important to not only reel you in from the start, but also to leave you staring into space for a little bit after the songs over.
I would hope that 'Dragon' off our EP gives people a similar feeling to the ending of this track.
Creep Features debut EP is available now, everywhere.